There's a water park in Dubai where humans aren't allowed!
Petsville, a daycare centre for dogs in Dubai, has opened the first-ever water park for dogs -- Aqua Pawk.
It's a place where these cuties can enjoy a cool splash and have fun while socialising with other handsome mutts.
Please click on the image for a full-screen resolution.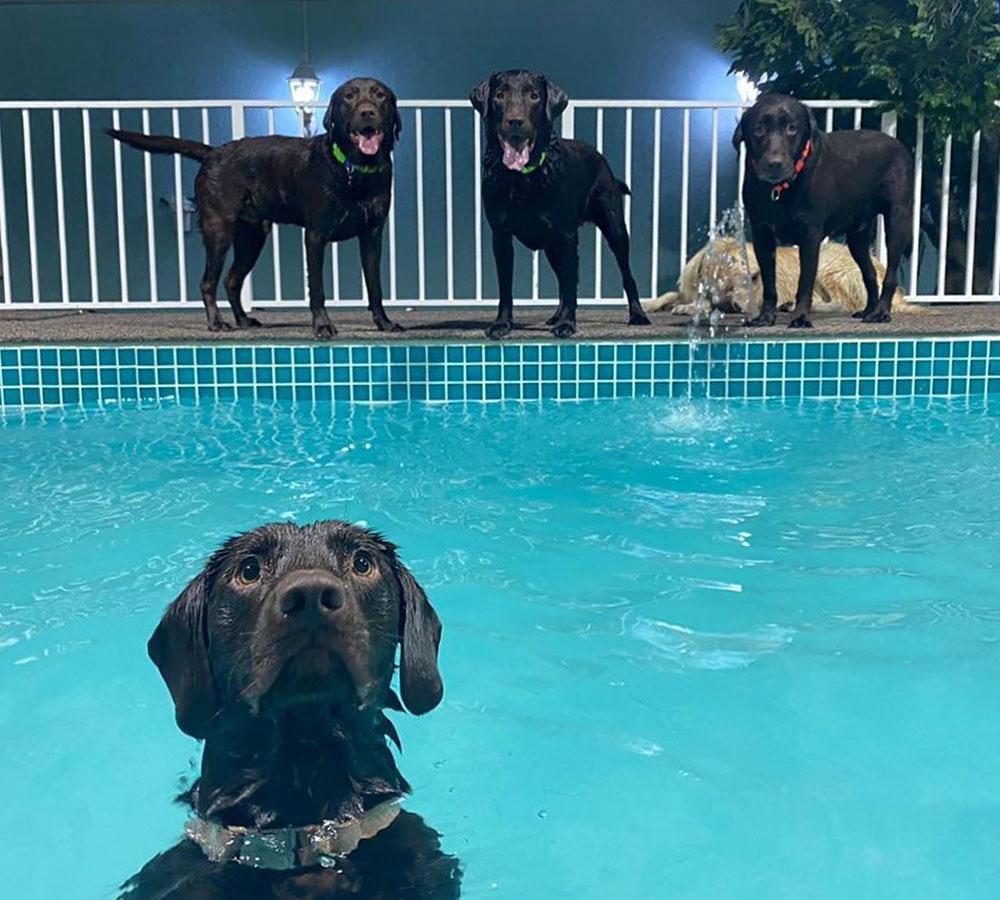 One day is not enough... so says this Lab. Photograph: Kind Courtesy Petsville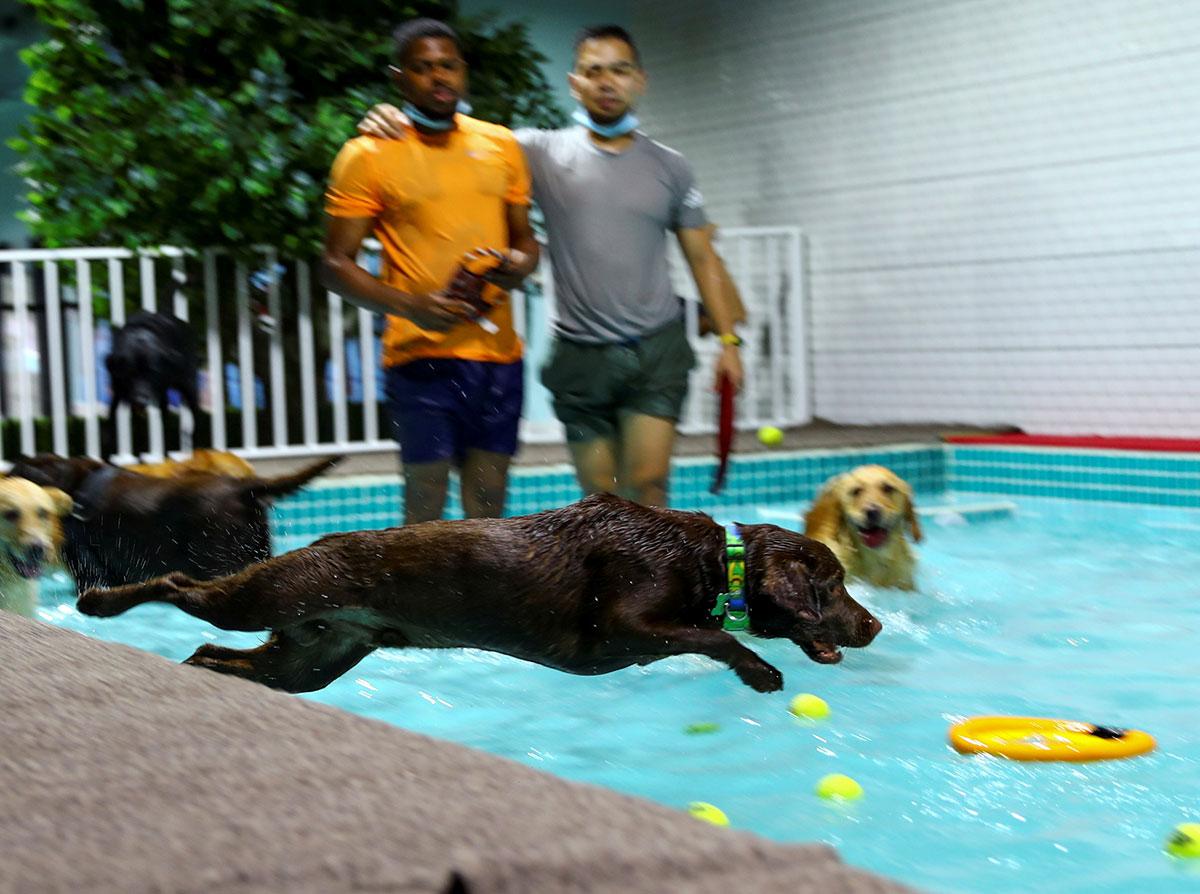 Look at that leap! Photograph: Ahmed Jadallah/Reuters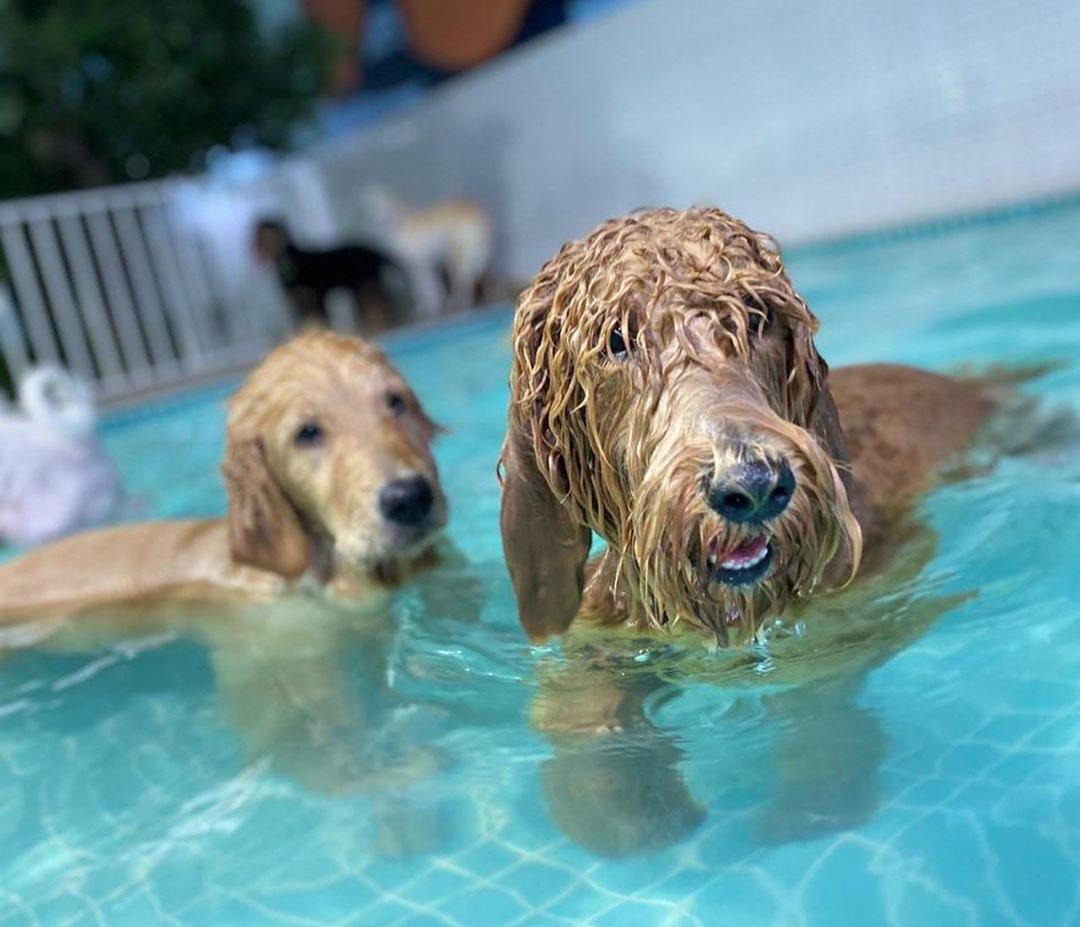 The pool is a great leveller. Is there any difference in looks between an Irish Setter and a Cocker Spaniel in the water!? Photograph: Kind courtesy Petsville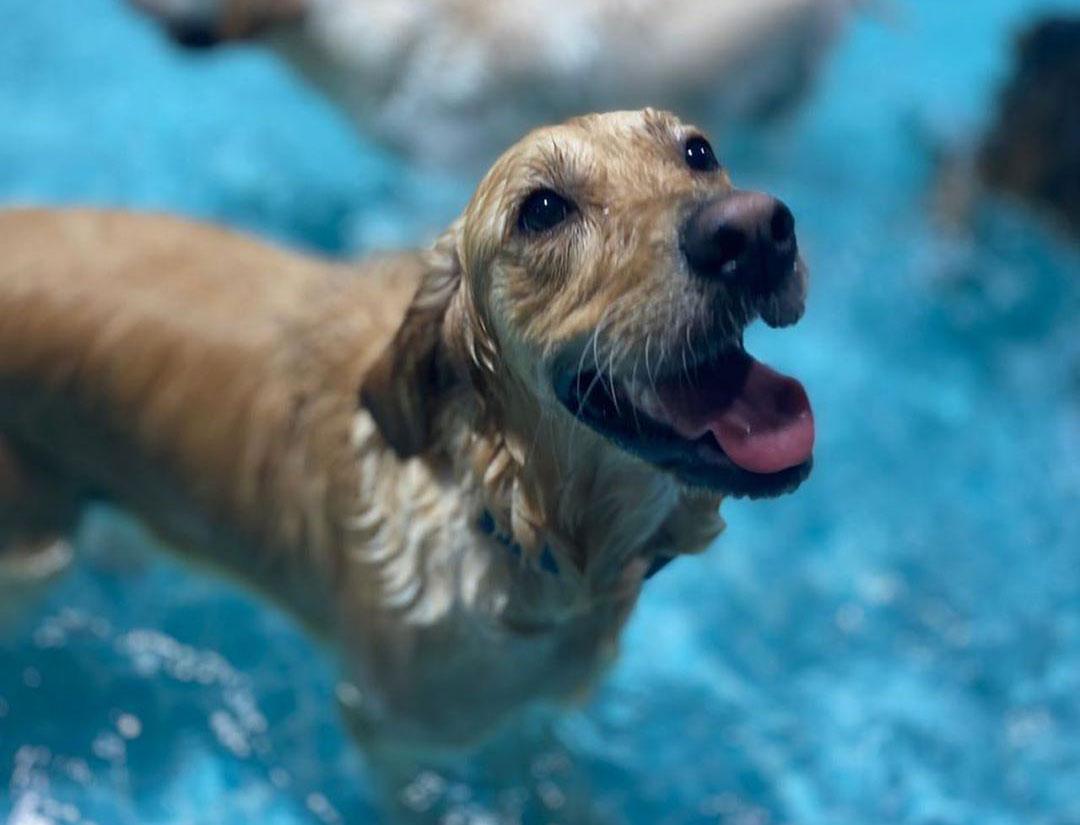 'Pet me please'. Can you resist that look? Photograph: Kind courtesy Petsville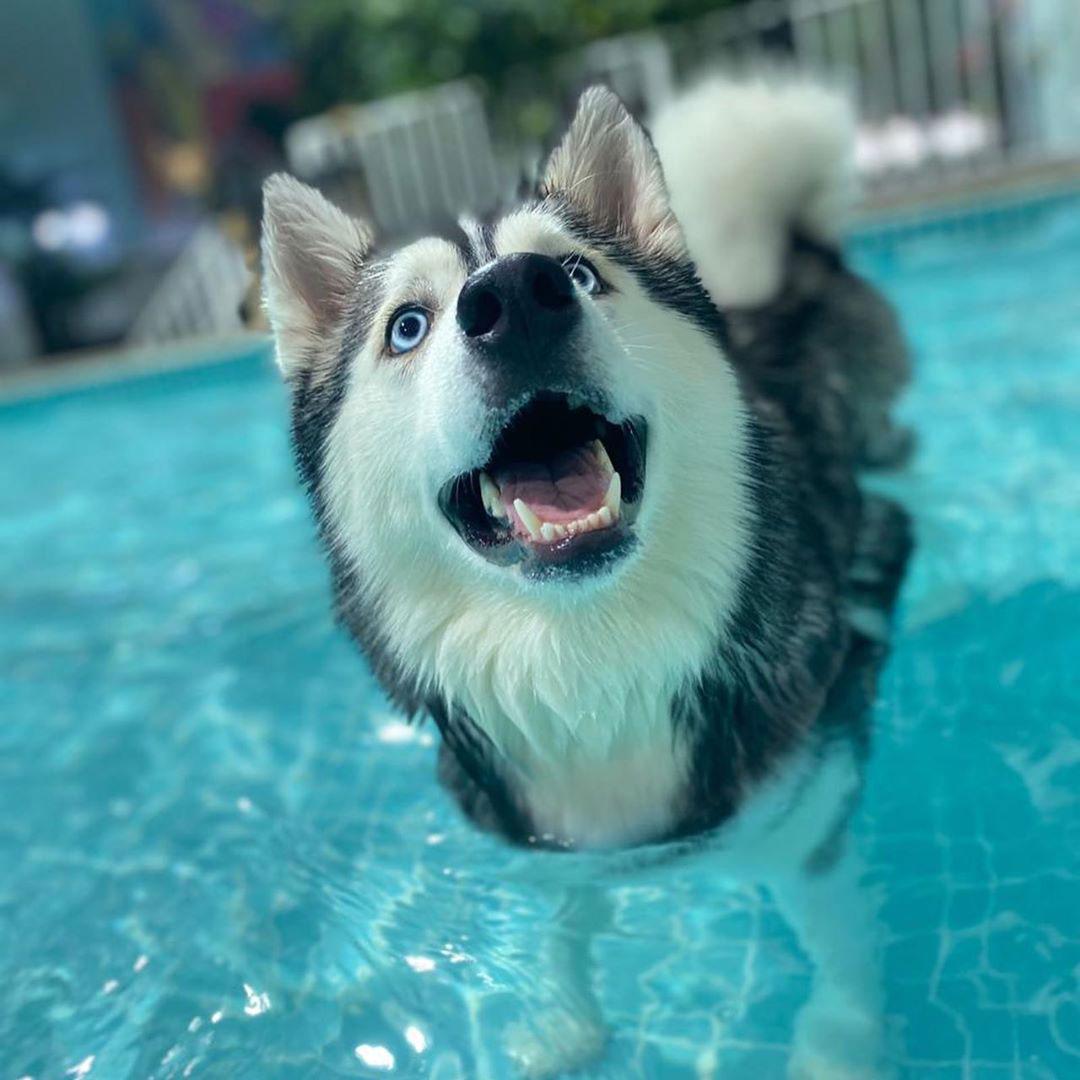 'I don't want to play alone!' Photograph: Kind courtesy Petsville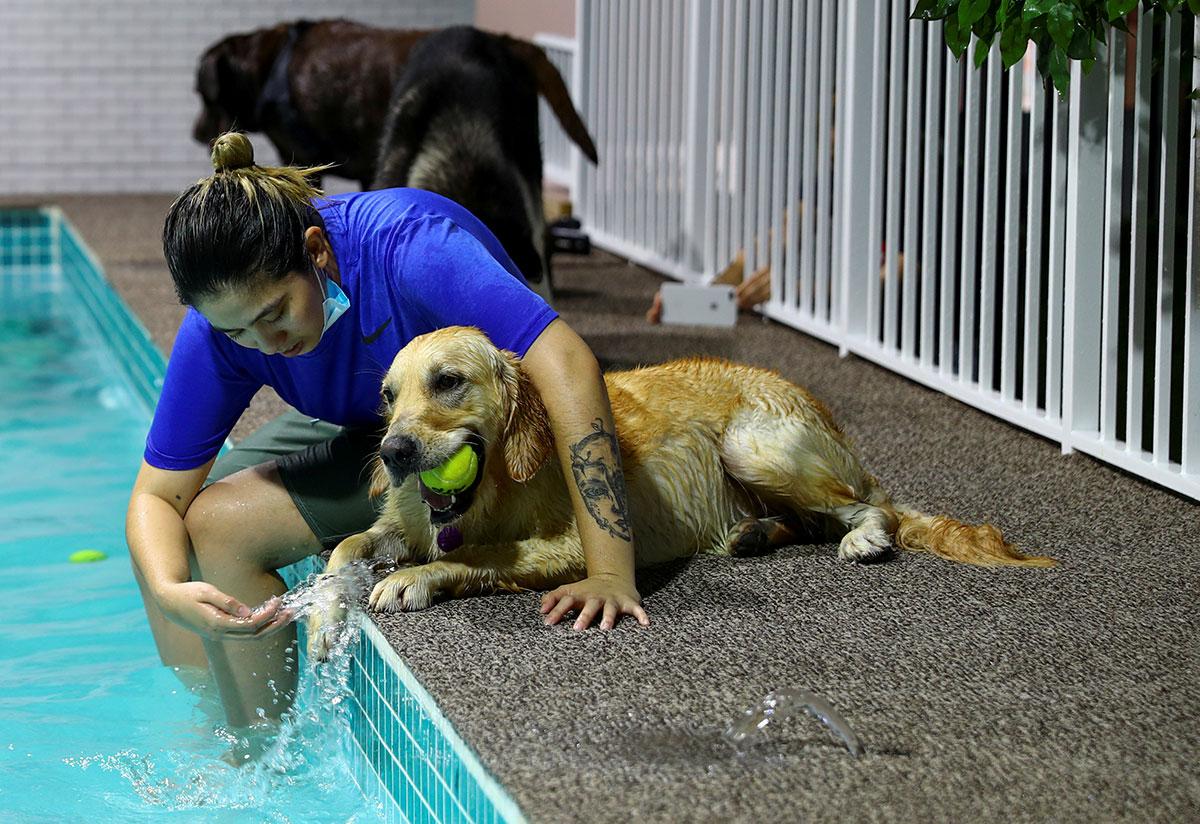 Some need to be coaxed to get into the water along with their tennis ball. Photograph: Ahmed Jadallah/Reuters
with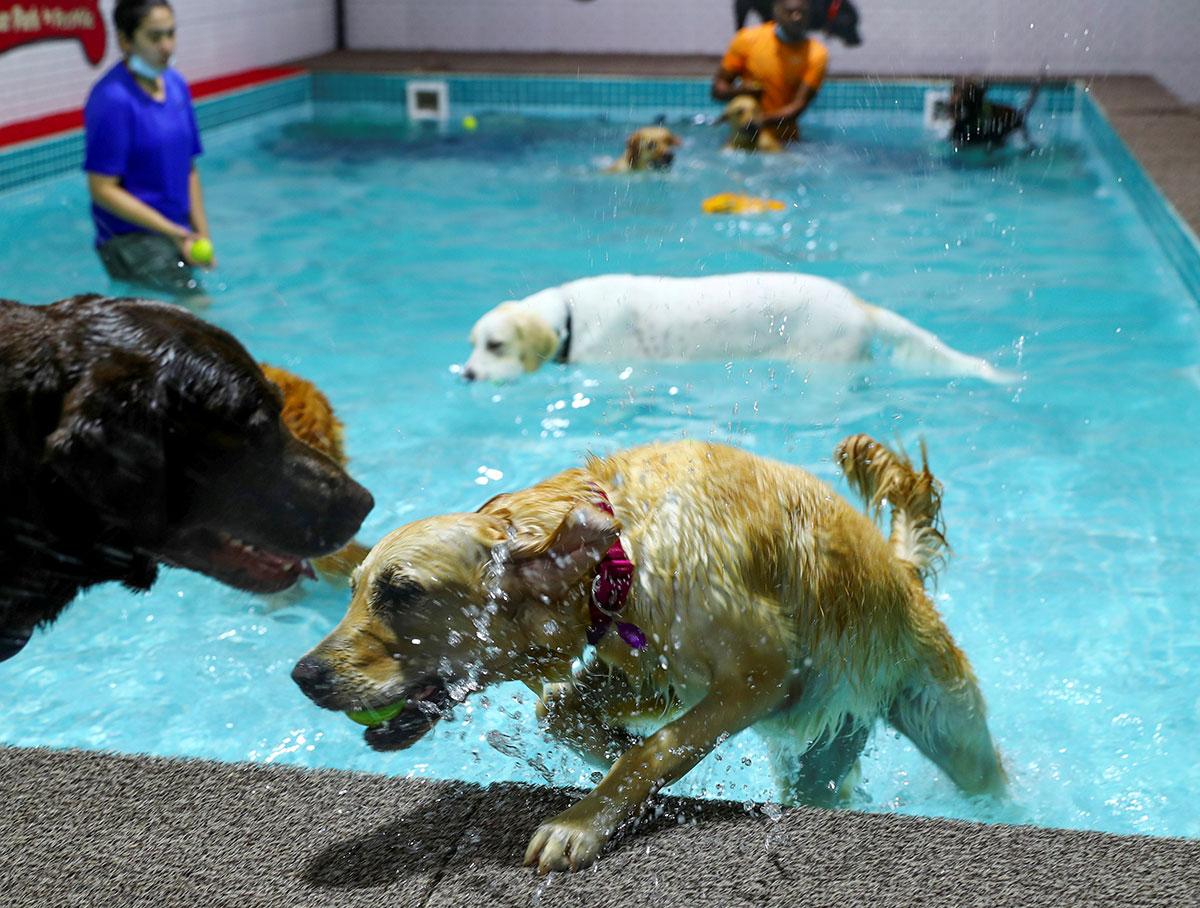 A quick jump out, back to safety, after retrieving his ball. Photograph: Ahmed Jadallah/Reuters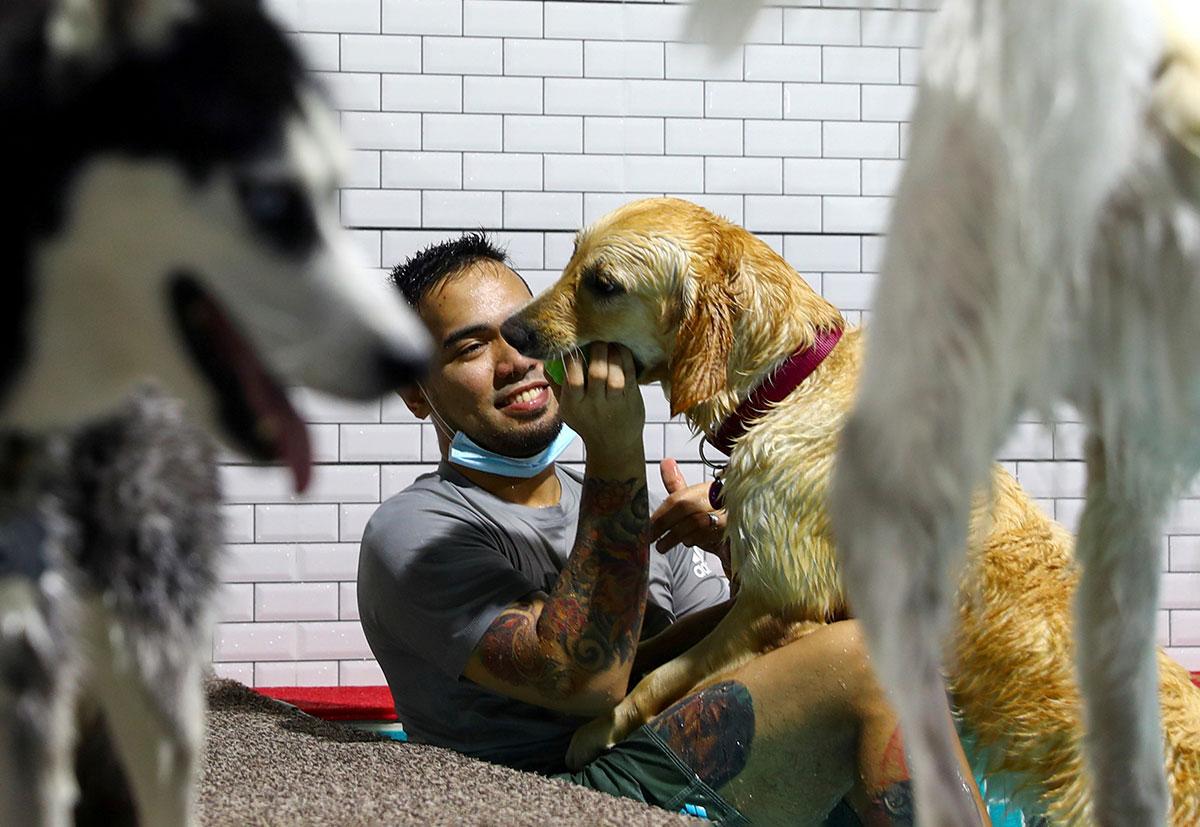 Yay! Owners are also allowed in the pool with their dogs. Photograph: Ahmed Jadallah/Reuters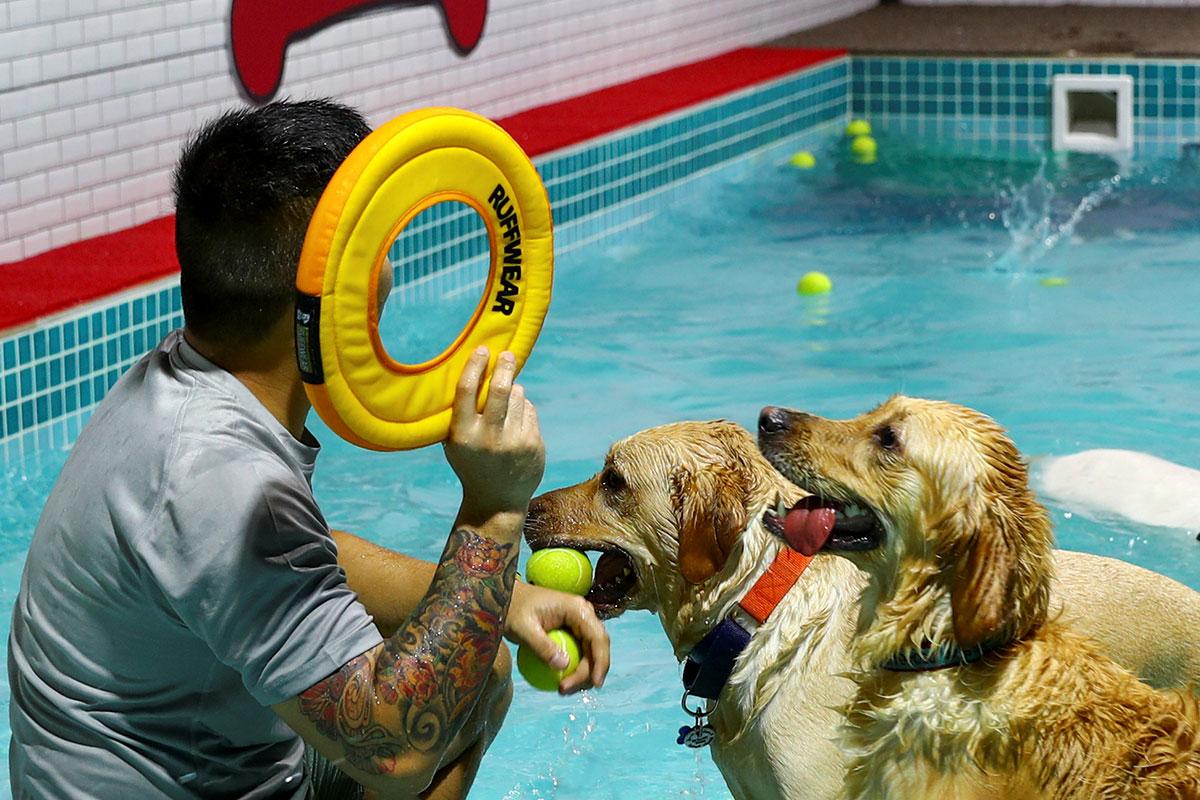 Which dog lover wouldn't love this job! Photograph: Ahmed Jadallah/Reuters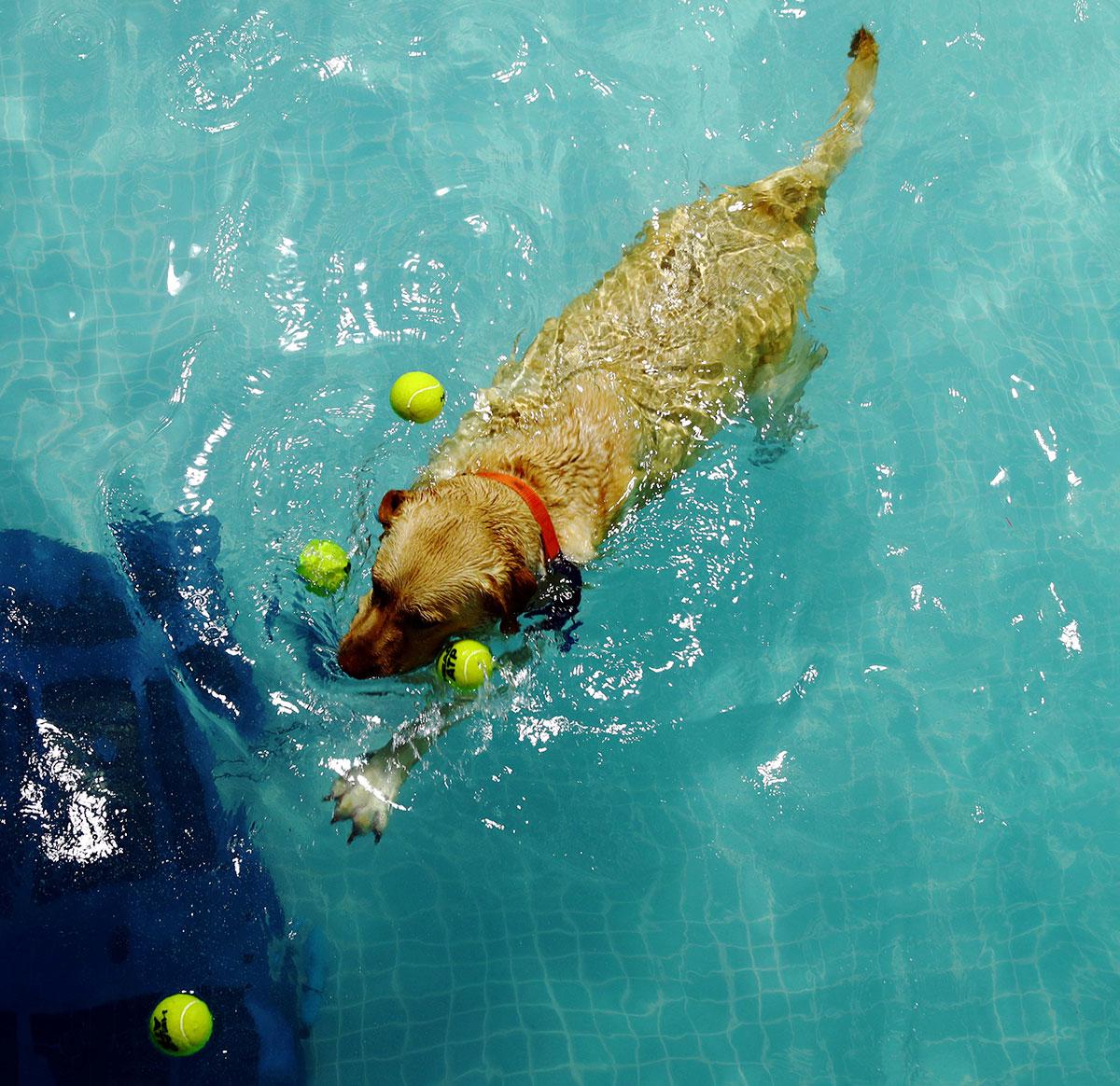 'There are tennis balls everywhere, but why is mine the only that's getting away'. Photograph: Ahmed Jadallah/Reuters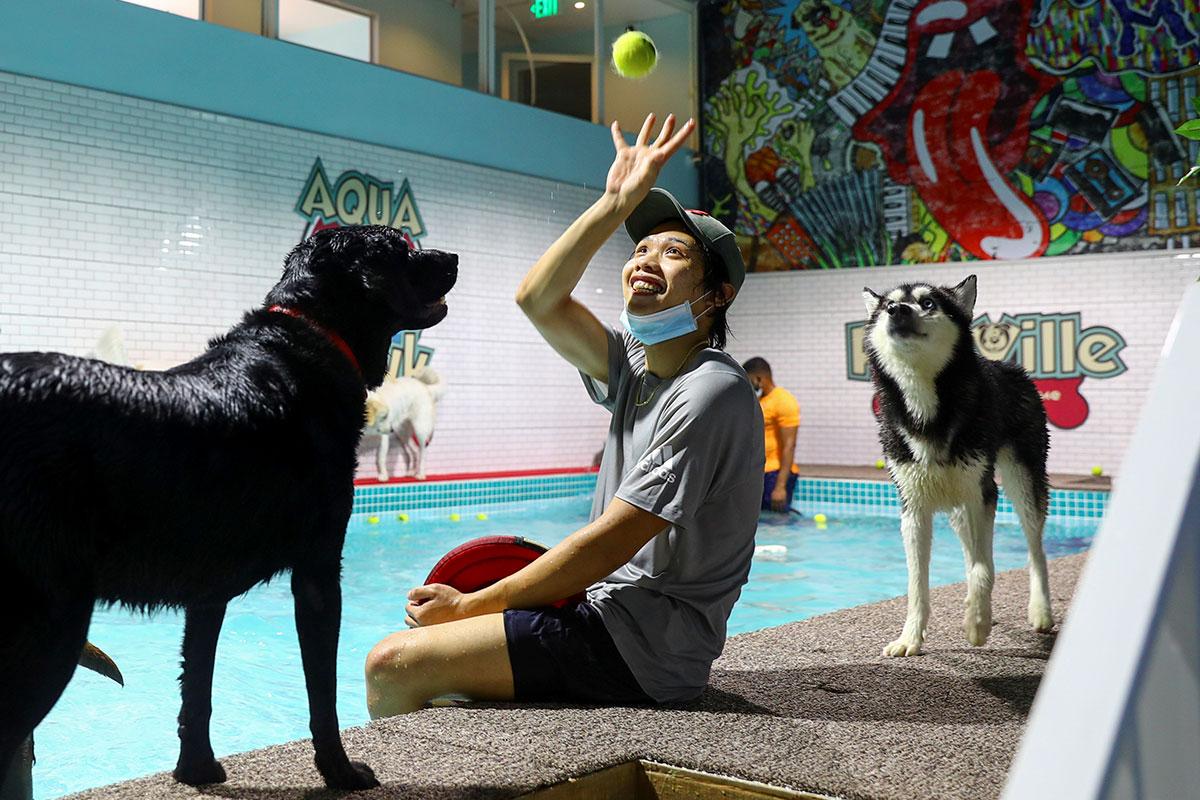 Envious eyes. Ready to pounce. Photograph: Ahmed Jadallah/Reuters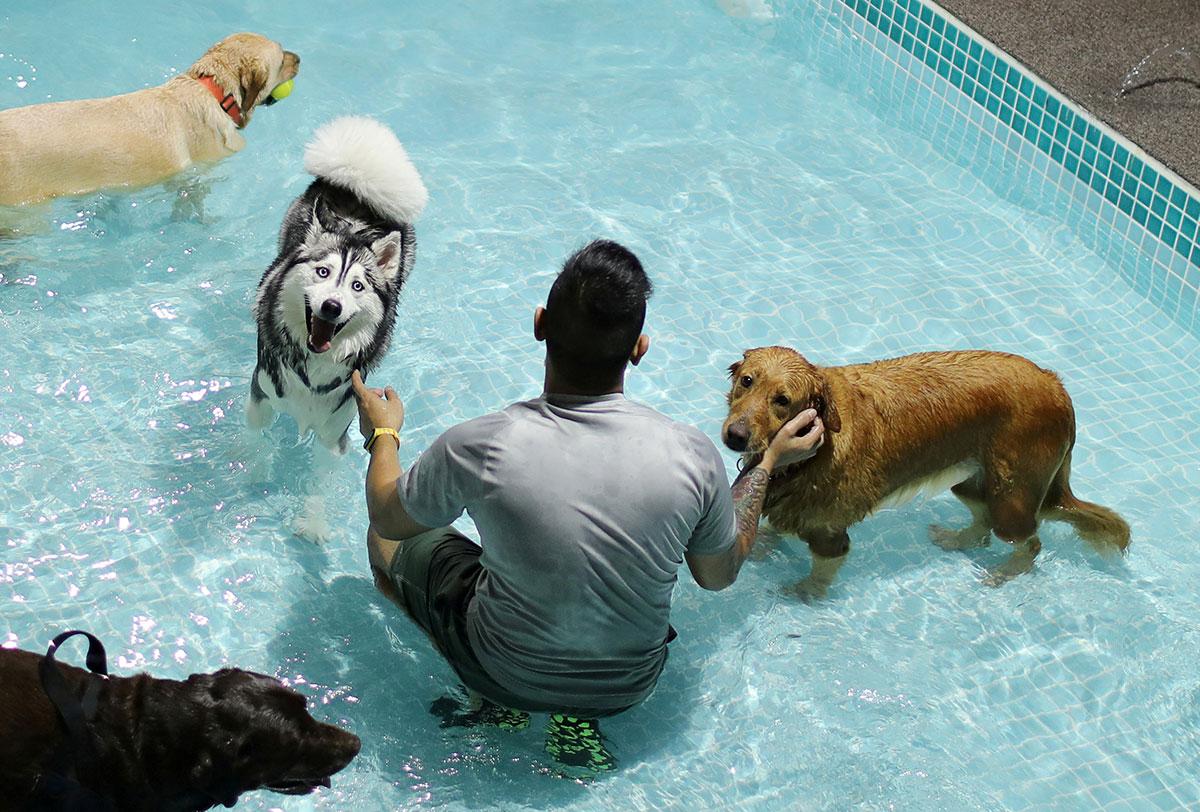 A place where Huskies and Labs forget their differences and everyone has fun. Photograph: Ahmed Jadallah/Reuters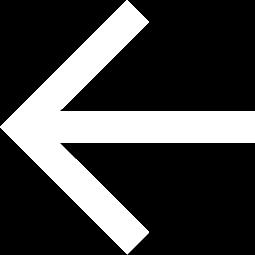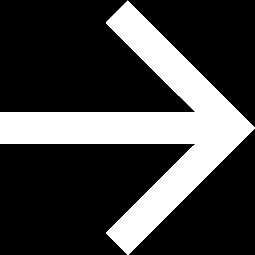 X
---
Concept: Rajesh Karkera/Rediff.com
Production: Rajesh Alva/Rediff.com