Indigo (April 30, 1999 - April 30, 2018) was much more than a restaurant, says its regular patron, Neeta Kolhatkar.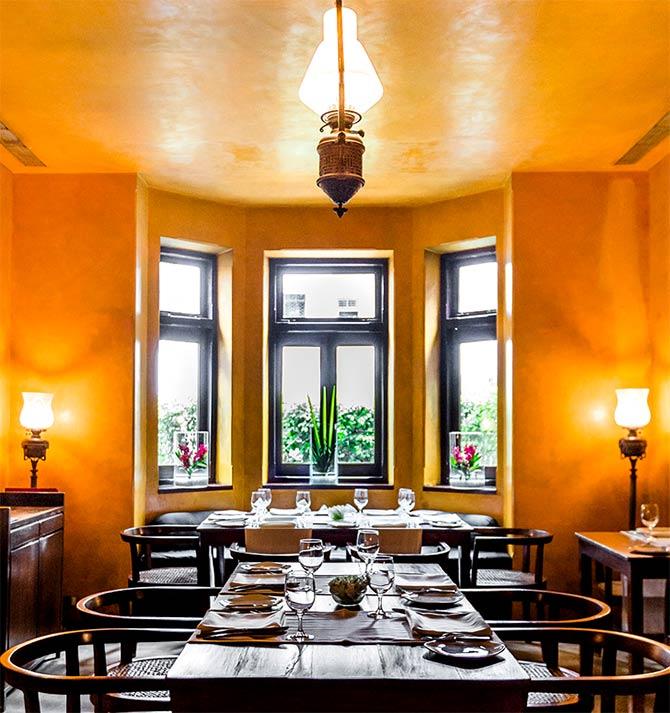 This is an epitaph. Except, instead of a person, it is for a restaurant that recently downed its shutters.
Indigo, launched by visionary chef and entrepreneur Rahul Akerkar, (his food, even when he began his first restaurant, Under The Over, has been amazing), survived for nearly two decades in a city like Mumbai where new restaurants keep opening and shutting down.
Located in an old bungalow that gave it an authentic, homely feel, its staff, grocery, cutlery and decor were handpicked to add to the customer experience.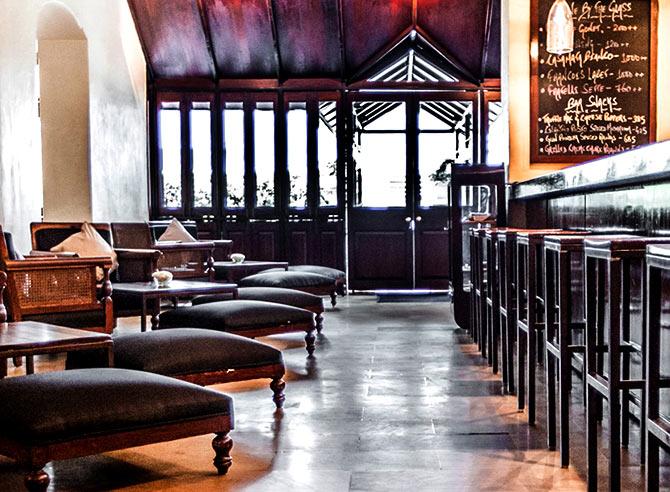 Indigo soon became a place I could hang out at. I was experimenting with journalism then and if, at one time, I seriously considered taking up bartending instead, you can blame it on the restaurant's original staff. They knew the regular patrons, their poison and urged us to try out their new cocktails.
My high stool at the bar counter was reserved. I'd ask questions and watch in awe as they added, stirred and shook potent ingredients into exquisite drinks.
Indigo never forgot its friends when the staff threw open its doors to celebrate its anniversary. Its patrons, who came from all walks of life, swore by the restaurant. It gave me friends, now scattered across various cities and firms.
At that time, the craze for brunch had just begun. Indigo offered some great deals and the taste of their food would linger beyond dinner. Those with a sweet tooth found that their desserts were to die for.
I mostly visited with family and friends. But there were times when I'd just hop across to meet my Indigo friends.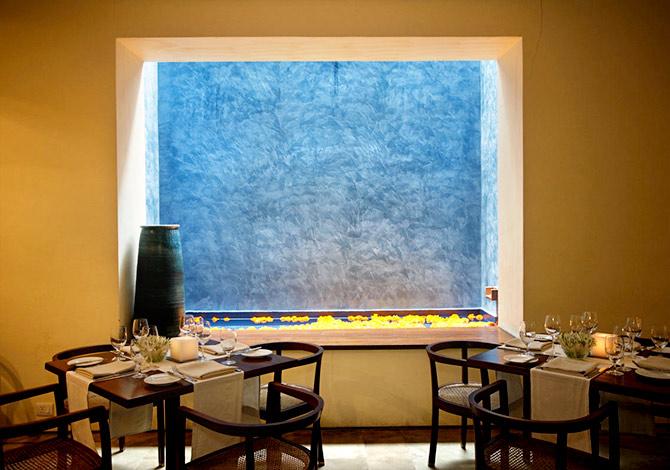 Things changed when Indigo changed hands. The former staff scattered across different eateries.
I still bump into them and they still make me taste their delicious potions. All of us hope they will soon be back with the original boss, cooking up many new dishes.
So here's to Rahul and his team... Cheers for the fond memories and hope to see you all soon.