Her tweets from war-torn Syria made a world numbed by the violence care again.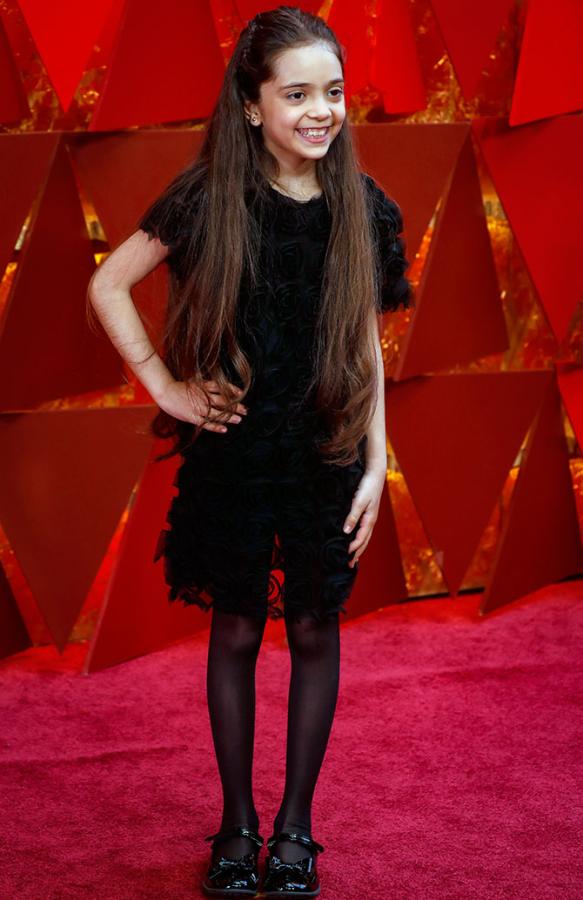 Bana Alabed on the Oscars red carpet on March 4.
She was able to leave war-torn Aleppo in Syria at the end of 2016, soon after she tweeted, 'My name is Bana, I'm 7 years old. I am talking to the world now live from East #Aleppo. This is my last moment to either live or die.'
Syria: The most dangerous place to be a child
Photograph: Carlo Allegri/Reuters.
She looked like 'Little Miss Sunshine' on the Oscars red carpet and the stage, but Bana Alabed has faced more trauma in her 8 short years than most people see in a lifetime.
Bana is the Syrian refugee from Aleppo whose tweets describing her personal nightmare during the Syrian war brought her international attention and made her one of the most influential people on the internet last year.
The child, who was able to leave the war-torn area at the end of 2016, also documented her story in Dear World: A Syrian Girl's Story of War and Plea for Peace, which was released in October 2017.
Bana was at the 90th Oscars ceremony because she featured in Last Men of Aleppo, which was nominated in the Best Documentary category.
Bana was also part of the group of activists who joined Common and Andra Day during their performance of the Oscar-nominated song Stand Up for Something. She was onstage with Alice Brown Otter (Standing Rock Youth Council), Bryan Stevenson (Equal Justice Initiative), Cecile Richards (Planned Parenthood Action Fund), Dolores Huerta (Dolores Huerta Foundation, United Farm Workers of America), Janet Mock (#GirlsLikeUs), José Andrés (ThinkFoodGroup), Nicole Hockley (Sandy Hook Promise), Patrisse Cullors (Black Lives Matter), and Tarana Burke (Me Too).
Common and Day said they wanted to convey the essence of their song through the people who really do the work.
Variety quoted Day as saying, 'These are all people who have fought through their own personal pain to make things better for themselves and for others. The other message is [to] have people from so many different walks of life -- people who have tons of money and own restaurants (Andres) and you have a young girl who's a displaced refugee (Alabed)... My prayer is that seeing these people and what they do is that catalyst to find the courage to stand up and to serve.'