It was a year of heroes without capes, of historically significant firsts and of breaking stereotypes.
Nikita Puri compiles a list of people who made 2017 special. And, at last, a list that women dominate.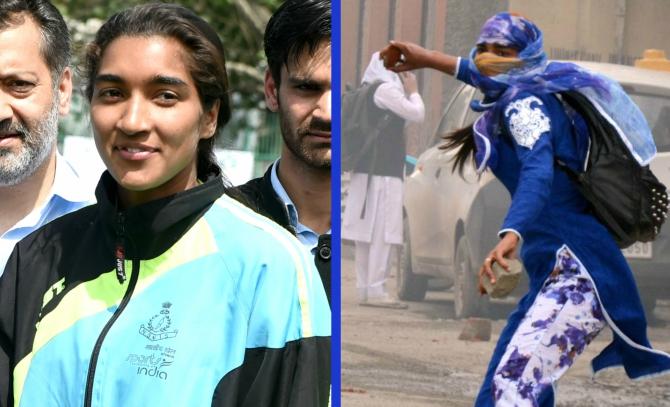 Photographs: Umar Ganie
Afshan Ashiq
The young woman who represents the two aspects of Kashmir's troubled youth
In a moment that quickly transformed her life, the picture of a young Kashmiri girl throwing a rock at a police vehicle was splashed across television channels and newspapers.
From being a stone-pelter to 'finding her way' and becoming the captain and goalkeeper of her state's football team, 21-year-old Afshan Ashiq's story is repeatedly woven into different, yet, stereotypical narratives.
One narrative highlights her 'transformation' from an 'anti-national dissenter' to footballer, courtesy the Indian state government's involvement.
The second says she's emblematic of the frustration of the youth in conflict-torn Kashmir.
Both narratives are true and both are partial.
The incident that captured her face in April was a one-off, insists Ashiq. She snapped when some policemen accosted her friends and appeared to be disrespectful towards women. Ashiq insists she is not a stone-pelter, never was and never will be. All she wants to be known as is a footballer.
Here's to a footballer who refused to be categorised for political gains.
---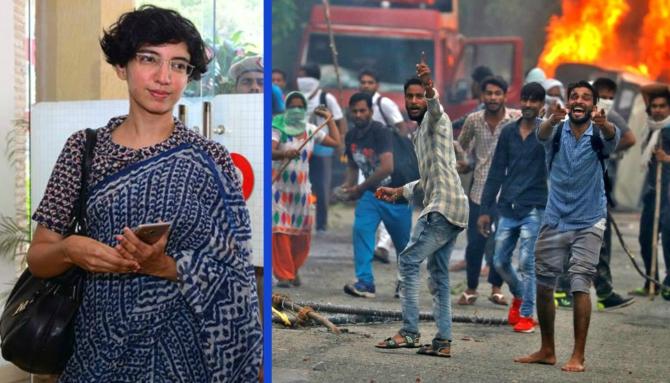 Photographs: Cathal McNaughton/Reuters and Facebook
Gauri Parasher Joshi
The officer who braved a mob riot to save a city
In August 2017, when Gurmeet Ram Rahim was charged with rape by the Haryana High Court, the otherwise quiet city of Panchkula saw unprecedented violence as supporters of the self-styled godman began burning vehicles and police stations, breaking into houses and attacking bystanders.
Soon, there were reports of policemen fleeing the scene as mobs rioted on the streets.
Unmindful of men armed with stones and lathis charging towards her, Gauri Parasher Joshi, deputy commissioner of Panchkula, took on the task of calming the mob.
All her guards but one had run off. She called in the Army to replace the missing policemen and worked through the night to keep the city safe.
The residents of Panchkula claim that Joshi saved the city from further devastation by calling in the Army.
A 2009-batch officer of the Indian Administrative Service, Joshi is also known for her work in Odisha, on a previous deputation, where she helped local women fight poverty-induced tensions and managed flood situations.
---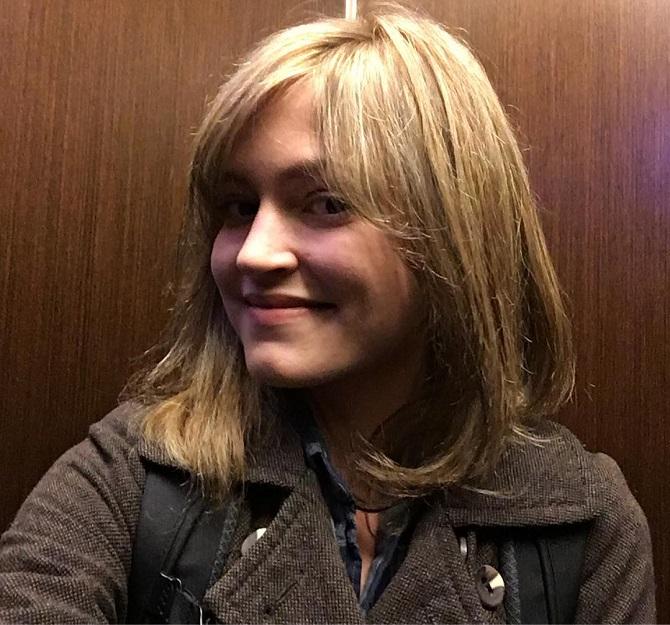 Photograph: @susanthesquark/Instagram
Susan Fowler
The employee who uncovered Uber's sexist work culture
At 24, Susan Fowler was over the moon. She had landed her dream job as an engineer in Uber.
A year and a 2,900-word blog post later, Fowler had walked out of the company.
Her blog post about rampant sexism at the workplace initiated a much-needed discussion on the toxicity of Uber's work culture.
It also led the management to re-examine policies within the walls of the ride-sharing giant.
The resulting outrage also indirectly led to Travis Kalanick, Uber's chief executive officer, to step down.
Fowler's words empowered women across the globe, including the woman who has come to be known as India's Fowler. A former employee of Mumbai-based comedy content start-up, The Viral Fever, blogged about the abuse she suffered at the hands of the start-up's co-founder.
As India's Fowler set the ball rolling, more accusations from other women followed. Much like in Kalanick's case, mounting pressure forced the resignation of the Indian start-up's chief executive officer.
---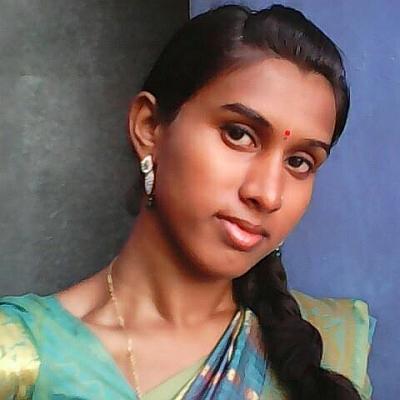 K Prithika Yashini
The first transgender to be inducted into the Indian police force
Among the people who've proved they possess a resolve made of steel is K Prithika Yashini from Chennai.
After a long legal battle, Yashini became the first transgender cop on the Indian police force this year.
Born as Pradeep Kumar to a driver-tailor couple in Salem, Tamil Nadu in 1990, Yashini spent her childhood being taken to temples, astrologers and doctors because her parents wanted to 'set things right'.
After she ran away from home and came to Chennai in 2011, Yashini adopted her new name following a sex reassignment surgery.
She first made news in 2015 when she moved court after her application for the Tamil Nadu Uniformed Services Recruitment Board was rejected. She had applied as a third gender when there were only provisions for male or female candidates.
After winning in court and completing her police training, when a khaki-clad Yashini reported for duty as a sub-inspector in Tamil Nadu in April, it was a moment that shattered yet another stifling glass ceiling.
---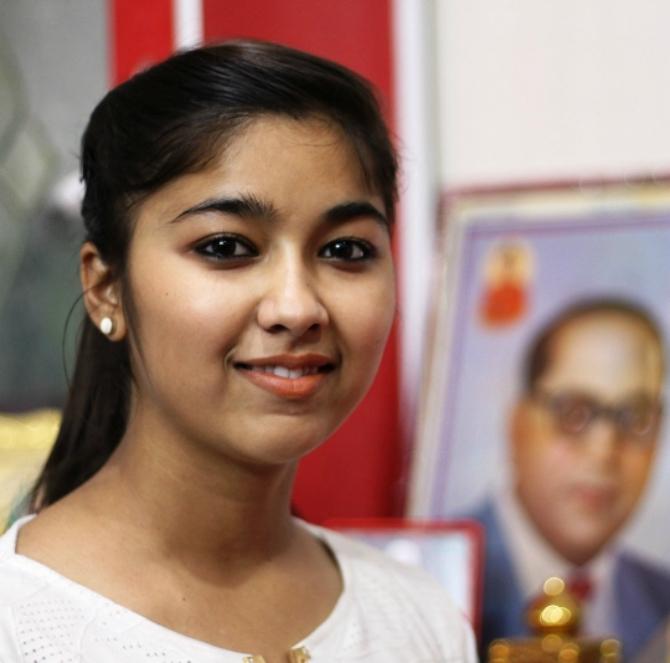 Photograph: Atul Anand/Wikimedia Commons
Ginni Mahi
The teen rap star whose voice is a weapon for equality
Jalandhar's Gurkanwal Bharti, also known as Ginni Mahi, first started performing when she was 12.
Now 18, her young voice has been recognised as a powerful weapon against inequality.
Inspired by Dalit icons and social reformers, B R Ambedkar and Sant Ravidas, Mahi uses Punjabi rap and hip-hop to talk about the 'oneness of humanity'.
In school, Mahi was once probed by a classmate about her caste. When the label of being from a 'scheduled caste' didn't satiate her classmate's curiosity, Mahi told her that she belonged to a community formerly known as 'chamar'.
'Chamars are supposed to be dangerous, I should be careful,' the classmate had responded.
Today, Mahi's brand of music -- Danger Chamar or Chamar Pop -- continues to attract attention for being the voice of marginalised communities. Her lyrics are sung with the intent of exhorting people to examine themselves and 'realise the need to fight against injustice and oppression', says the teen who wants to do a PhD in music.
In many ways, Mahi represents a generation prepared to free itself from labels of a different time.
---
Kausalya Shankar
The woman who brought to justice the men who killed her husband for 'honour'
At a time when 'honour killings' continue to appear in headlines across India, Kausalya Shankar's is a strange tale of love, loss and courage. Her husband was killed in March 2016 and she has been fighting to bring his killers to justice ever since.
From victim to crusader, Shankar's battle against caste inequality began shortly before she got married.
A resident of Palani, Tamil Nadu, she grew up in a middle-class Thevar family. Her father is a financier and realtor, but her future husband, Veluchamy Shankar, was a Dalit and the son of a daily wager.
He was the first in his family to go to college; it was at his engineering college that the two decided to be together.
Almost eight months after they married, Shankar's husband was hacked to death near a bus stand last year. She was left with a fractured head.
On December 12, in a landmark verdict, a sessions court in Tirupur convicted eight of the 11 accused and sentenced six of them, including Shankar's father, to death.
With the aim of preventing another Shankar from meeting the same fate, she crusades on a Bullet motorcycle, tutors children for free and campaigns against dishonour crimes.
---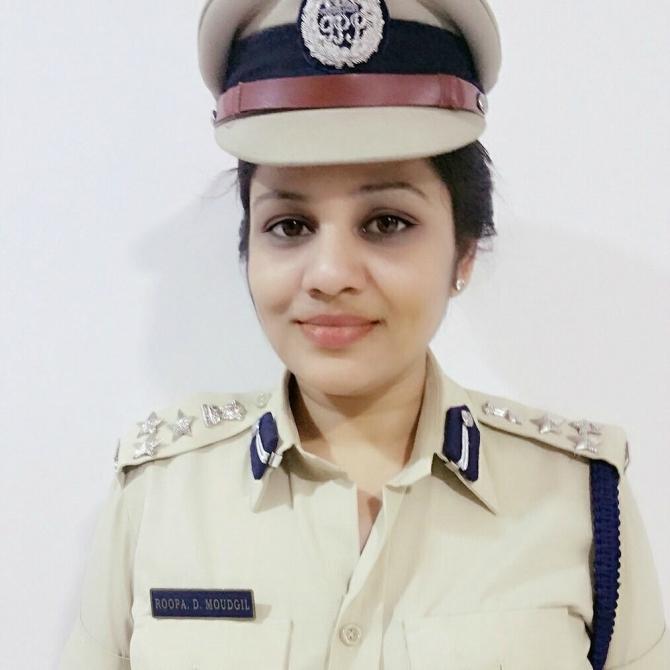 Photograph: D_Roopa_IPS/Twitter
D Roopa Moudgil
The cop who exposed V K Sasikala's luxurious prison stay
About 200 inmates of Bengaluru's Parappana Agrahara Central Prisons went on a hunger strike in July 2017 to protest the transfer of D Roopa Moudgil, the cop who exposed large-scale irregularities in the prison system.
Moudgil's report highlighted drug abuse in jail, special treatment to the recently-deceased Abdul Karim Telgi of the fake stamp paper scam and, more prominently, to AIADMK's V K Sasikala's entitlements -- five dedicated cells, a separate kitchen and a flat-screen television.
Moudgil was rebuked by her senior for opposing the prisons' 'VIP culture', but the mother of two refused to back down.
She was responsible for discontinuing extra escort vehicles used by former Karnataka chief minister BS Yeddyurappa and also for calling back the policemen placed as 'sevaks' with 82 politicians.
Born in Davangere, Karnataka, Moudgil is an accomplished Bharatanatyam dancer and was crowned Miss Davangere twice.
During her month-long stint as DIG (Prisons), Moudgil is credited for ensuring that jail inmates who couldn't afford lawyers had access to legal aid; she also enforced a system of compulsory health check-ups for new inmates.
Moudgil vehemently opposes the idea of celebrating 'super-cops', but her fearless actions have placed her in the same bracket, whether she likes it or not.
---
Ian Grillot
The American who took bullets to save an Indian stranger
In February this year, 51-year-old Adam Purinton shot at two Indians in Kansas. 'Get out of my country,' he yelled, and unloaded his gun at Srinivas Kuchibhotla and Alok Madasani, both 32, working in the US as engineers.
The attack was racially motivated and Purinton was under the impression that the men were Iranians. Kuchibhotla was killed, Madasani injured.
Sitting at the bar where the shooting took place was 24-year-old Ian Grillot. When Purinton started shooting, Grillot lunged at him, hoping to save the two men. Grillot was shot through the arm and chest.
'It wasn't right, and I didn't want the gentleman to potentially go after somebody else,' Grillot said in an interview later, adding how he acted on instinct.
With an open invitation to India, Grillot, who has recovered now, is a friendly face in Trump's America.
---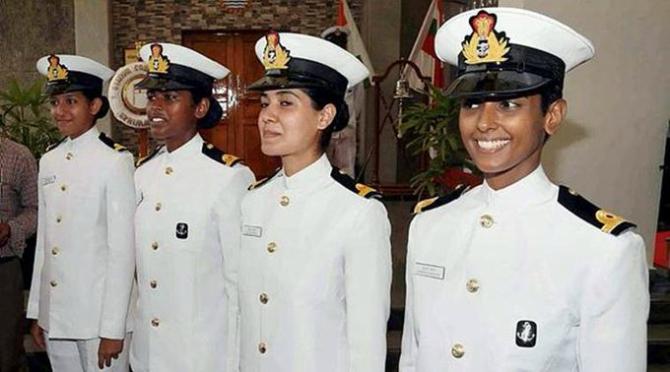 Photograph: PTI photo
Shubhangi Swaroop
The first female pilot in the Indian Navy
Swaroop made history last month when she was inducted as the Indian Navy's first female pilot.
She and three other women were among the 328 midshipmen and cadets who had graduated from the Ezhimala Naval Academy in Kerala. Although the Navy's aviation branch has had women operating as air traffic control officers and observers in aircraft, there has never been a female pilot.
Swaroop is a biotechnology engineer and a national taekwondo champion besides being a music enthusiast. After a year's training at the Air Force Academy in Hyderabad, Swaroop will join the men flying India's maritime reconnaissance aircraft.
---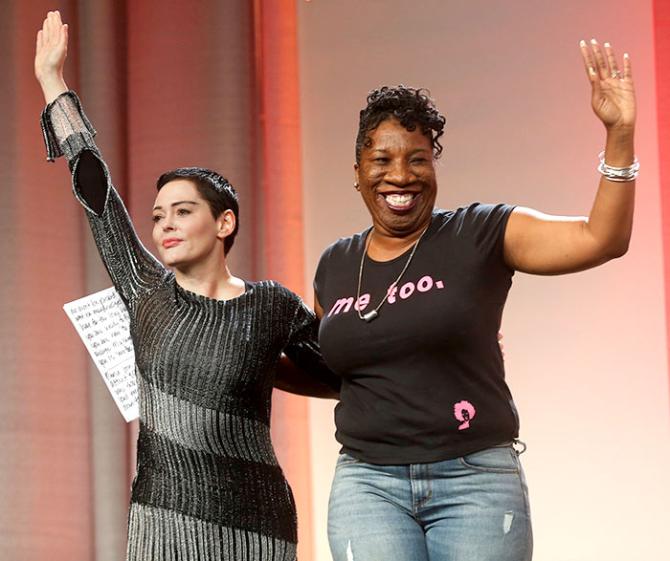 Photograph: Rebecca Cook/Reuters
Tarana Burke
The activist who started#MeToo that millions followed
When Hollywood actor Alyssa Milano took to Twitter to ask victims of sexual assault to come forward in October, millions of women shared their stories. The hashtag that Milano used, #MeToo, is an extension of a movement that American social activist Tarana Burke began a decade ago.
Burke founded a non-profit called Just Be Inc to help teens from minority communities. It has since grown to include adults -- men and women -- who have been sexually abused.
'For too long, survivors of sexual assault have been in the shadows,' says Burke. 'We have been afraid to speak up, to say 'Me Too' and seek accountability.'
Burke says the next hashtag should be #NoMore.