Writing on parties and gossip as "Miss Malini", former dancer and radio jockey Malini Agarwal soon became an authority on matters of style.
Malini Agarwal is a fairly astute businesswoman. Six years ago, she saw in celebrity blogging an opportunity that few in India had attempted to exploit. Writing on parties and gossip as "Miss Malini", the former dancer and radio jockey soon became an authority on matters of style. With a few clicks and words, sometimes typed in pajamas from her couch, she could influence opinions. As her follower base swelled upwards of 300,000 on Twitter and 200,000 on Facebook, various brands were eager to tap into them. Agarwal leveraged this interest recently to produce a reality TV show, which follows her team as if they were "the Kardashians".
This is perhaps one of many things a blog like hers has to do to stay ahead in the fickle world of the Internet. The show, titled Miss Malini's World, is produced in-house and Discovery's TLC only airs it (the channel makes this clear in a message before the show). The decision to extend her presence to TV comes after her blog turned profitable a year ago, boosted by brand collaborations and investments. The largest chunk of revenue for the site came from advertising in the form of sponsored content, followed by social media and videos.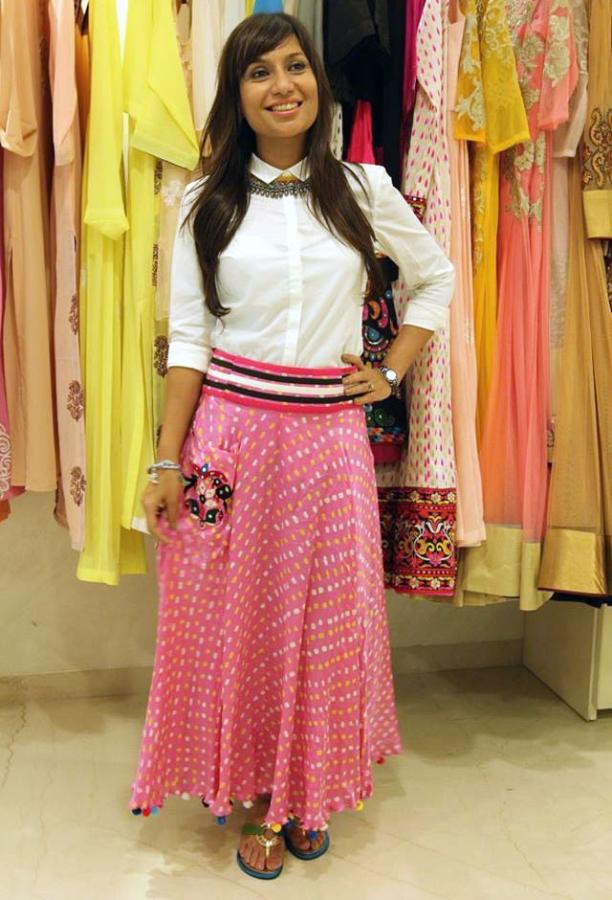 Born to a diplomat father, Agarwal travelled a lot. After her education, she took to dancing professionally, which heightened her affinity to India's tinsel town and glamour. Agarwal, who studied English literature, also was a radio jockey in Mumbai from around 2005. Some of her famous connections were made when she invited actors to curate playlists on her show. Hers was one of the few shows that played English songs as well as staple Hindi hits. As part of the radio job, she had to contribute columns for a local tabloid, something that would coax her into writing full-time.
Her articles have a fluffy, upbeat quality, replete with exclamation points. Agarwal says the site is meant to be "shiny happy". It is why she moved to a style similar to entertainment portal JustJared.com after initially comparing her work to PerezHilton.com, which is often dubbed as mean. She probably cannot afford to tick off the local film industry, news from which forms the site's most-read category. The blog preys on an aspirational audience that will lap up anything covered in Hindi cinema stardust. "Bollywood drives pop culture, business and even sport. So we are not afraid of saying we love it," observes Agarwal, seated in her office in a residential part of Santa Cruz. "Through it, we are exposing fans to more things like international brands or travel."
While apparently dressed in frills and confetti, celebrity blogging is also hard work. At most parties, Agarwal has to trawl for news, live blog and take photos and videos. Thomas Dawes, managing director of the B:Blunt hair salons which works with her, lauds her energy, saying she sends in ideas even at 3.30 am, India time. But her new show, based on a viewing of two episodes, reveals none of this chaos. Its moment of vague drama was in Agarwal's dilemma over attending the Bangalore fashion week or Alia Bhatt's photo shoot. The episodes include interactions with personalities from music, cinema and the ramp. These are interspersed with her team members brainstorming, talking to the camera or playing games. Agarwal says the effect was envisioned to be like flipping through a magazine but the outcome seems somewhat bland.
Most readers of Miss Malini are upwardly mobile and 18-35 years old. Some 60 per cent of them are women. "In blogs, the audience is keen to seek information," says Gautam Kotamraju, chief creative officer of Myntra. Tying up with the fashion e-retailer, as his company has with Miss Malini, helps understand how to talk to customers. A criticism often aimed at Agarwal is the overt mingling with brands, which compromises credibility. There are no pop-ups but the site and TV show are full of brand placements. Even her marriage two years ago to Nowshad Rizwanullah, now CEO of Miss Malini, famously featured brands. "But we don't hide our collaborations," says Rizwanullah, adding that sponsored content is marked with a disclaimer on the website and on social media. The blogger tries to "organically" mix brands into her work, for example by curating looks from Myntra's collection on Instagram.
Agarwal says the possibilities are endless. She calls herself entertainment curator, social media jedi and an influencer. But above all, she seems to be mastering digital branding.
Photograph Courtesy: Facebook/Malini Agarwal