In a world where parents think sons will care for them in their old age, she changed her mother's life.
Author Rashmi Bansal chronicles how Meena Lahre broke the cycle of abuse she had seen and faced since childhood.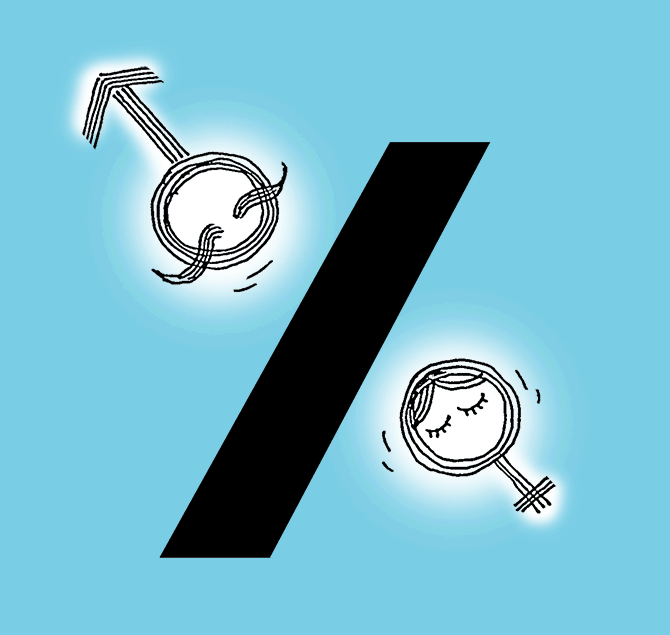 Illustration: Dominic Xavier/Rediff.com
Early one morning, Meena Lahre's phone rang. On the other end was her mother.
"Mujhe yahaan se le jaa,"she cried.
Bas. Usi waqt Meena ne tay kar liya ki ab aur sehna nahin.
In the small town of Korba, Chattisgarh, Meena had grown up knowing only one truth: Aadmi zulm karte hai, aur auratein chup chap sehti hai. Maayka ho ya sasural, dono parivar mein izzat nahin milti.
Growing up, Meena's family was like many others in her community. The men were into womanizing, sharaab and maar-peet. Meena's father had a very bad reputation.
"Kahin sharab ya ladki dekha toh mann phisal jaata tha unka."
When she was five years old, Meena's father brought home a second wife. Meena's mother accepted this quietly.
Aur karein bhi kya?
She was financially and socially dependent on her husband. But Meena knew that this was fundamentally wrong.
The situation didn't improve even after the second wife left their house. Meena's father would still flirt with other women and even shamelessly ask his wife to help him.
"Koi aurat unko pasand aa jaye toh meri maa ko bolte the, tu usko mere liye leke aaja. Aise hi seedha seedha."
He didn't spare Meena either.
When she was only eight, her father sent her to buy alcohol for him. In that shady theka, Meena was exposed to things no girl her age should have to go through.
"Kabhi kuch bolte the, kabhi chhoote the. Woh sab kaam jo ek ladki ko shobha nahi deta uss umar mein, woh sab karwa te the."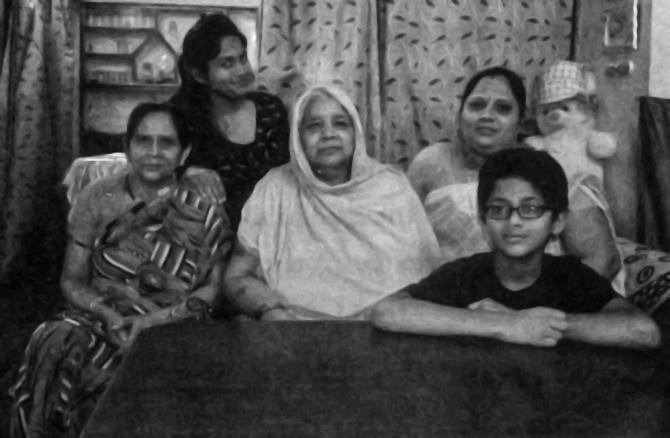 Meena Lahre (right) with her family.
Photograph: Courtesy Touch the Sky by Rashmi Bansal, Westland Publications Pvt Ltd
When she turned 15, her family started talking about getting her married. Her older sister had been married off at 13 and everyone was now worried about Meena's badhti umar. No one paid attention to the fact that her elder sister was tortured and beaten by her abusive husband.
Yeh toh har ghar ki kahaani thi.
So, teenage Meena was sent off to her mausi's home in BALCO. Her aunt was supposed to keep her safe and find a good rishta.
Instead, Meena became her mausa's prey. "Mere mausaji ka bhi character theek nahi tha. Unka bhi neeyat kharab ho gaya mere pe. Toh unhone bhi mujhko molest karne ki koshish ki."
This incident traumatised Meena. She couldn't concentrate properly on her studies and hence failed 10th standard. When she told her mother about what had happened, she was told to keep quiet.
Meena's mother was afraid that this assault would cause a rift in the family. And who would believe the word of a young girl.
Bas ab toh shaadi karwa kar Meena ko apne ghar bhej do.
So, the hunt for a boy for Meena began again.
This time, Meena was introduced to a family who liked her. Their son had a reputation of being awaara, par "family accha tha, toh haan bol di".
Like the other women in her family, Meena knew that she was going to face the same problems. Her husband was a sharaabi, juaari and came home very late every night. Meena became a mother of two daughters soon after marriage, but her husband had taken up no responsibilities of having a family.
Agar kabhi kuch bola toh maar peet bhi dete the.
But Meena was strong. Woh jaanti thi ki apna jeevan khud hi sudhaarna tha. Fortunately, Meena's sasuraal was very supportive. Her father-in-law knew how much his son's actions hurt Meena. So, they decided ki bete ko sudhaar ne ka ek hi raasta hai: ghar se bahar nikalo aur apne pairon pe khud khade rehne do.
Jab support system nahin raha, toh Meena ke husband ko akal aayi.
Those were tough years for Meena. The family had no money, and Meena had to often go back to her in-laws' home to feed the kids.
After three years, things finally started looking up for Meena.
Her husband became friends with a Zilla Adhyaksh called S B Kashyap, who brought them from the basti to the BJP Union office quarter.
And when the Nagar Nigam's seat was reserved for Scheduled Caste candidates, S B Kashyap suggested that Meena fight the elections. Now her husband began supporting her too.
"Bhagyavash, kismet se kahiye," Meena ne seat jeet li.
For the first time in her life, Meena felt respected. In a way that neither her mother nor her elder sister had ever experienced in all their years.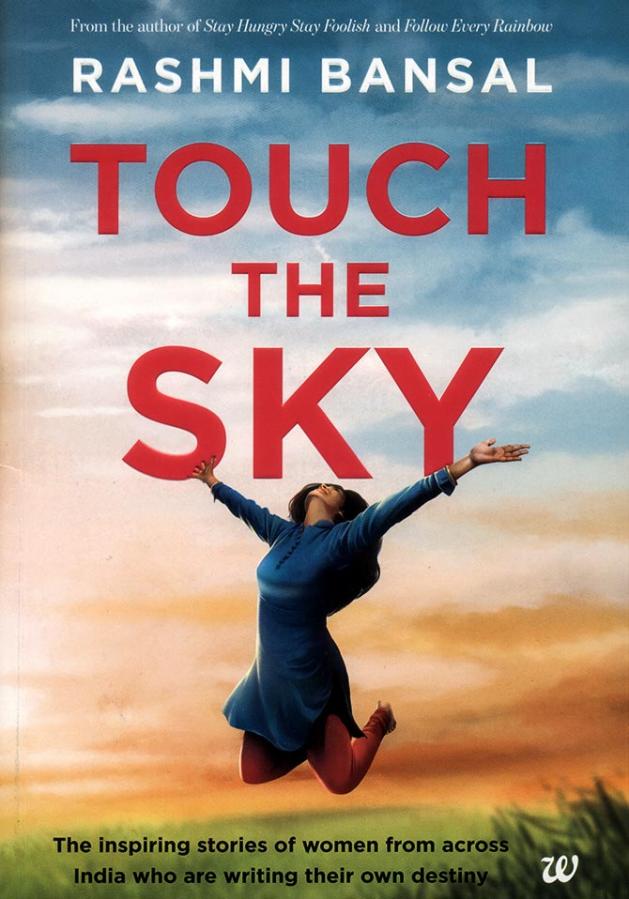 The first thing she did was solve her domestic problems.
"Mister ko bole ki aap bahar drink karna chhod do. Ab main Paarishad hoon, izzat hai, aap bahar drink mat karo itna." Thankfully, her husband agreed.
Now the daily shouting, fighting and beating came to a stop. "Aur ghar waale, sasuraal waale sab kehne lage ki beta tumhari wajah se hi yeh sudhra hai."
Even other women with alcoholic husbands came to her for help. She counselled them, and helped them reach out to NGOs dedicated to fighting alcoholism.
But for Meena, her biggest achievement was helping her mother.
After her husband left her, her mother was harassed by her beta and bahu. "Bhabhi humaari jo thi, khoob torture kiya maa ko. Sabke liye khaana lagati, par unko nahi poochti ki khaya ya nahi. Uske kapde alag se usi se dhulwati thi. Nana prakaar se torture karti thi."
When she couldn't take it anymore, Meena's mother secretly called her.
It was very early in the morning. Everyone at home was sleeping.
On the phone she cried her heart out. She said after 50 years of living like this, she couldn't take it anymore.
Meena didn't think twice. She left right away for her brother's house to fetch her mother.
By evening, her mother had settled into her new home. Neither her husband nor her in-laws objected.
Par Meena ki ma beti ke ghar rehne me hich-kicha rahi thi. Kyunki log kya kahenge.
After her mother shared her doubts, Meena had only one answer for her: "Ma, bolne wale bolte rahenge. Jo bolta hai, woh khilata nahin!"
Meena's confidence convinced her mother. Now she has finally found a happy home. Jahaan shanti hai, izzat hai aur pyaar.
"Abhi toh woh mere Mister ko hi beta maanti hai. Kabhi ladai hota hai toh unke side ho jaati hai. Meri saas ke saath bhi dosti se hi hai."
Meena's courage has finally broken the vicious cycle of abuse in her family. In a world where parents think their sons will become their budhape ki laathi, ek beti ne apni aur apni ma ki zindagi badal di.
Excerpted from author Rashmi Bansal's Touch the Sky with permission from the publisher Westland Publications Pvt Ltd.