India's Abhinandan Basu is inking his way to glory by making it to the 100 top tattoo artists in the world list.
Abhinandan Basu or 'Obi' as his tattooing signature is called, is one of the three Indian artists who have been featured in 'The World Atlas of Tattoo', published by the Yale University Press.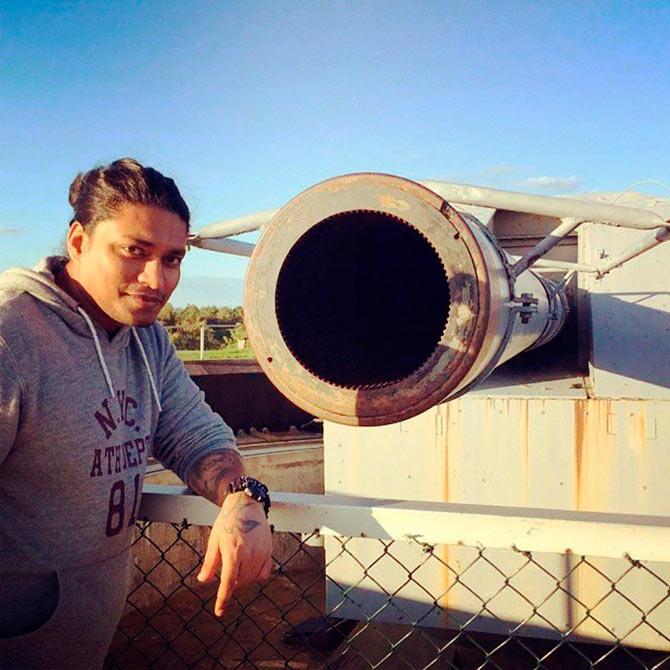 Image courtesy: www.instagram.com/Abhinandan Basu (Obi)
The book brings together 100 best tattoo artists from around the world of which Abhinandan (Kolkata), Mo Naga (Nagaland) and Manjeet Singh (Delhi) are from India.
The author of the book, American tattoo Historian, Anna Felicity Friedman, wanted to include artists from all over the world, who represented many kinds of tattooing cultures and styles, many of which haven't been given enough prominence.
Indian tattooing tradition seems to be one of them. But the anonymity stops here, as these three artists have brought the Indian tattooing culture to the international platform.
We got the opportunity to speak to one of these artists, 30-year-old Abhinandan Basu from Kolkata, who had interesting insights to share about his own career as a tattooist and the field on the whole.
When did you start tattooing and what inspired you to become a tattoo artist?
I began tattooing in the end of December 2007. I was studying in Ramaiah College in Bangalore and got my first tattoo done there. That's when I knew that I wanted to be a tattoo artist and nothing else. My friends, who are tattoo artists as well, have another job and manage both. But I never got into a conventional job and have been tattooing ever since.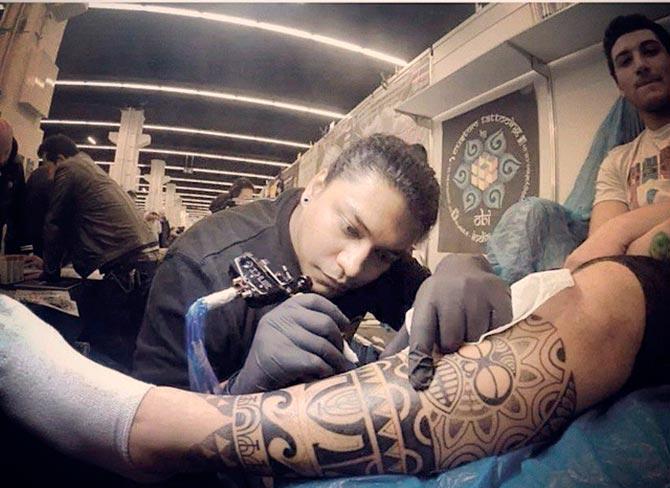 Image courtesy: www.instagram.com/Abhinandan Basu (Obi)
When did you start your own studio?
I never did. I have not had one, though for a while I had a private studio in Calcutta where I worked. But after that I have been traveling around, tattooing on the go. Initially I went to Mumbai where I studied tattooing for two years, then Pune, and eventually have been traveling to Europe too.
Your specialty is dot work. Can you tell us more about it? Any other style of work you are coming up with?
I began two styles. The first was the full colour dot work mandala in which I have modified conventional dot work, which is influenced by both western and eastern cultures. I have used sacred geometry in this type, to create certain optical illusions.
The other and the more recent one, is the Bongo style which takes after Bengali folk art. I have adapted these designs and made them tattoo-able. I am also working on portrait style tattooing, based on half-tones.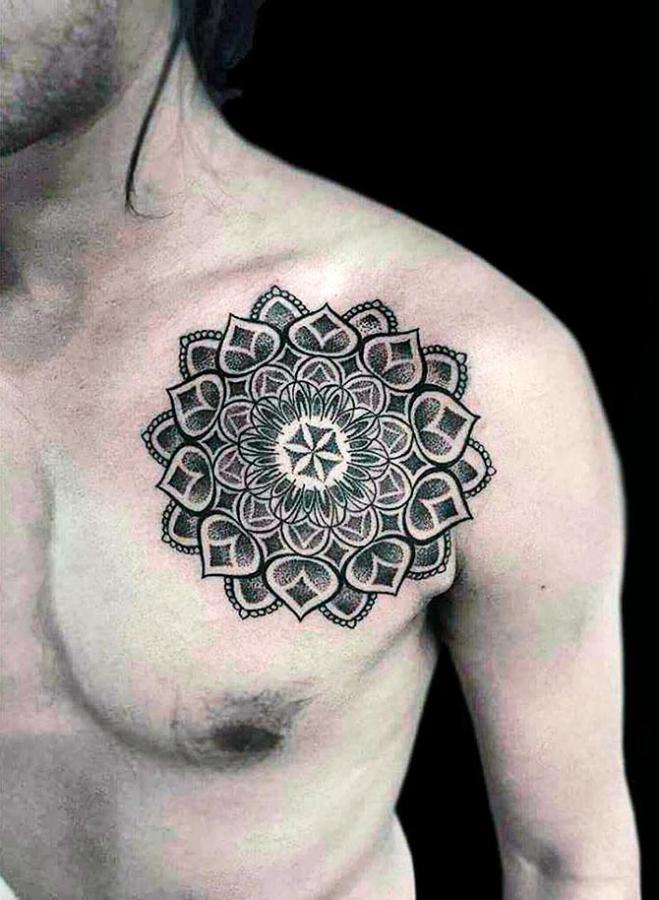 Image courtesy: www.instagram.com/Abhinandan Basu (Obi)
What was your initial reaction when you found out that you have been featured amongst top artists in the field?
I am very happy about it because this brings international focus on Indian styles of tattooing. In fact, many a times, people abroad were surprised to know that we tattoo in India and it exists in our country too. So, not many know that the art flourishes in India too.
Also I am under no illusion that I am one of the greatest tattoo artists; there have been many others. I believe art has no rank. Even the two others artists from India, Mo Naga and Manjeet, are my friends. In fact I got a tattoo done myself by Mo Naga two weeks ago and I think both of them are great artists.
What opinion do people outside India have about Indian designs? Do they like them?
To tell you the truth, they like our tattoo designs more than we do here. They are appreciative and love to be tattooed in our style and always look towards the East with awe. It's the same with us, we tend to imitate and be fascinated by them. But, there is a lot in Indian tattooing to experiment as it offers a versatile range. There is no use imitating; we have to create our own style.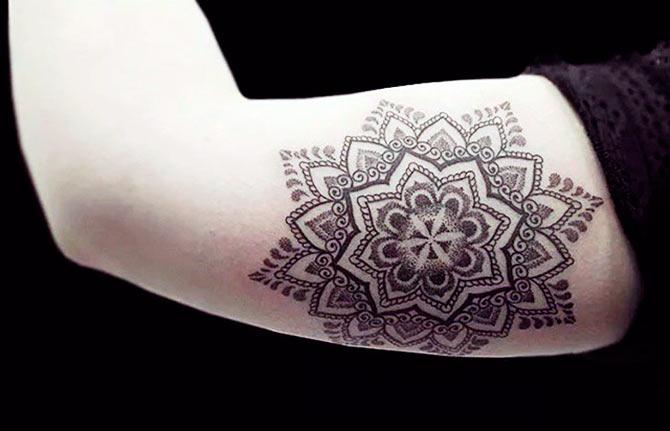 Image courtesy: www.instagram.com/Abhinandan Basu (Obi)
What is the Indian attitude towards tattooing? Have you faced any resistance to the tattooing culture in India?
India is a country within a country. Probably if you go to a village, tattooed all over, you might not be welcomed, but urbanites have taken to tattooing and have embraced it like never before. When I started out in 2007, everything from getting supplies to setting up a studio was difficult, as not many were aware of these things.
But now all this has changed and you get your tools within two days and a lot more people have taken to the system. So there has been a huge change in a short time. I have personally faced no resistance in India from any quarter.
Also See: The priest who became a tattoo artist