They have mastered the art of winning. And sometimes they give us a peek into how they do it.
In this series, we bring you your weekly shot of wisdom from super achievers.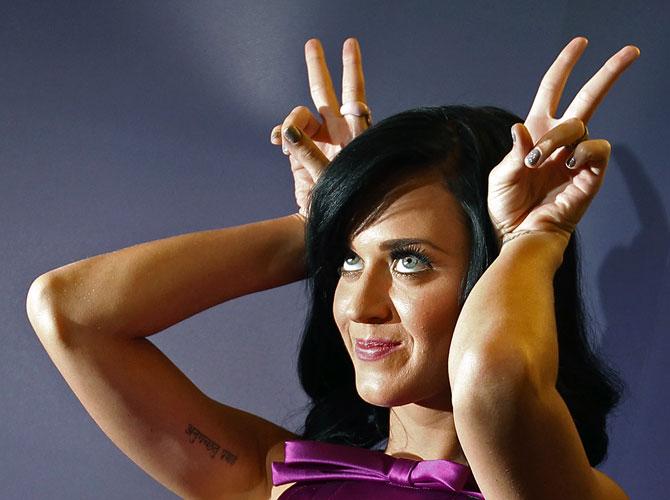 Photograph: Stefan Wermuth/Reuters
Singer Katy Perry is one of the best-selling music artists of all time and has been on Forbes magazine's list of 'Top-Earning Women In Music' since 2011.
She has also raked in an estimated $125 million (her net worth as of 2016), four Guinness World Records, and innumerable awards.
And like every other successful women, she has had her unique set of struggles and defining moments.
One such moment was choosing to accept the offer to be on the cover of Forbes.
She was told that many women had previously shied away from accepting such an offer and she wondered why. Was it because 'they thought socially it would look like they were flaunting or bragging or it wasn't a humble decision'?
Perry decided to do it, because: 'Ladies, there is a difference between being humble and working hard to see the fruits of your labor blossom, and your dreams realized... it's okay to be proud of hard-earned success and there is no shame in being a boss.'
Earlier in the series
Why chef Vikas Khanna thanks bullies