Ananya Patwardhan, who topped the ICSE class X examination this year secured 99.2 per cent.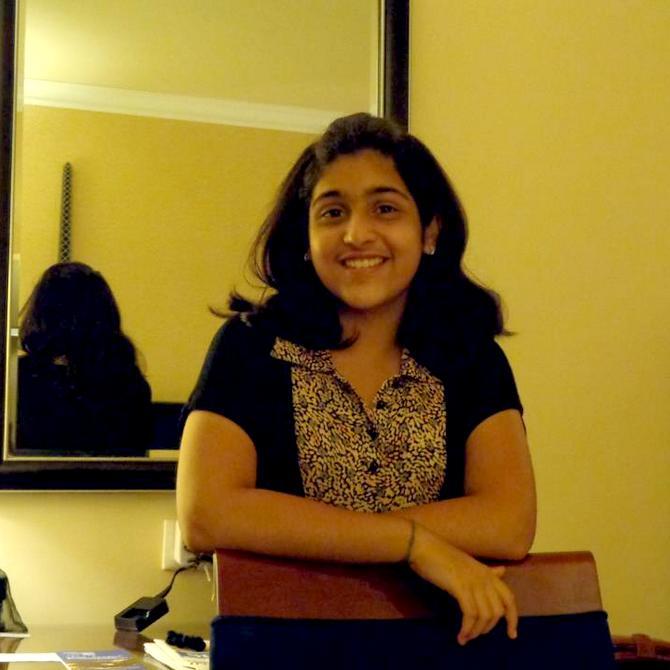 Ananya Patwardhan, one of the three students who topped ICSE Class X, aspires to be a lawyer and says the result, which was declared on May 18, came as a pleasant surprise.
Ananya, a student of the Chatranbhuj Narsee Memorial School in Vile Parle, a suburb in western Mumbai secured 99.2 per cent with a score of 596 out of 600 marks.
When asked what career she would like to pursue, she said, "I want to become a lawyer."
"I sang, acted in plays, participated in elocution competition. It was not only studies and more studies for me," she said, speaking about her preparations.
"I expected above 95 per cent, but didn't expect to be the national topper," Ananya said.
"It hasn't sunk in yet, but it is a wonderful feeling," she said.
Photograph: Ananya Patwardhan/Facebook
ALSO SEE
ICSE, ISC results declared; girls outshine boys