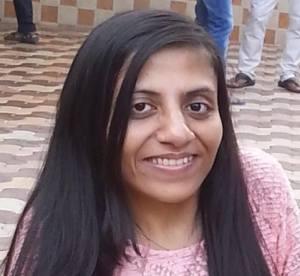 The topper of civil services examination has got about 53 per cent, thus showing the strict pattern of civil services examination conducted by the Union Public Service Commission for selecting country's top bureaucrats.
The Commission has made public the marks obtained by the successful candidates. The mark sheets of the candidates who qualified the civil services (main) examination and those who could not, have also been put in public domain.
The civil services examination is conducted annually in three stages -- preliminary, main and interview -- to select candidates for the elite Indian Administrative Service (IAS), Indian Foreign Service (IFS) and Indian Police Service (IPS), among others.
Ira Singhal, a physically handicapped Indian Revenue Service (Customs and Central Excise) officer from Delhi who topped the 2014 exam, got a total of 1,082 marks (53.43 per cent) out of a total of 2,025 -- comprising 1,750 of main and 275 of interview.
Second rank achiever Renu Raj, a doctor from Kerala, got 1,056 marks (52.14 per cent) and third-rank holder Nidhi Gupta got 1,025 marks (50.61 per cent), according to their marks sheet.
The results of the exam were declared by UPSC on July 4.
"The marks achieved by the successful candidates show the strict pattern of the examination while selecting country's top bureaucrats," a senior UPSC official said.
MUST READ:
The civil services preliminary examination was conducted on August 24 last year at 2,137 venues in 59 centres across the country. About 9.45 lakh candidates had applied for it but approximately 4.51 lakh appeared for the examination.
Of these, 16,933 were declared qualified for the main examination. The main examination was held in December last year and, out of the 16,933 candidates, 16,286 appeared for it, he said.
The result of civil services main examination was declared on March 13, this year. 3,308 candidates were declared qualified for the personality test or interview. Of these, 3,303 appeared for the personality test, which were held from April 27 to June 30, the official said.
A total number of 1,236 candidates, including 590 in General category, 354 belonging to Other Backward Class, 194 from Scheduled Caste and 98 from Scheduled Tribe, have been recommended for appointment to various central government services on the basis of the final results, he said.
Candidates can access details of their final marks at the Commission's portal -- www.upsc.gov.in.