Hafpor was diagnosed with Bell's Palsy in 2017. Interestingly, he holds three strongman titles and is first person to do so in a calendar year.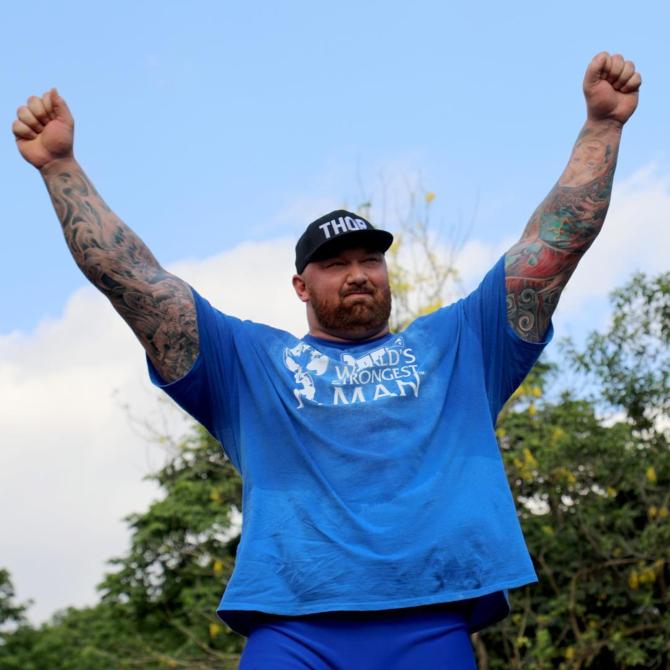 Photograph: Kind courtesy Hafpor Julius Bjornsson/Instagram
The actor who played Ser Gregor "The Mountain" Clegane in Game of Thrones has been named 2018's World's Strongest Man.
Actor Hafþor Júlíus Bjornsson won the annual contest held in Manila, Philippines between May 5 and 6 this year.
The winner took to social media to share his recent victory, writing, "THE WORLD'S STRONGEST MAN 2018! Want to thank all of my family, friends and fans for supporting me along the way."
His achievement
Earlier this year, he won the Arnold Strongman Classic and Europe's Strongest Man which makes him the only and first person to have won all three titles including World's Strongest Man in the same calendar year.
Hafpor first participated in the WSM contest in 2011. Although he made it to the top rounds, this is the first time he won it.
Fighting Bell's Palsy
He was diagnosed with Bell's Palsy, a type of facial paralysis in 2017.
Ahead of Europe's Strongest Man, the actor made the announcement on Instagram in a longish post.
'To all my dear strongman fans, I have a small announcement. Last Sunday I got very sick.
'On Tuesday morning I woke up and the right side of my face felt kind of numb. It got worse over the course of the day and then it got completely paralyzed. My friends insisted sending me to the ER to get things checked out as they were seriously worried I was having a stroke.
'I spent a good amount of time at the hospital as doctors ran some tests on me.
'Luckily I was informed there was nothing to worry about. That I have caught some virus called Bells Palsy which causes half of my face getting paralyzed.
'It can last from a week to a few months apparently. So please keep that in mind if you come to Europe's Strongest Man tomorrow and get pictures with me that I'm not in a bad mood I just can't really smile for pictures haha! Other than that I feel good and look forward to battling it out with the guys for the Title of Europe's Strongest Man 2017 and putting on a great show for all you guys!
Bring it on!' Hafpor wrote.
Now that he has fought it all and holds three strong titles to his credit, we can clearly say he's an inspiration to all his fans.