Lesser known facts about India's first female lawyer.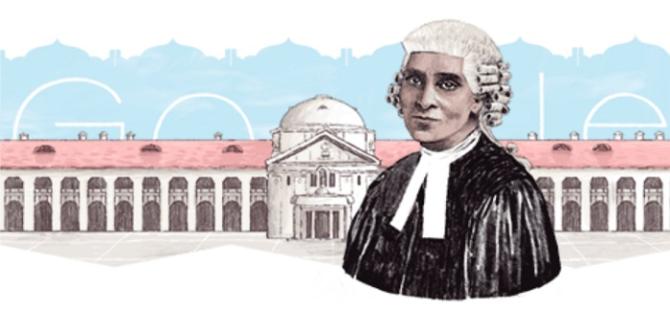 Today's Google Doodle by illustrator Jasjyot Singh Hans depicts Cornelia Sorabji in front of the Allahabad High Court, to which she was eventually admitted.

Google Doodles have been doing a fantastic job of introducing Indians to remarkable women whose achievements have been all but forgotten or who the masses never even knew to begin with.
In September, Google marked pathbreaking chemist Dr Asima Chatterjee's 100th birthday.
Last week, they did the same for the 132nd birthday of Anasuya Sarabhai, who pioneered the women's labour movement in India.
Today's Google Doodle celebrates the 151st birthday of Cornelia Sorabji, India's first female lawyer 'for breaking that first glass ceiling and for her persistence in the face of great adversity.'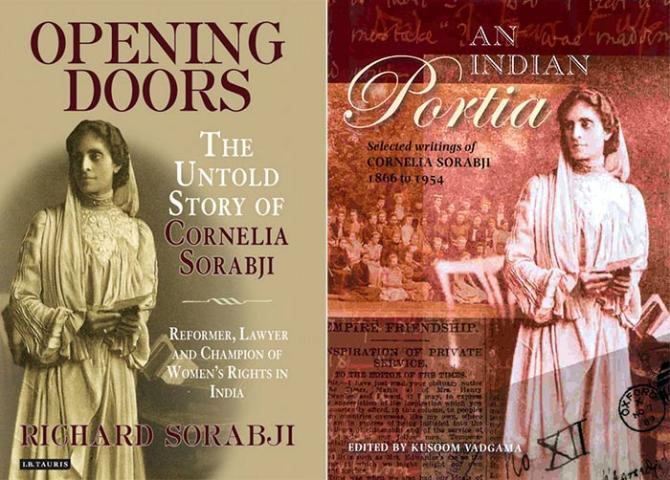 Sorabji was born near Nasik to Reverend Sorabji Karsedji and his wife Francina Ford,who had been adopted and raised by a British couple.
According to Sorabji, her father was a key figure in convincing Bombay University to admit women to their degree programs, while her mother helped establish several girls' schools.
Google notes, 'Sorabji was the first woman permitted to attend Bombay University, where she excelled. She then went on to become the first Indian woman to study law at Oxford University in 1892.'
Sorabji studied at Somerville College in Oxford, which now honours her with the Cornelia Sorabji Scholarship in Law.
However, in those days Oxford did not award degrees to women -- a rule that changed 30 years later -- and she was unable to practice law in England.
She returned to India in 1894. Not surprisingly, she was barred from practicing law in India too.
However, she wasn't deterred.
In their announcement about Sorabji's legacy, Google says, 'She eventually became legal advisor to the government for the purdahnashins -- veiled women forbidden by social custom from communicating with males from the outside world. When widowed, these women were often entitled to their husbands' estates, but their isolation prevented them from seeking legal help to enforce their rights (all lawyers being male).
'Sorabji tirelessly fought for the rights of the purdahnashins and even earned them the right to be trained in nursing, which gave them the opportunity to work outside their homes.'