Asharam Choudhary, 18 from Dewas, Madhya Pradesh battled the odds to crack the All India Institute of Medical Sciences entrance exam in his first attempt.
This is his story.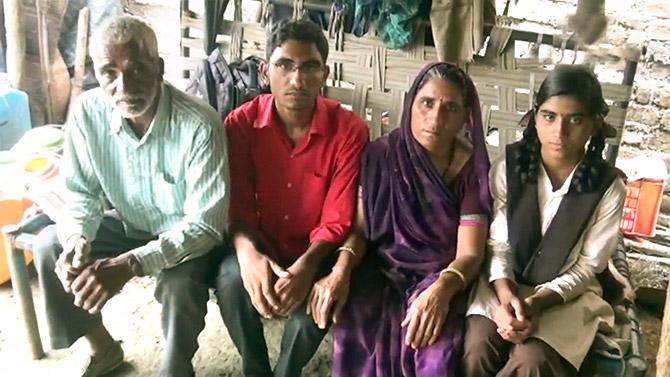 His house does not have electricity or a toilet and his father collects garbage to make ends meet.
The odds were always against 18-year-old Asharam Choudhary, but he battled all challenges and cleared the prestigious AIIMS entrance exam in the first attempt.
Choudhary, who hails from Dewas in Madhya Pradesh, left for Jodhpur today to pursue MBBS at AIIMS.
The teenager secured the 141st rank in the OBC category and 707 rank overall in the All India Institute of Medical Sciences entrance test held on May 27.
He cleared the National Eligibility-cum-Entrance Test (NEET), conducted on May 6, bagging the 803rd rank in the OBC category and 2,763 overall.
Just before boarding a bus for Jodhpur, he told PTI over the phone that the bus ticket was bought by Dewas district collector Shrikant Pandey and the administration had also sent a state government official to accompany him to Rajasthan.
"I am so happy that I cannot express myself. My next goal is to become a neurosurgeon. After MBBS, I want to do a Master of Surgery (MS) in Neurology," Choudhary said.
The teenager said that he does not want to go abroad for studies or settle there. "I want to return to my Vijayganj Mandi village and set up a hospital there so that no one is deprived of medical facilities," he said.
Recalling the hardships faced by him, Choudhary said, "I received my primary education at a government school. I completed my schooling in Dewas district. My house does not have an electricity connection or a toilet.
"My father is a ragpicker. He also did odd jobs to make ends meet. Now, he wants to open a small vegetable shop," he said.
His younger brother, Sitaram, is in Class XII and his sister, Narmada, in Class IX.
Choudhary's story of travails and triumphs has a hero -- Durga Shanker Kumawat, a doctor in his village, who inspired him to dream big.
He said Kumawat patted him on the back when he got 93 per cent marks in the Class X final exams and asked him to work hard to become a doctor.
"His pep talk and guidance helped me a lot," Choudhary said.
Congress president Rahul Gandhi and Madhya Pradesh chief minister Shivraj Singh Chouhan lauded Choudhary for the feat.
"I congratulate you on clearing All India Institute of Medical Sciences (AIIMS) entrance test in your first attempt and getting selected at Jodhpur. You remind me of Mahatma Gandhi who used to say, 'strength does not come from physical capacity, it comes from the indomitable will'," Gandhi wrote in a letter to Choudhary.
On behalf of Chouhan, collector Pandey invited Choudhary to his office yesterday and handed him a cheque of Rs 25,000 as initial help.
Pandey assured the teenager that the state government would bear the expenses of his medical education.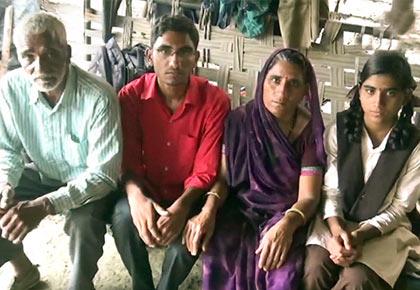 WATCH: Asharam Choudhary talks about how he made his dreams come true.
Video: Kind courtesy ANI