Diagnosed with chronic fatigue in 2011, this former Australian pole vaulter didn't let poor health dictate the way she lived.
Six months after she returned home from India, where she represented Australia in the women pole vault at the 2010 Common Wealth Games, Amanda Bisk knew something wasn't right.
She was to start preparations for the forthcoming London Olympics, but once the training started, she struggled to catch up.
During the day, she would feel drained and woke up in the mornings feeling like she hadn't slept all night.
After months of diagnostics, Amanda was informed that she was suffering from chronic fatigue.
She had to cut short of her Olympic dreams and had to give her body a chance to recover.
In 2012 she embraced yoga and started taking baby steps to improve her health and fitness.
Today she is inspiring people all over the world to follow their fitness dreams without getting to a point of burnout.
Take a look at some of her stunning yoga pics which will inspire you to give your workouts another chance. Get inspired!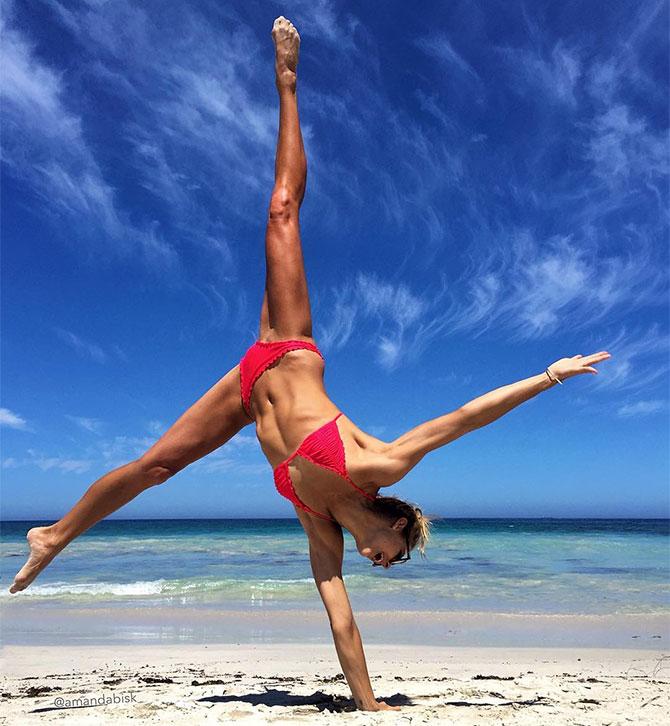 Strong is the new sexy! You will usually catch her sweating it out at Bondi beach. Looking at her Instagram pics we're inspired to try a bit of beach yoga ourselves.
All photographs: Courtesy @amandabisk/Instagram
An exercise physiologist, athletics coach and yoga teacher, she is an inspiring teacher to follow.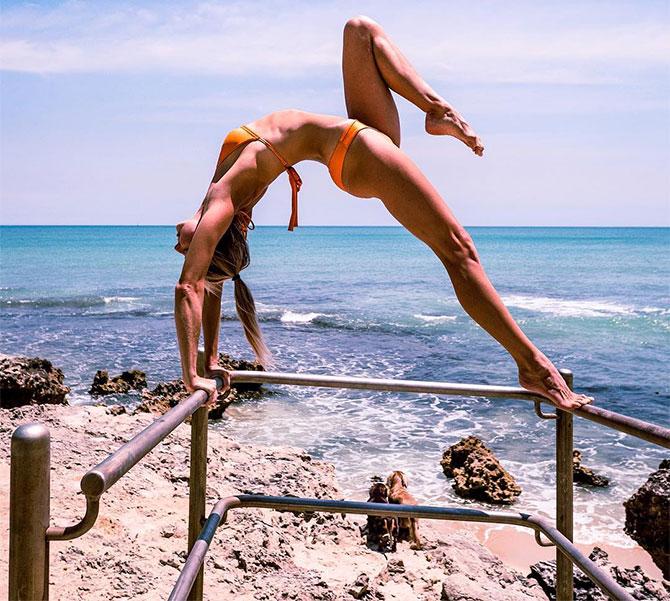 In her Instagram captions, Amanda includes the music she listens to while doing yoga. If not the pics, she hopes that the music would inspires you to get up and move.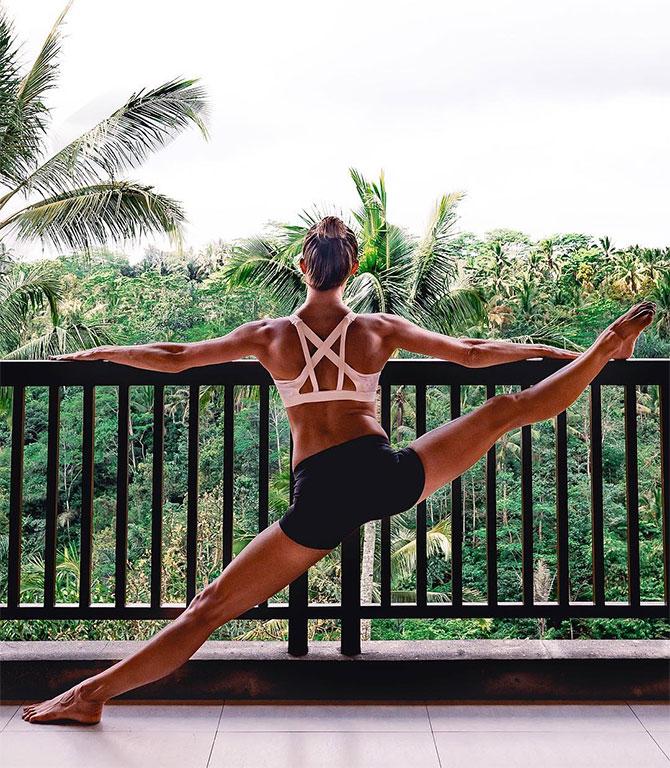 She loves to stretch and doesn't really need a location or excuse to break into a yoga pose.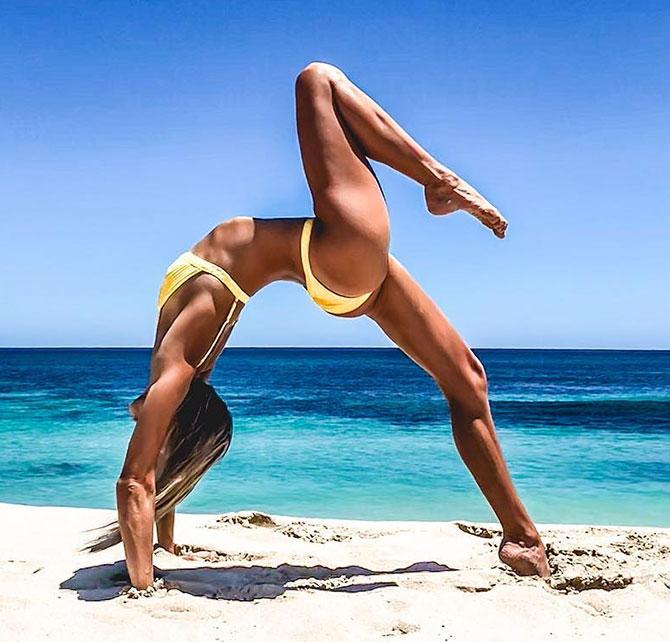 That's what her weekend beach bend looks like!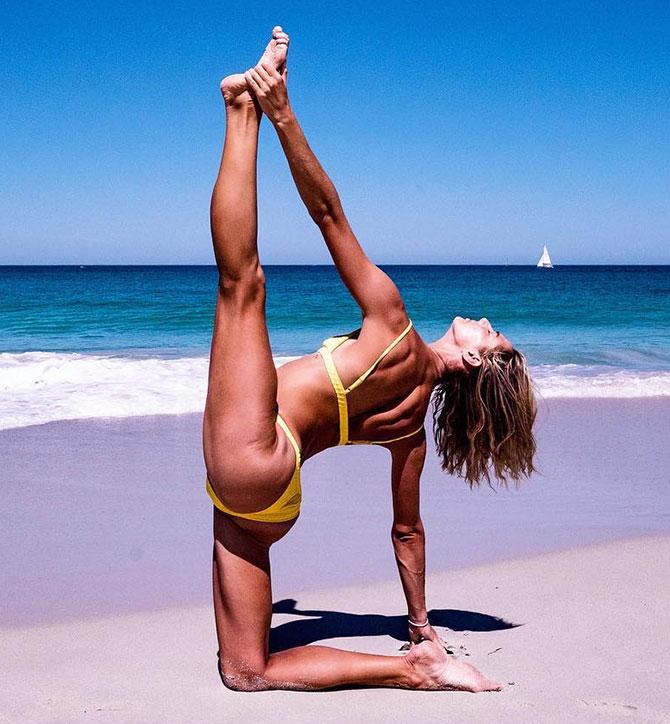 Still need an excuse to exercise after seeing these pics?