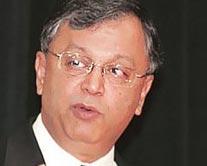 An Indian scholar has been awarded the USD 500,000 WISE prize for innovation in the field of education, for his relentless work of providing low cost education to children in Mumbai slums.

Madhav Chavan, a former Chemistry lecturer was awarded at the fourth World Innovation Summit for Education (WISE) in the Qatari capital Doha, before more than 1,200 innovators from over 100 countries, including figures from the worlds of social enterprise, business, government, media and education.

"Some 25 years ago I saw that new thinking was needed to improve the lives of the millions of underprivileged in my country. Many individuals and organisations have contributed to what has been achieved, and I share this tribute with them," Chavan said.

After completing a PhD in the USA, Chavan returned to India in 1986 to teach Chemistry at the University of Mumbai.

He was struck by the plight of the city's poor, and he applied his scientific training to create a solution of beautiful simplicity.

Leveraging the power of collaboration, he joined forces with UNICEF and the city government to ensure "every child in school and learning well".

"Madhav Chavan serves as an inspiration to all of us. His story combines the passion of a social entrepreneur with the patience and method of a scientist," WISE Chairman, Abdulla bin Ali Al-Thani said.

"Madhav Chavan has brought light into the lives of many millions of people and I congratulate him on his remarkable achievement," said Al-Thani.

Using his passion for social justice as a catalyst, Chavan launched a mission to create large-scale impact at low cost.

Over the years, he developed an innovative system for providing lessons for large numbers of people at low cost.

The reaction produced by combining the primary elements of government infrastructure, corporate resources and citizen volunteerism had striking results in bringing literacy to Mumbai's slum children.

His formula easily passed the scientific tests of scalability and replicability and spread rapidly across the country.

Today the mission has expanded to 17 of India's 28 states and Pratham, the NGO of which Chavan is co-founder and CEO, is the largest non-governmental provider of basic literacy and numeracy for underprivileged children in India.

WISE is world's first major prize in education and the Laureate receives an award of USD 500,000 and a specially minted gold medal.