At 18, Kaliegh Garris' talent and humility will floor you.
Kaliegh Garris won a lot of praise when she was recently crowned Miss Teen USA 2019.
The 18 year old from Connecticut, USA is the 37th winner of the title. Garris beat 51 contestants from 50 states in the country to win the crown this year.
'I am so honored and blessed to announce I am your 2019 Miss. Connecticut Teen USA! I don't even know how to thank all of those that got me to where I am today,' she wrote on Instagram soon after winning the title.
Here are some interesting details about Garris' life that will inspire you too.
All photographs: Kaliegh Garris/Instagram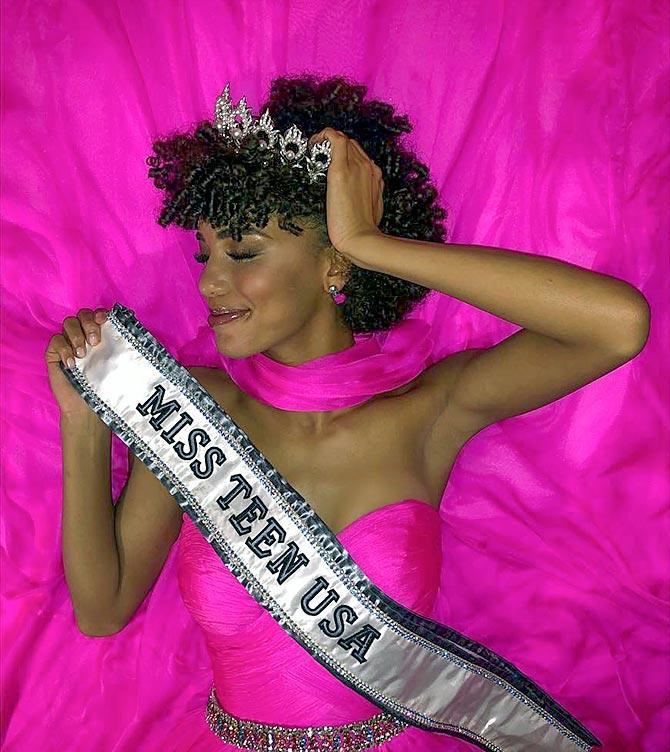 Kaliegh Garris was seven when she first dreamed about the pageant. Since then, she has worked hard to make herself worthy of the competition.
So when her name was called, she couldn't believe she had finally done it.
Not too long ago, Garris had secured a place in everyone's hearts when she wrote out a Thank You post to all the people who had helped her get so far.
'Without those who went fundraiser and those who donated school supplies, plastic bottles, and other items my journey to California would not be the same. Ever since I was seven I've been waiting to get to this point and it has been a dream,' she'd posted.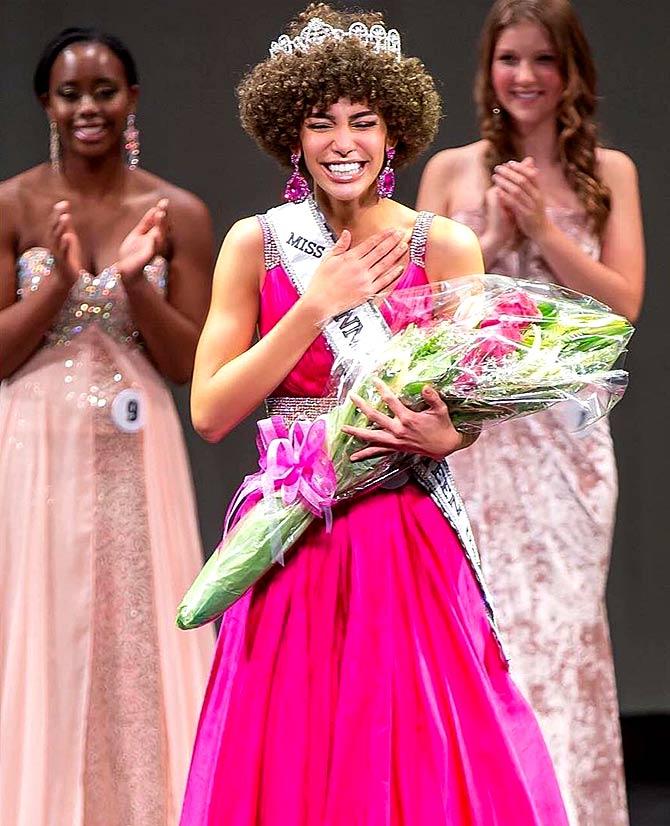 Beneath her cheerful exterior is a story of struggle that keeps her going.
Garris's elder sister suffers from multiple disabilities, which inspired her to found We Are People 1st, an organisation that assists people with disabilities.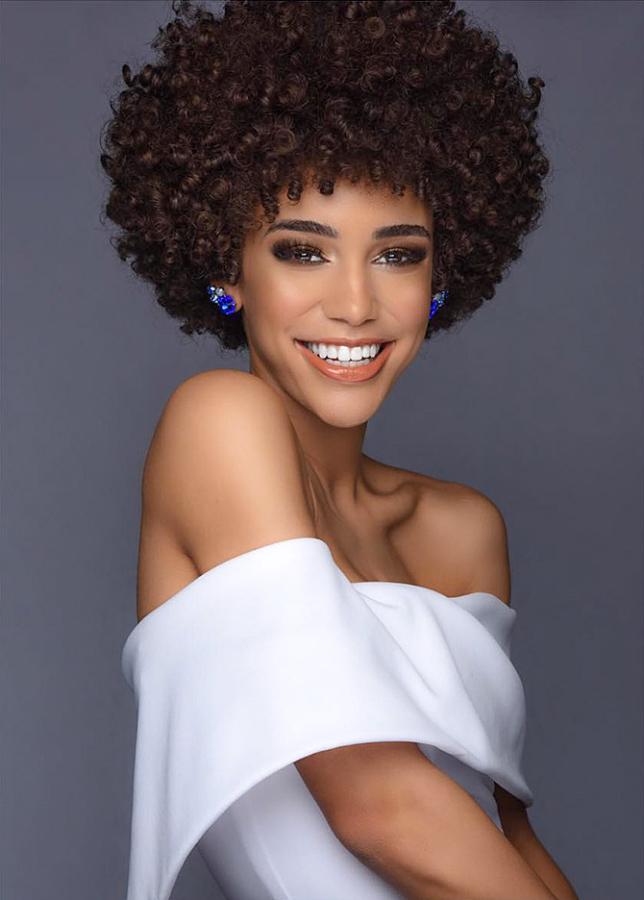 Throughout the competition, her natural Afro-textured hair was the talk of the country.
Unlike most models and beauty queens who go to extreme lengths to look beautiful and perfect, Garris let her natural features add to her confidence.
'I know what I look like with straight hair, with extensions, and with my curly hair, and I feel more confident and comfortable with my natural hair,' she revealed in an interview.
'I wouldn't change my hairstyle for the world,' she added.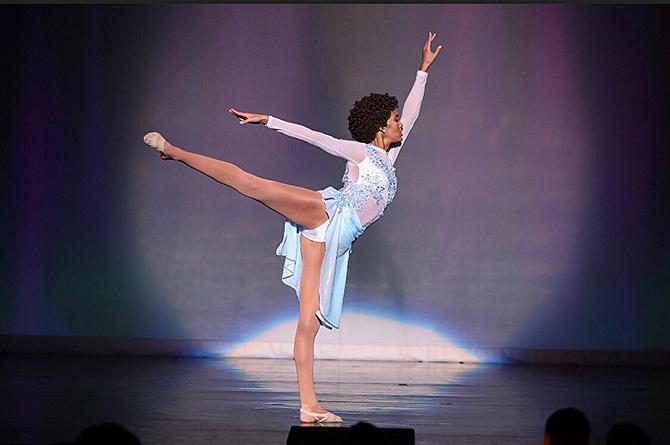 Garris is still in college and studying theatre at ACES Education Center for the Arts.
The fit and flexible youngster is trained in contemporary, jazz, pointe, hip hop, and tap dance forms.
Her dance performances were the highlight of the competition.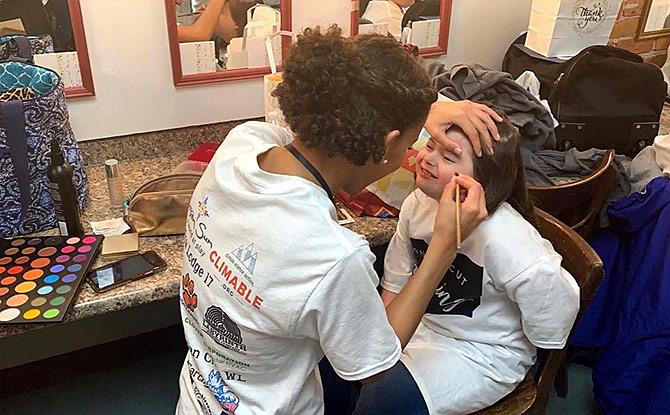 When she is not studying, dancing or helping people with disabilities, she works as a hiking tour guide.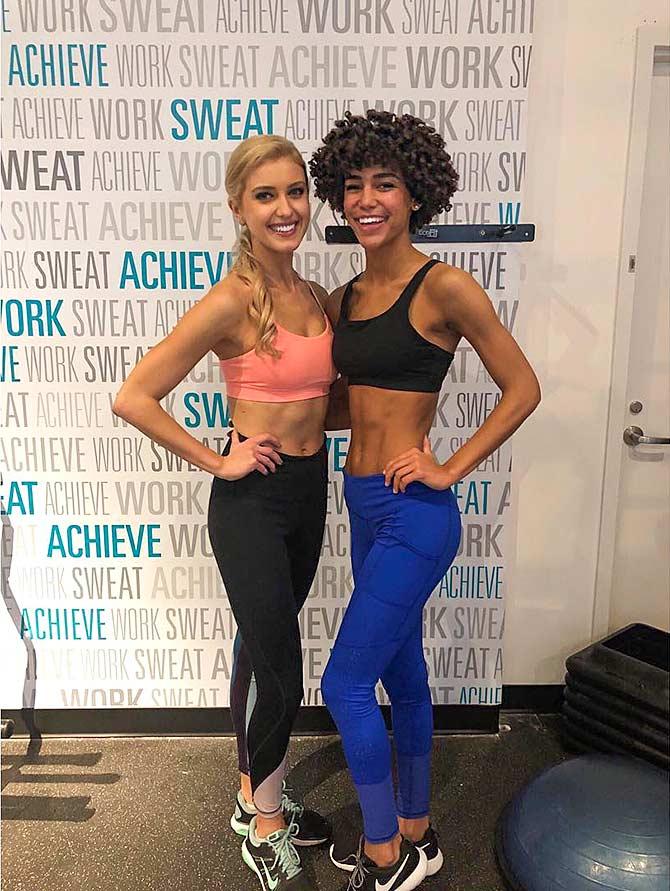 Her fabulous body is the result of her hard work. There is no success without sweat!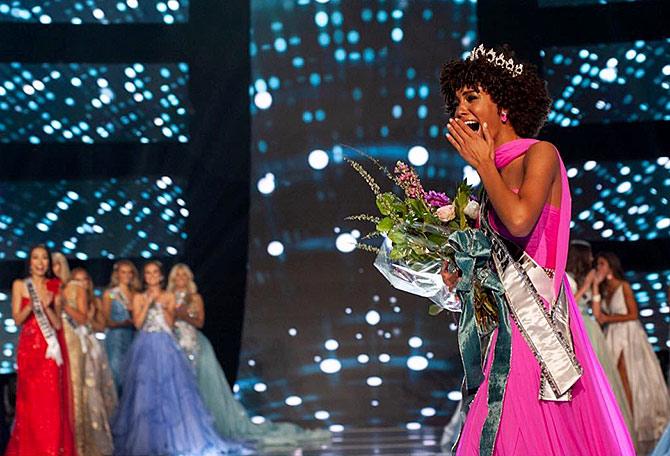 But beyond everything, her humility and confidence will make you love her more.
'To all of my friends and family that have showed me so much love and support, I will never forget your kind words and how each one of you individually have gave me something that I can use as a tool to help me grow more and more each day. My fellow contestants are unbelievable beautiful and intelligent young ladies,' she wrote in a long post expressing her gratitude.
'I promise I will make you all proud and will represent this tittle with poise, beauty, and most importantly confidence,' she said.
Garris intends to study nursing specialising in trauma care in the future.