Ankit Kawatra, 25, will be honoured by Queen Elizabeth II at Buckingham Palace on June 29.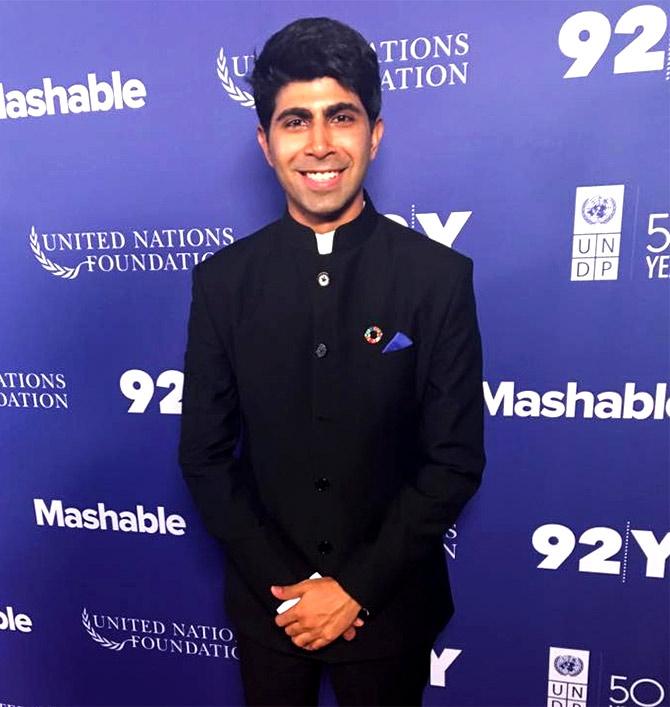 Delhi-based Ankit Kawatra was 22 when he quit his corporate job and started a campaign against food wastage.
Through his not-for-profit organisation Feeding India, started in 2014, Ankit and his team of 4,500 volunteers in 43 cities in India are serving 8 million meals to the needy by rescuing excess food.
In 2016, he was one of the 17 young world leaders selected by the United Nations as part of the UN's 2030 Agenda for Sustainable Development. He represented India at the global summit sharing his views on how to fight poverty and hunger.
Click here to read his fascinating journey: The 24 year old who wants to feed India
Acknowledging his efforts at fighting hunger and transforming lives, he will be awarded by Her Majesty Queen Elizabeth II, at a ceremony to be held in the Buckingham Palace on June 29.
Ankit is among the 60 exceptional young people who will receive the Queen's Young Leader Award this year.
"The great honour of being selected as a Queen's Young Leader will help me, along with the entire Feeding India community, convey our vision to end hunger and stop food wastage across India and the world."
"This award is not for me but for each and every individual who has taken time out from their daily lives to donate a meal to a person in need."
"I want to thank all Feeding India volunteers, supporters for believing in zero hunger and sticking with me through thick and thin. The journey has only begun," Ankit expressed.
The awards have been established by The Queen Elizabeth Jubilee Trust, the Royal Commonwealth Society and Comic Relief to mark the Queen's 60 years on the throne and six decades of service to Commonwealth nations.
It is designed to 'discover, celebrate and support 60 exceptional young people from across the Commonwealth, aged 18 to 29, who are taking the lead in making a lasting difference in their communities and using their skills to transform the lives of others.'
"We recognise not only what these amazing young people have achieved, but also their potential in changing people's lives for the better in the countries and communities in which they live," said Astrid Bonfield, chief executive of the Queen Elizabeth Diamond Jubilee Trust.
Ankit who has left for the UK, will stay at the prestigious University of Cambridge for the first few days of his visit. He will also travel to London to network with some of the world's leading business heads and philanthropists.
"Through the 10-day residential week, I want to highlight the importance of solving hunger and encourage people to take action towards the 725 million people around the world who do not even have basic food and nutrition. Undernourished people fight hard to get three meals a day and cannot fight for themselves, let alone fight for their human rights," Ankit added.
Earlier this year, he made it to Forbes 30 under 30; the title will be presented in Philippines in July 2017.
Lead image: Kind courtesy Ankit Kawatra