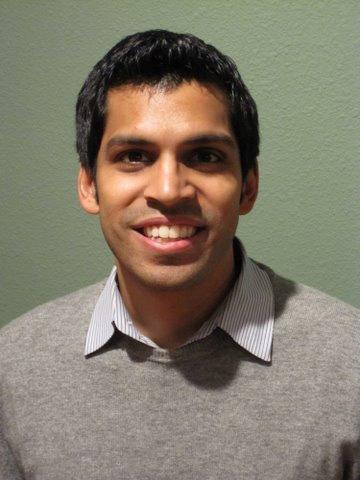 Meet Dr Aaron K Chatterji whose academic research, policy work and public service has been recognised by the international nonprofit organisation.

Dr Aaron K 'Ronnie' Chatterji, currently serving as a senior economist at the White House Council of Economic Advisers where he focuses on entrepreneurship, small business and innovation policy, has received the Aspen Institute's Rising Star Award.

Chatterji, on leave from Duke University's Fuqua School of Business where he is associate professor, strategy, told India Abroad, "I am honored to receive this award from the Aspen Institute, which is known for their commitment to identifying and supporting emerging leaders from across the country.

My academic research, policy work and public service have all been directed at the intersection of business and society, a mission that Aspen embodies in its initiatives and events.

As I continue my work in this area, I hope to generate new knowledge and apply these insights in the service of the broader public good."

At Duke, his work investigates some of the most important forces shaping the global economy and society -- entrepreneurship, innovation, and the expanding social mission of business.

He is especially interested in the fluid boundaries between government and business, and how public policies interact with the activities of responsible companies, social entrepreneurs, and creative customers.

Chatterji has also been an adviser for Duke's Program for Entrepreneurs and Duke Engage; a board member for Durham Community in Schools; an entrepreneurship teacher at a Durham public high school; and a fellow at the Center for American Progress.

He has appeared before Congress, testifying as an expert witness at the House Committee on Small Business and the Department of State.
A few years ago, when he had started at Duke as an assistant professor, he received an inaugural Junior Faculty Fellowship from the Kauffman Foundation worth $50,000 in recognition of his work in entrepreneurial research.

Chatterji holds a PhD from the Haas School of Business at the University of California at Berkeley, and is also an alumnus of the Washington Leadership Program, established by the late founder and publisher of India Abroad, Gopal Raju, where Indian-American college students were awarded scholarship to serve as interns in Congress.