While we sensitise our children about good touch and bad touch and tell them to watch for signals outside the house, how can one prepare them for keeping a watch for the same at home? asks Aarti David.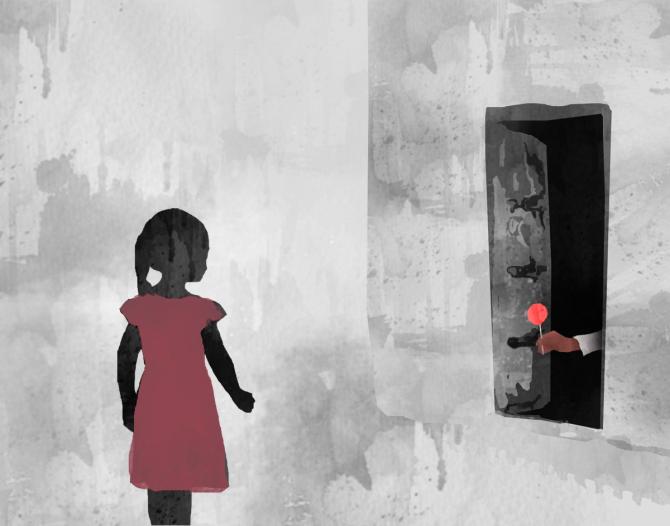 We read about so many young kids being lured out of their homes by people known to them, friends, sometimes even family members and being sexually abused and exploited.
In most cases, the perpetrator is known to the family of the child or turns out to be a family member itself. An uncle, a cousin, an aunt, father, mother.
One does begin to wonder what kind of a world we are living in. Is there any place that is safe anymore?
We always tell our children that home is the safest place for them. What happens when it is the home that becomes the place where they find themselves most exposed.
Almost every other day, the newspaper carries a story of a young child being sexually abused by someone.
In many instances, the victims are threatened with dire consequences and made to stay quiet.
While at other times they are so afraid to open up and share their ordeal, for fear of retribution or even confused at what they have suffered and fear that no one would believe them should they reach out to anyone, that they choose to stay quiet.
There is no respite from their situation as the offender continues to assault them with even more brazenly. All this because of societal pressure and stigma.
There are a few instances where the victim or someone close to the victim has complained about the offender and appealed for justice.
There was a case which got a lot of coverage as a daughter testified against her father who assaulted her best friend.
There was another case where a granddaughter was assaulted by her grandfather and impregnated at the age of 12. Her mother spoke up against the father-in law-to get her daughter justice.
But such cases where the offender gets booked are few and far between. In most situations, the family tries to thwart the voice of the victim or the victim's family is defenceless against a powerful or influential offender.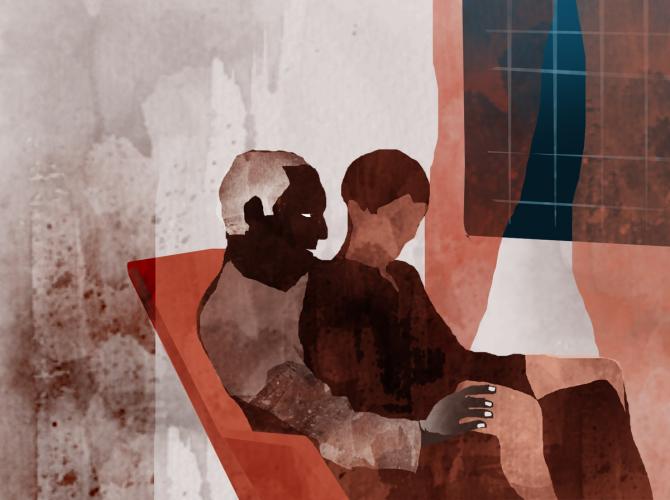 Pinki Virani's book Bitter Chocolate: Child Sexual Abuse in India is as relevant today as it would have been when it was published in 2000.
The author travelled extensively to record the testimony of police, doctors, child psychologists and mental health professionals, social workers, lawyers and the victims themselves.
The book has personal accounts of the victims and provides damning disclosures about men, and some women, in middle and upper-class families who sexually abuse their children, then silence them into submission.
Based on studies, reports and investigation, this book revealed that a minimum of 20% of girls and boys under the age of 16 are sexually abused; half of them in their own homes, by adults who have the child's trust. Thus, bringing to light and exposing the brutal truth of our society.
Bitter Chocolate roused a collective conscience on this crime upon children and assisted in the law protecting them from sexual abuse (POCSO-The Protection of Children from Sexual Offences Act, 2012)
We are well aware that our systems are not friendly for survivors who are often forced to recount instances of assault.
The protectors often blame the victim or let the offender escape for lack of evidence. Many times, the victims are even forced to reconcile with the offender and in some extreme cases even an alliance is suggested.
Not only this, the victim is often blamed or even shamed for something that isn't their fault to begin with.
There is no therapeutic support or counselling given to the survivor who is expected to fend for themselves after having experienced such trauma.
A few years ago, Imtiaz Ali's film Highway highlighted the issue of child sexual abuse in some detail.
Here the main protagonist belonged to the upper section of society and was vulnerable at the hands of an uncle and while she complained about this to her mother, she was hushed into silence each time she brought it up.
This eventually led to her nervous breakdown of sorts when she spoke out against the same in the presence of her whole family in the offender's presence.
The whole family continued to be in denial and apologised to the uncle and asked her to do the same instead of being supportive of her. Which is a sad reminder of how the survivor is often shamed and blamed for what they may have undergone.
There is a serious need to have stricter laws against perpetrators of child sexual abuse. A serious need for child-friendly processes to handle the survivor and carefully deal with the matter.
To ensure that the victim is not made to relive the whole experience all over again and if the need so arises, it is done in a comfortable environment in the presence of a counsellor and in a child protection court.
While we sensitise our children about good touch and bad touch and tell them to watch for signals outside the house, how can one prepare them for keeping a watch for the same at home?
Feature Presentation: Ashish Narsale/Rediff.com