If you have a Parsi friend, they say, don't ever let her or him go... because you won't find someone so amazing.
Anita Aikara gives you 9 reasons why a 'Bawa' -- as Parsis are affectionately known in Mumbai -- friend is a must in your life!
1. Awesome food each time you visit

IMAGE: Left: Custard. Right: Patra Ni Macchhi. Photographs: Anita Aikara/Rediff.com
Visit a Parsi home and you're bound to hear this: "Jamwa chalo ni dikhra!", the friendly call to have lunch.
No one in their senses would turn down such an invite to eat the most amazing food served in a Parsi home.
Bhendi Per Edu... Akhuri... Sali Marghi... Chicken Farcha... Mutton/Chicken Cutlets... Chicken Pulav Dal... Chicken Curry Rice... Patra Ni Macchhi... Prawns Saas... Chicken/Mutton Dhansak... Lagan Nu Custard... Doodhi Nu Halwa... Salli Boti... Bread Pudding... Fruit Rumble Cup...
Oh! Not to forget the khari biscuits they love to have with chai.
2. Invites to Parsi weddings
You can dance to a live band, bump into cute Parsi aunties who will talk to you in their adorable accents and enjoy lip-smacking Parsi delicacies like Lagan Nu Bhonu.
And, hey, you may just meet a dishy Parsi guy or lass at the wedding who will knock you off your feet.
3. Savour their classy homes
Part of the Parsi charm is their cute homes in Parsi colonies with wide roads, outlined with tall trees and gardens.
Parsis have such excellent taste when it comes to designing their homes. Even simple Parsi homes look so elegant.
From the interiors to the furniture, everything is a standout... white lace curtains, antique furniture with beautiful, embroidered table cloth etc etc.
4. Great stories from typically adorable parents
Photograph: A scene from Shirin Farhad Ki Toh Nikal Padi, featuring Farah Khan and Boman Irani.
You can never met a boring Parsi.
The parents are extremely friendly and will talk to you like they've known you for ages.
Even their abuses sound so cute.
Ever heard a Parsi uncle fighting with a neighbour for throwing kachra out of the window, saying 'Aree useless gadhera, aaiyaa su kachra phekeche?'
5. Listen to their fab music collection
Parsis love their music -- they dig vinyl records, not these new fangled CDs-VDs -- and possess a huge collection with everything from Mohammed Rafi to Queen.
And the music is impeccably catalogued with the music system, even if was manufactured in the 1960s, in immaculate condition.
6. A ride on their scooter with a side-car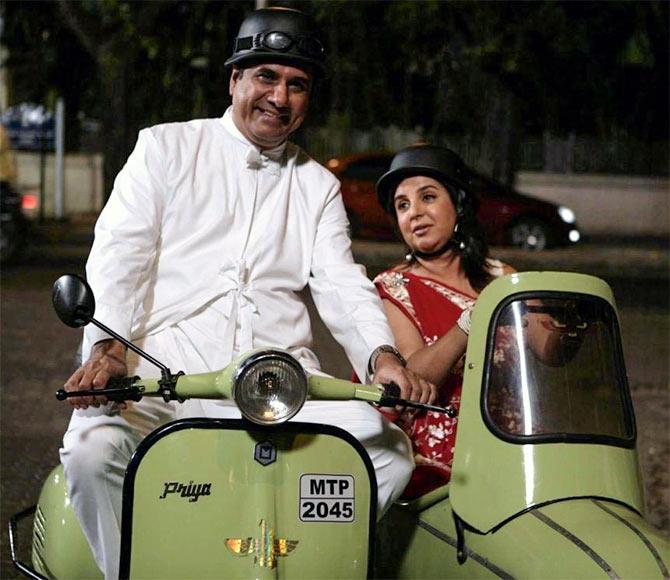 Photograph: Another scene from Shirin Farhad Ki Toh Nikal Padi.
Or you could take a drive in their extremely well-maintained car.
Parsis have an unending love affair with their cars. Why, you could write a book on Parsis and the Art of Automobile Maintenance.
The cars are their 'babies' and they spend weekends tinkering under the bonnet.
Little wonder then that 'Parsi owner' cited for second hand cars hikes up the price instantly.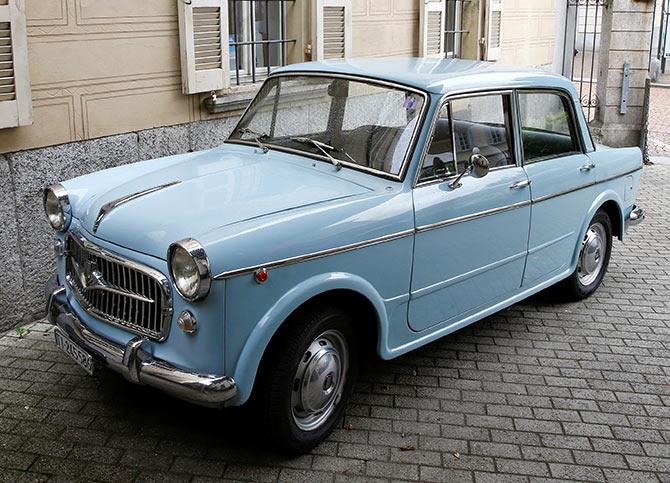 Photograph: Arnd Wiegmann/Reuters
7. You won't need money when Parsi friends are around
They are both affluent and generous folk.
8. Always open to have a drink
And they won't shy away from offering you a 1969 claret from their parents' well-stocked bar.
9. Oh, how they love the good things in life!
Photograph: Gary Merrin/Keystone/Getty Images
Whether it is apro Freddy dikro (known to the rest of the universe as Freddie Mercury) or Pyotr Ilyich Tchaikovsky, Parsis love their art, culture and music.
Parsis are awesome folk! If you don't have a Parsi friend yet, we suggest you find one. Soon.