You must visit these places to experience their rich and vibrant culture.
Zillion factors draw tourists to a place, and one among them is its culture.
In a recently released list of go-to destinations, National Geographic Traveler has revealed the top 7 culturally rich destinations to visit in 2017.
Take a look!
1. Malta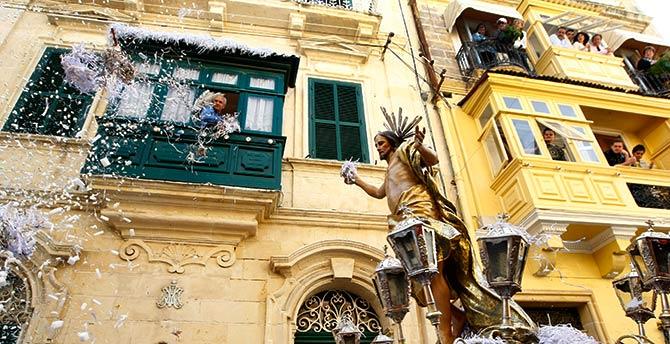 IMAGE:

Worshippers shower a statue of the Risen Christ with confetti during an Easter Sunday procession in Cospicua, Malta.

The predominant religion out here is Roman Catholicism.

Photograph:

Darrin Zammit Lupi/Reuters
If you're wondering why you should visit this tiny island nation in the Mediterranean sea, read on...
It's the land of the Knights of Malta and home to three world heritage sites.
There's more! Much of Season One of Game of Thrones was filmed here!
Remember the limestone archway of the Azure Window in Gozo, Malta, which served as the backdrop for the Daenerys and Khal Drogo wedding?
As Malta holds on to its history and heritage, it is also on the brink of a reboot. Which means that this is the best time to visit Malta to experience both the old and the new.
Best time to visit Malta: April to May and September to October
2. Papua New Guinea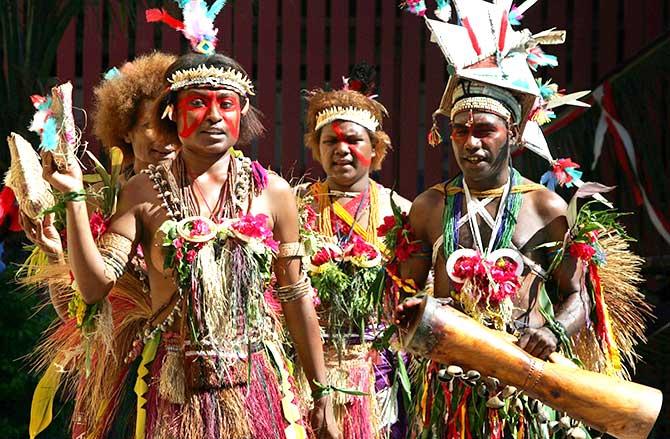 IMAGE:

Papua New Guinea dancers and a drummer. This island i

s home to several tribes, many of which have absolutely no contact with the outside world.

Photograph: David Gray/Reuters
Located in the South Pacific north of Australia, Papua New Guinea feels like a lost, isolated island.
The rest of the world has progressed, but life here seems to go on as it has for centuries. Nothing much has changed.
Its untamed rain forests, tree kangaroos, vibrant coral reefs and volcanic fjords are some reasons why Papua New Guinea is a place you must visit once in a lifetime.
Some more trivia -- it has 600 islands -- all of which are worth going to if you can!
Best time to visit Papua New Guinea: June to early November, December to March (for surfers) and May to October (for hikers)
3. Chengdu, China
IMAGE:

A tourist boat rows past a group of lanterns, featuring the Yellow Crane Tower at Chengdu. While the lantern festival is held throughout China, the most popular celebrations take place at Chengdu.



Photograph: Darley Shen/Reuters
If you love living in the fast-lane, then this river town is meant for you!
Did you know Chengdu is popularly known as the Ccradle of Sichuan cuisine?
Let's start by naming some of its legendary, mouth-watering treats like kung pao chicken, twice-cooked pork (drool), tea-smoked duck, hotpot, etc.
If you have made up your mind to visit Chengdu just for its gastronomical adventures, then we will give you some more food for thought.
Chengdu has some authentic, untouched tea houses worth visiting.
It is most popular for its panda breeding research centre. You never know, you might just bump into Po, the Dragon Warrior from Kung Fu Panda there!
Best time to visit Chengdu: September to October
4. Canton Uri, Switzerland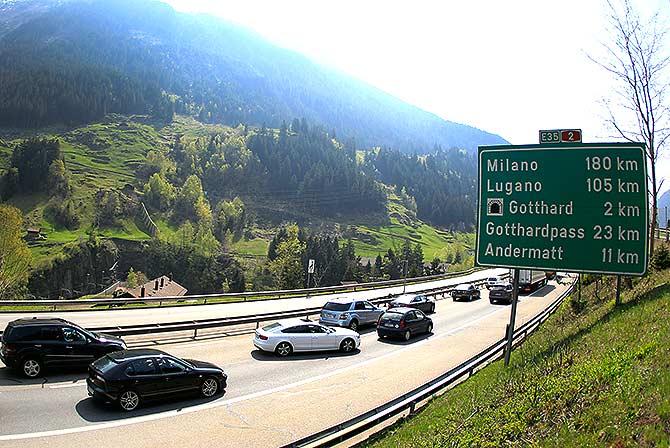 IMAGE: Cars heading towards

St Gotthard tunnel, the world's third longest road tunnel, in the Canton of Uri. It is one of the most important passes through the Alps.



Photograph:

Romina Amato/Reuters
No! You will be sadly mistaken to think of Canton Uri as just another place in Switzerland.
Well, it does have an Alpine touch with its snowcapped peaks and wild meadows.
But it also has glacial lakes, the Gotthard Pass (for travellers who yearn for an adrenaline rush), and the new Gotthard base tunnel, a 35 mile long tunnel which took 17 years to build.
Best time to visit Canton Uri: Year-round
5. Guadeloupe Islands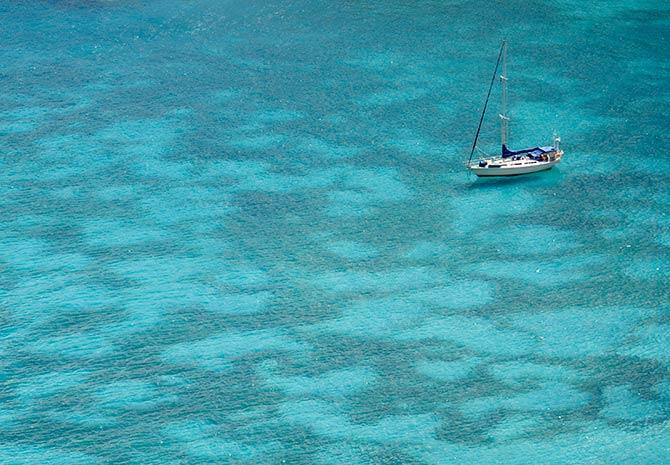 IMAGE:

A yacht is moored up in Les Saintes Islands in the French overseas territory of Guadeloupe, known for its crystal clear waters and fascinating marine life.



Photograph:

Charles Platiau/Reuters
Dipped in culture, Guadeloupe Islands in the Caribbean has Afro-Indian, Afro-French and Afro-Caribbean roots.
Did you know that five islands make up the Guadeloupe archipelago? Running away from crowds and the hustle-bustle of the city? You will be glad to know that it is home to just 4,00,000 people! :)
Two of its largest islands are connected by a short bridge. The locals know it as 'the place of beautiful waters'.
Once here you'll get lessons on how Africa slave trade has changed this five-island archipelago's culture.
Best time to visit Guadeloupe Islands: December to May
6. Georgia, USA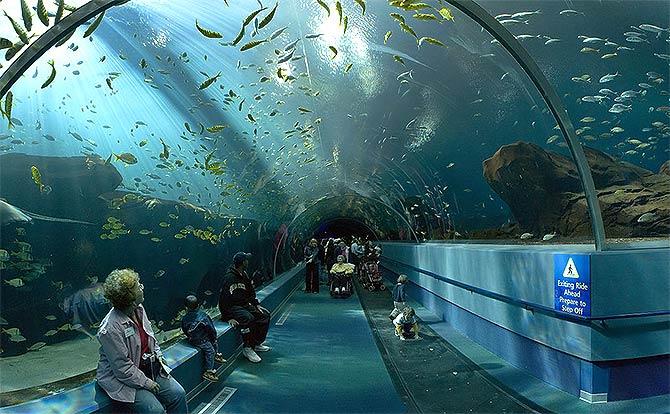 IMAGE: The

Ocean Voyager exhibit tunnel at Atlanta's Georgia Aquarium, the largest aquarium in the Western Hemisphere.



Photograph: Kind Courtesy Diliff/Wikimedia Commons
This is the place for music lovers, with old sweet tunes being played in theaters and cozy cafes.
Throughout the year, Georgia has around 75 music festivals and it is home to more than 1,000 live music venues.
It has a rich history to boast of; it is here that you can experience first-hand the places that shaped some of the most important events in the US history like the Civil War and Civil Rights Movement.
You will never be short of interesting stories, experiences when in Georgia. Sweet Home Alabama was filmed here -- remember the scene when Melania returns home to meet her parents and finds her father is reenacting a scene from the Civil War?
Also the Carmichael Plantation, which Melanie tells the reporter is her childhood home, is the Oak Hill Berry Museum, an historic landmark in Georgia! Exciting no?
Best time to visit Georgia: Year-round
7. Cradle of Humankind, South Africa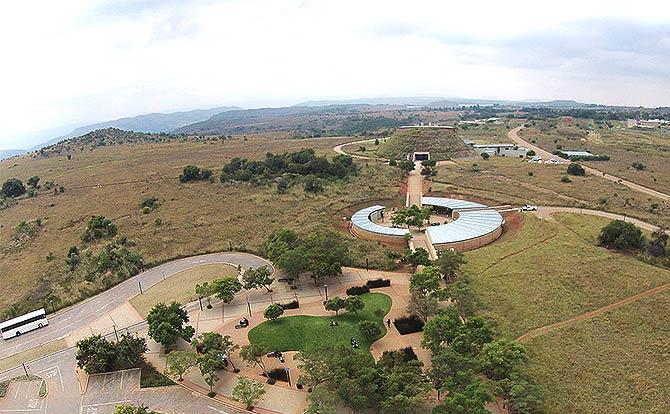 IMAGE: A top shot of the Cradle of Humankind in South Africa. It's here that you can understand better South Africa's gold rush, one of the most significant events in its history.

Photograph: Kind Courtesy South African Tourism/Wikimedia Commons
This world heritage site is also known as the 'birthplace of humanity'.
You may ask why? Well, very recently researchers have stumbled upon an ancient species which is believed to be one of the earliest members of our genus! Fascinating no?
Did you know that hidden beneath its surface are over 200 caves.
The Cradle of Humankind is located an hour away from Johannesburg and is a sprawling 180 sq mile boneyard that gives you plenty of insight on human evolution.
You can also go on a guided tour of the world-famous Sterkfontein Caves, which is the site of the longest-running archaeological excavation.
Best time to visit the Cradle of Humanity: Year-round