Sleep deprivation and lethargy can have surprisingly devastating results in the production of antibodies in the body, which then makes you vulnerable to various diseases, says nutritionist Honey Thaker.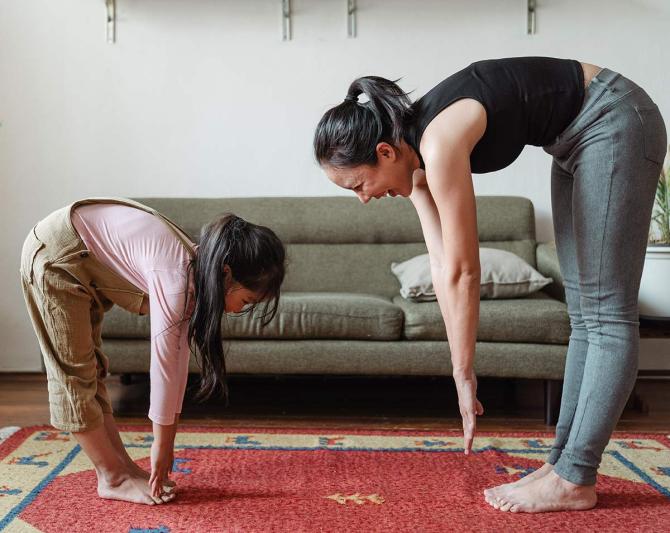 With the cool breeze and a sense of coziness, winters also bring diseases and health problems.
So, to help you enjoy your winter, here are 10 tips to improve your immunity and stay healthy, naturally.
1. Balanced diet is the key
Maintaining a healthy diet and eating nutritious foods has to be at the top of your list if you wish to boost your immunity and strengthen your immune functions.
Focus on eating a healthy balanced diet, and include all components of foods in your meals like fruits, vegetables, nuts, seeds, sprouts, etc.
Eat fresh, regional, and seasonal produce as much as you can.
2. Add herbs and spices to your diet
In Ayurveda and other ancient medicinal practices, natural herbs and spices play an important role in preventing and curing diseases.
They are known to have antibacterial, antioxidant, anti-inflammatory and antiseptic healing properties, that provide protection from pathogens.
Adding them to your food will not only make the dish taste great, but will also help you improve your health
3. Rest well
Allowing your body to rest well is extremely important too.
Sleep deprivation and lethargy can have surprisingly devastating results in the production of antibodies in the body, which then makes you vulnerable to various diseases.
Therefore, ensure that you're getting enough sleep.
4. Exercise regularly
Regular exercise does not only strengthen the framework of your body, but also builds your inner strength and helps your body fight diseases.
I can understand if you don't feel like getting off the bed early in the morning and exercising, you can spare 15-20 minutes at any time of the day, whenever your schedule allows, to exercise.
5. Manage stress levels
Several studies and researches have shown that stress of any kind can have a negative impact on your immune system and your overall health.
Stress delays the production of antibodies that is needed by the body to eliminate disease-causing pathogens.
Stress management techniques such as yoga, meditation, etc. can help.

6. Limit alcohol consumption
Winter chills, call for a glass of rum every now and then, but make sure that you don't indulge too much in it.
Keep a tab on your alcohol consumption as large amounts of alcohol can restrict the dispatch of immune defenses and leaves the body susceptible to diseases
7. Get Some Sun
Winter is perhaps the best season to bathe in sunlight as the sun is not too harsh; the weather is not too humid and cool breeze blowing.
Taking a morning walk in the sun will ensure you get natural vitamin D, which is one of the easiest and most efficient ways of keeping you fit and healthy
8. Avoid getting dehydrated
You may not feel very thirsty due to the cold weather, but that doesn't mean your body doesn't need water.
Not drinking enough water may lead to dehydration, so keep sipping water every now and then.
It helps blood circulation, which is essential for normal body functions.
9. Wash your hands often
Washing hands have become a life mantra, thanks to the pandemic situation.
What makes this an important practice of maintaining health during the winters is that during winter's cold and flu germs are all around.
You can easily guide these germs inside your body through your hands as you tend to keep touching your face.
Therefore, washing your hands frequently is necessary as it will minimise the chances of pathogens entering your body and wreaking havoc
10. Reach out when you feel down
Studies have proved that feelings of loneliness and isolation can have serious negative impacts on the immune system.
So, if you feel lonely or alone, make an effort to connect with your friends and family.
Reach out to someone, talk your feelings out.
It will not only make you feel light and enhance your mood, but will also have a positive impact on your immune system and overall health.
Honey Thaker is head nutritionist, fitness science and nutrition at Purenutrition.in, a beauty and wellness company.