Anita Aikara gives you 10 Indian words the West grabbed from us.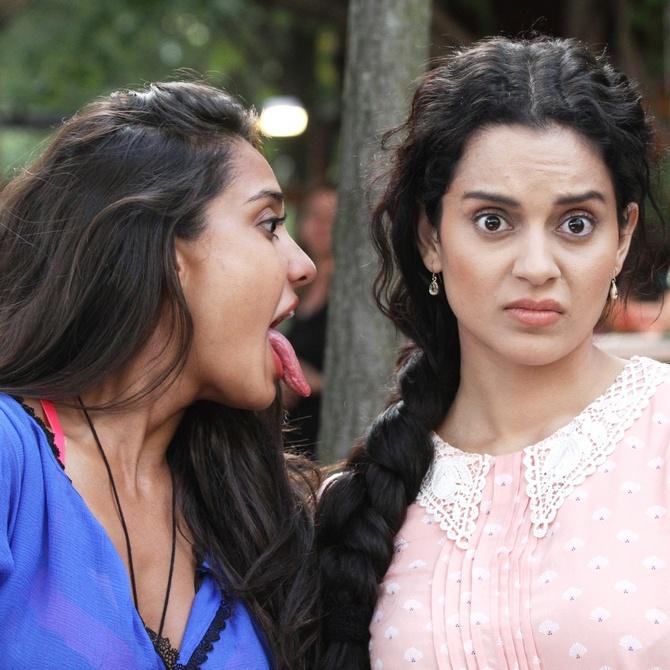 10 Indian words the West grabbed from us.
1. Pyjama
Pyjama means a loose-fitting trouser for sleeping in.
This word has become a rage abroad with students popularising pyjama (sleepover) parties. The only difference is that in America, it is written as pajama!
2. Avatar

According to the Oxford Dictionary, avatar finds its roots in Hinduism and refers to 'a manifestation of a deity or released soul in bodily form on earth; an incarnate divine teacher.'
It is being used widely in chat rooms and on Instagram, especially when talking of different celebrity avatars.
3. Pukka

Indians literally jumped off their seats when they first heard celebrity chef Jamie Oliver say pukka.
Jamie has used the word so often on his show The Naked Chef that he has now completely abandoned the word.
The Urban Dictionary defines it as a Hindi word popularised by Jamie.
4. Bangalored
Raise your hands if you're hearing the word for the first time.
This word is inspired by Bangalore, but was invented by the Americans. Wonder what it means?
Bangalored refers to losing one's job because it was outsourced to an offshore company, specifically one situated in Bangalore.
5. Karma

Karma refers to the result of a person's actions as well as the actions.
Just search karma on Google and you'll be taken aback by the number of quotes around it.
Karma Chameleon, a song by Grammy-winning band Culture Club. was a rage back in the 1980s.
Karma is a bi*ch is also a popular phrase you would have heard on American television.
6. Thug
The word originates from the Hindi word thag, which means a swindler or a thief.
This word was listed among the Top Words of 2015.
American rapper 2Pac coined the phrase 'Thug Life' which is quite commonly used now.
7. Sherbet
It is funny to hear the Americans pronounce it as shur-bet.
Some people would argue that the word has Turkish or Arabic origins. But we all have been guzzling nimbu sherbets since we were in our chaddis.
8. Jodhpurs
It refers to the signature trousers worn by the people from Jodhpur, Rajasthan.
If you are in touch with the Western fashion world you have definitely heard the West rave about their Jodhpurs and khakhis.

9. Guru
This is a word the Americans have fallen in love with.
It may mean 'teacher' in India. But in America it could refer to someone with expertise like a management guru, yoga guru or spiritual guru.
10. Loot
This word in English refers to stolen money or valuables.
This word, along with many other things, was stolen from us by the British when they left. But do we really mind the world adopting this word?
Lead image -- a scene from Queen -- used only for representational purposes.