Images Alert: Ladies, please switch on the AC. These pix will make you sweat.

The first Indian to win the coveted Mr World trophy, Rohit Khandelwal, is officially 'the world's most desirable man'.
The 26 year old outshone 45 contestants, and also became the first Asian in the pageant's 10-year history to win the title.
Now that the world's going gaga over his looks, 10 H-A-W-T pictures of this hunk, just for your eyes.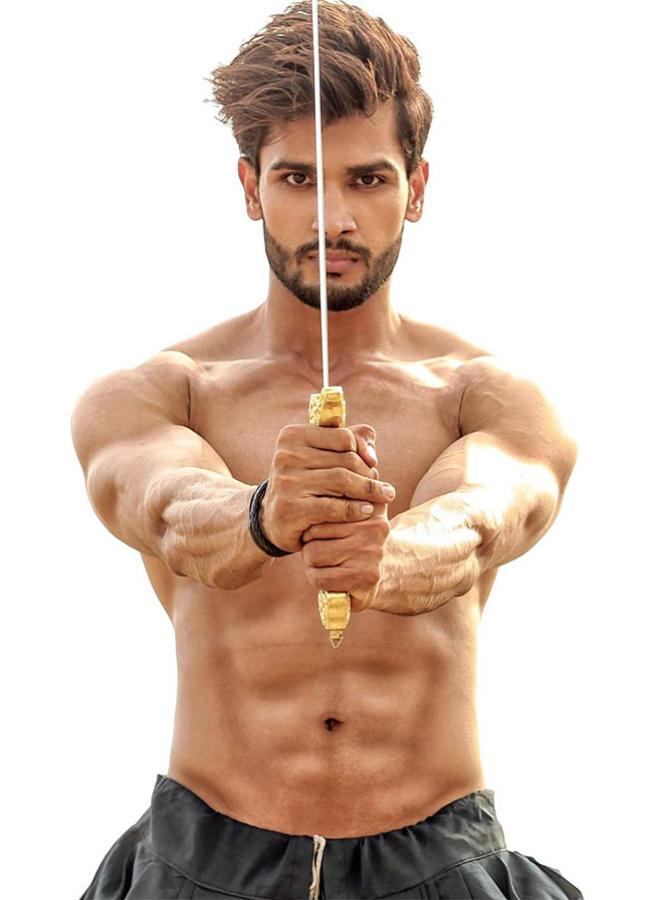 IMAGE: Uff... those bulging biceps and washboard abs... girls, can you resist? Scroll down for more. Photograph: Kind Courtesy Rohit Khandelwal/Facebook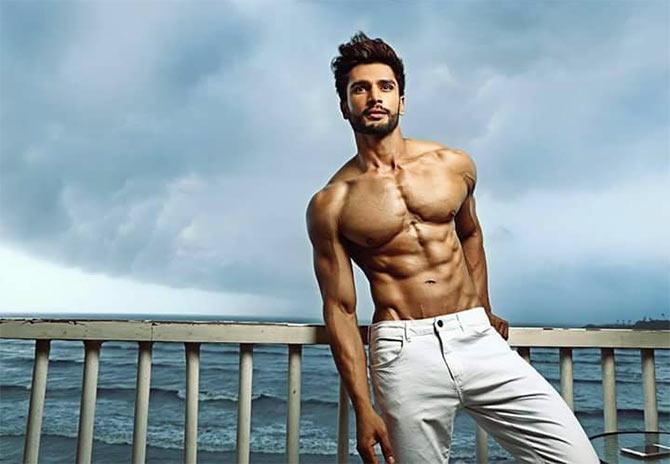 IMAGE: One look at Rohit's frame left us weak in the knees. Photograph: Kind Courtesy Rohit Khandelwal/Facebook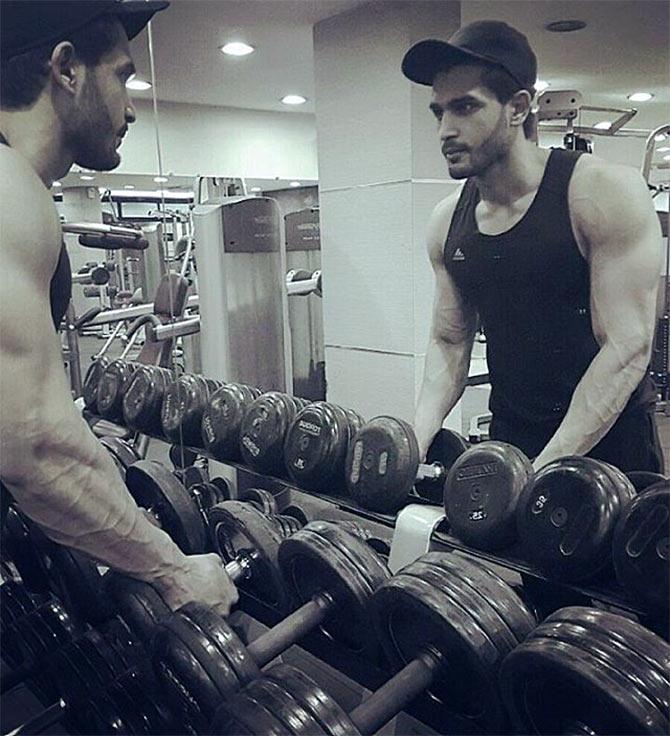 IMAGE: A droolworthy body doesn't come that easy! The secret behind his sculpted body is lifting heavy dumbbells every day at the gym. Photograph: Kind Courtesy Rohit Khandelwal/Instagram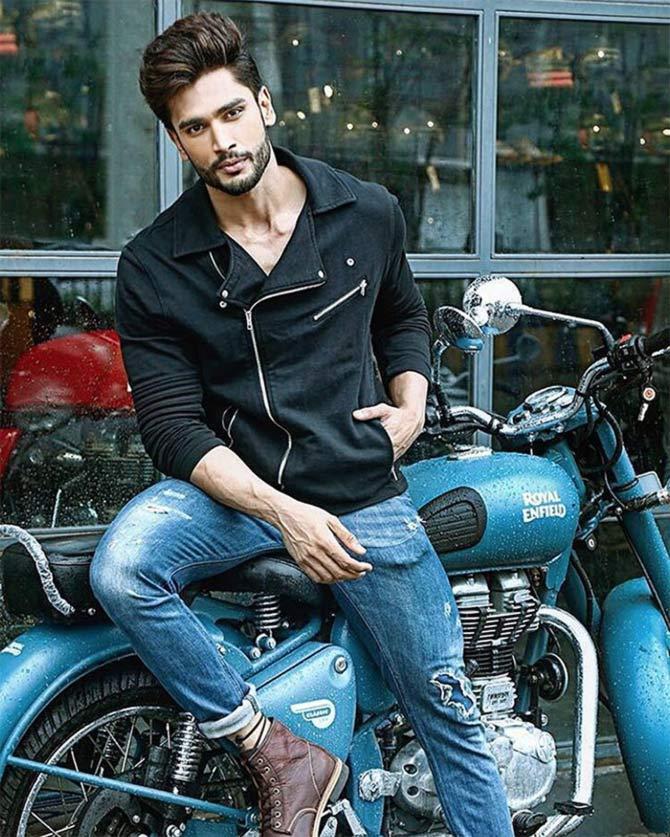 IMAGE: This stunner loves to go on long rides. Think he is looking for a pillion. Anyone interested? Photograph: Kind Courtesy Rohit Khandelwal/Instagram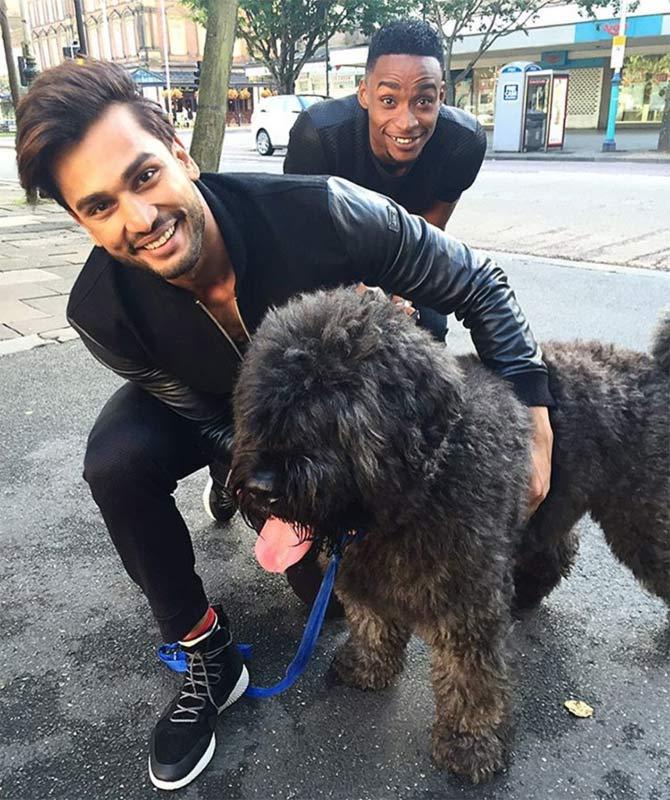 IMAGE: And he adores animals. Here, he cuddles up in Southport, UK, as a fellow contestant looks on. Cute dimples, no? Photograph: Kind Courtesy Rohit Khandelwal/Instagram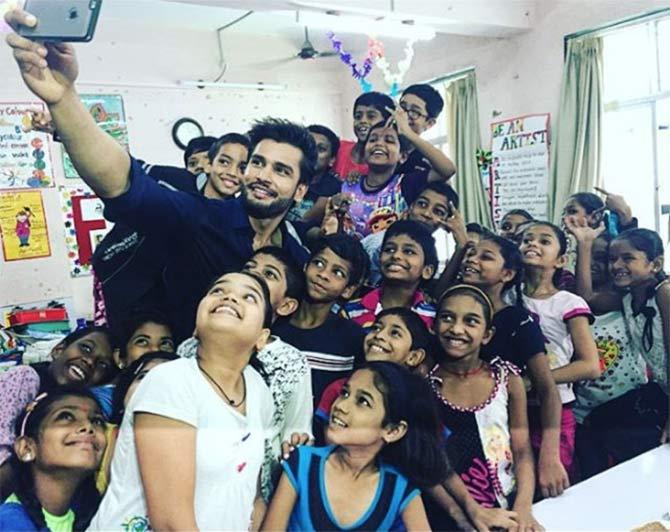 IMAGE: That's how Rohit started celebrating his victory in India. He visited children at the Muktangan school, Mumbai, and clicked this selfie. He captioned it: "Kids teach you the real meaning of happiness." He now plans to empower children through education. Photograph: Kind Courtesy Rohit Khandelwal/Instagram
IMAGE: Always camera ready, Rohit never fails to click pix with friends. Photograph: Kind Courtesy Rohit Khandelwal/Instagram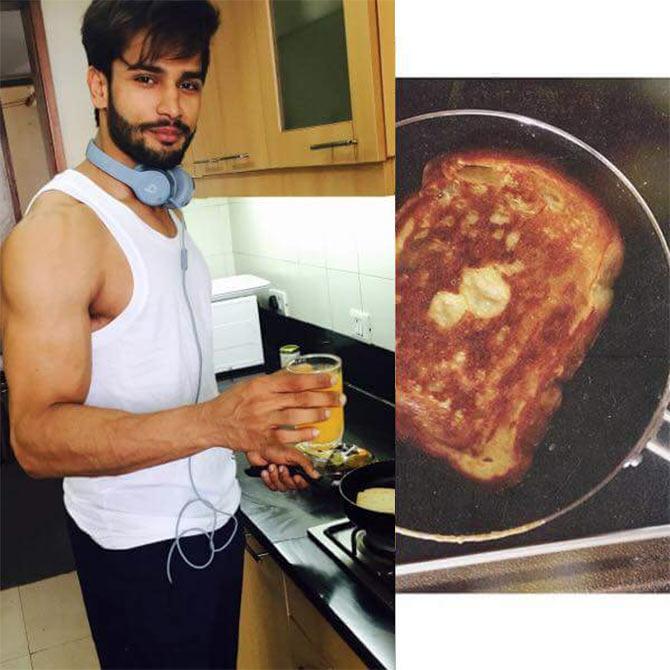 IMAGE: Girls take notes! See how he prepares a crunchy French toast and juice for breakfast. Photograph: Kind Courtesy Rohit Khandelwal/Facebook
IMAGE: What a moment! Rohit strikes a pose with his Mr World sash and trophy. Photograph: Kind Courtesy Rohit Khandelwal/Instagram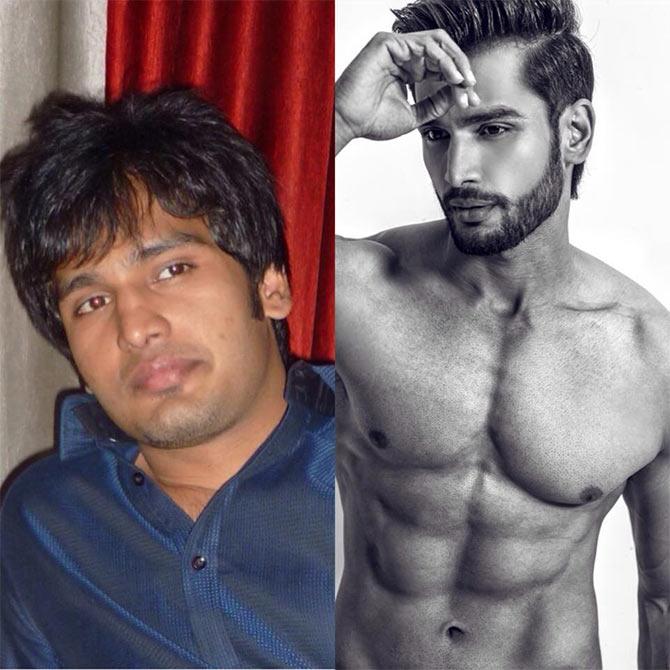 IMAGE: Mr World 2016 before he became a model. Now that's one transformation! Photograph: Kind Courtesy Rohit Khandelwal/Facebook