The marmalade that Victoria Singh made with oranges from her garden in Kota won the first place in the Commonwealth category at the World Original Marmalade Awards in England.
Victoria Singh tells Rediff.com's Archana Masih about the jam from her kitchen in India that Prince Charles found delicious!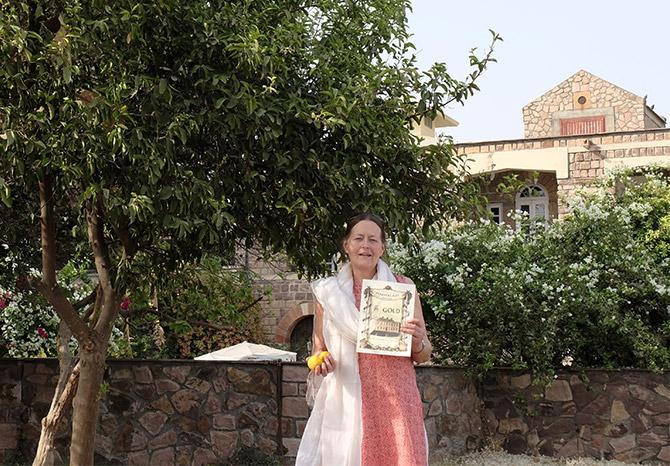 When Prince Charles tasted a marmalade made in India from the oranges of a tree that stood on Colonel Sudhir Singh's farm in Kota, Rajasthan, the jam already had the world's top chefs and connoisseurs drooling.
It had been judged the best marmalade in the Commonwealth category among 50 entries on a snowy weekend in Cumbria, England, last month.
The Prince of Wales thought it was delicious.
The organisers had three minutes of his time and he agreed to taste the Commonwealth Category winning marmalade while on a visit to Cumbria a week later.
"He liked it and said it would make a good sauce with sponge pudding apparently," Victoria Singh says in an e-mail about her award-winning orange-ginger marmalade, in between supervising farm work and baking brownies and lemon marmalade cakes for the Kota Heritage annual general meeting the next day.
In between the baking and the paperwork, the oven blew up and she had to borrow one from an "uncle" on the next farm.
Mind you, this was no mean award; it was obviously a big deal. Ambassador Dinesh K Patnaik, India's deputy high commissioner to the UK, was amongst the judges.
The nation's fruit and prestige were on the test.
'We want to express our admiration and pride to Victoria Singh, the town of Kota and the state of Rajasthan for producing in a marmalade a truth we have always shared: That India's exceptional climate and agriculture produces superb fruit and naturally enhances whatever you make with it,' Ambassador Patnaik said after the award was presented.
Victoria Singh, who always has marmalade for breakfast and makes her own bread from home produced wheat, made the award-winning marmalade from an organically grown bitter orange tree from her garden.
Married to an Indian, the Englishwoman moved to Rajasthan from Scotland over 20 years ago. She runs a homestay on the outskirts of Kota and has made marmalade annually from citrus fruit in her garden.
This particular orange and ginger marmalade was made last December for home consumption.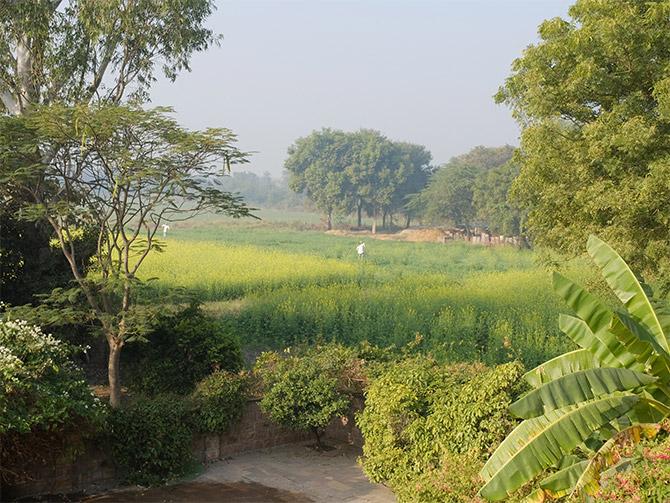 Though Victoria had known about the competition at Dalemain in Cumbria for many years, she hadn't thought of entering as it wasn't practical to post a jar from India.
Dalemain, a stately Georgian house in north west England, is home to the World's Original Marmalade Awards and Festival every March.
"This year I was going to England to look after my grandchildren and so could take a jar with me," says Victoria, who has been involved in the conservation of the British cemetery in Kota and the oral folk tradition of the region.
"One has to try or so many aspects of life in India will be lost for ever."
She took the bottle with her to her sister's home in Hampshire and posted it from there. A few days ago, she received an e-mail that she had won from Australian celebrity chef Dan Lepard, the head judge.
There were 3,000 entries from all around the world. A new category -- the Commonwealth Category -- had 50 entries.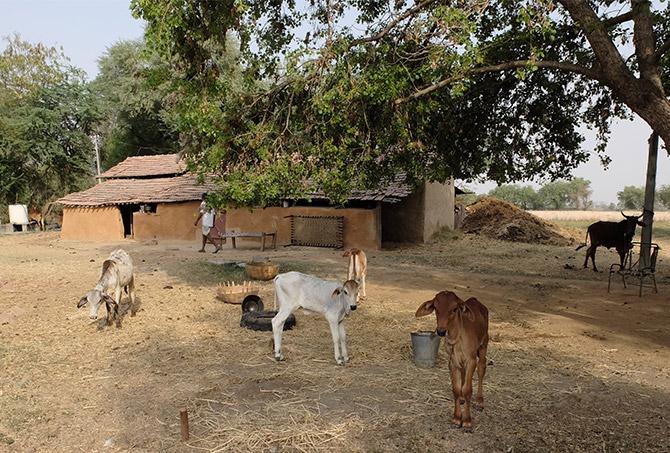 For those whose taste buds are tingling to taste the marmalade, tough luck!
Since Victoria only made a batch for her home like she always does, it is not available for sale.
The jar she sent for the competition is in the organiser's fridge as a company is trying to reproduce the recipe commercially for sale for a year.
The idea is that it should be sold and 50 pence per jar should go to charity, in particular to a hospice in Carlisle in northern England for terminal cancer patients.
"It's not available in India, but the ingredients grow here and someone could reproduce it," says Victoria who is intrigued with the unexpected interest her marmalade has generated.
"If anyone would be interested in producing it commercially in India, I would be interested in talking to them," she adds.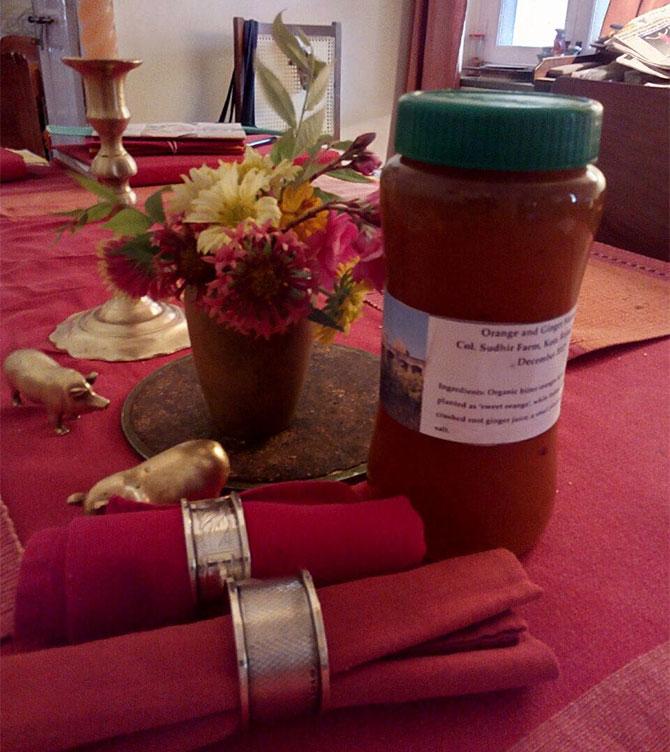 "If anyone is in the hospice movement or involved with palliative care at home for cancer patients I would like to hear from them in case there is some money raised."
Victoria also enjoys making syrup from karoonda and guava, and chutney from raw mangoes.
Most of the guests at the homestay named after her father-in-law Colonel Sudhir Singh come from England seeking an India away from the tourist routes in a peaceful environment.
"They particularly love the breakfasts," says Victoria.