'Job opportunities will be available in pharma, retail, medical, virtual business operating sectors, IT sector, telecommunications, infrastructure development, healthcare sector and e-commerce.'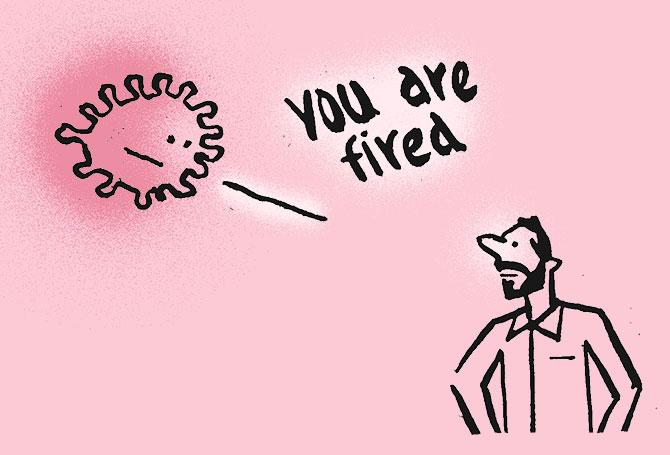 When there is widespread fear of job losses and loss of income in the wake of the economic crisis caused by the long nationwide shutdown, the findings of a survey of corporates's hiring plans comes as refreshing news.
The survey, 9th Hiring, Attrition and Compensation Trend 2020-21, conducted by Genius Consultants, an HR consultancy with 15 branches all over India, says around 81 per cent of employers surveyed have revealed that they will carry on with the existing manpower.
As much as 10 per cent even said there may be new job opportunities in the current financial year.
"Chances are most companies this year will not give any increment. Holding onto people and continuity of the job are more important," R P Yadav, chairman and managing director, Genius Consultants, below, a Rs 1,200 crore company with 460 employees, tells A Ganesh Nadar/Rediff.com.
What made you conduct this survey about hiring, attrition and compensation?
Genius is in the business of HR services which includes staffing, manpower outsourcing, payroll, compliance, human resources management systems.
Because of this we are in touch with all the domains of HR in the corporate world. Therefore, it is quite logical that we conduct a survey on hiring, attrition and compensation which we having doing the last nine years.
While there is widespread fear of job losses, your survey shows that 81% respondents say they will retain their people. Do you think the job loss fear is not real?
Yes, there is a widespread fear of job loss as people are in fact losing jobs.
But it is to be noticed that people who are losing jobs are mainly on the frontline or temporary employees or people who are working in factories or shops which are completely closed.
The core employees of the company who are at the leadership level, team leader level and employees who are the backbone of the company, they would like to retain them, but the pressure on the economy has increased to a level that companies will have to take calculated decisions to lay off some employees to sustain themselves.
Your survey also spoke about replacement hiring. Is this in mid-level or entry level?
The replacement is more of experienced people which would be anything between two years and 15 years.
Entry level people normally are recruited fresh and to some extent some replacement is done also in the entry level.
What kind of new job opportunities are available and in which sectors?
Job opportunities will be available in pharma, retail, medical, virtual business operating sectors, IT sector, telecommunications, infrastructure development, healthcare sector and e-commerce.
Your survey says northern India will provide more jobs?
The north region being the capital -- and particularly Delhi NCR -- will create more jobs in telecom, retail, logistics and consumer products. These are the areas where the northern region creates more jobs.
As the economic scenario is very bleak, do you believe that companies will give pay hikes even if it is minimal?
Chances are most of the companies will not give any increment this year.
I think holding onto people and continuity of the job are more important.
Only a few sectors like healthcare, e-commerce may consider a minimal increment.
Why do you say that in job loss, junior levels are more likely to lose their jobs than mid-level and senior management?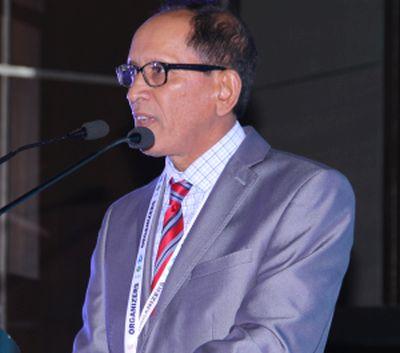 Junior levels are the frontline people and they are in bulk. If there is a pressure on the finances mostly they lose their job.
The leadership positions, which is the mid and senior level people, normally a company does not like to lose.
The company is run by them because of the knowledge and the processes of the company.
Do you think that contract employment will be the norm till the economy recovers?
In my opinion, contractual employment will increase because companies would like to take people for the short term, says, a few months.
Considering the current situation the demand for contract employment will increase.
Your survey also spoke about learning new skills. What skills would you suggest?
At this moment the business will be more of a virtual mode as meetings, conferences, seminars and all the business transactions will be conducted online so this is a new domain which has arisen so skills like artificial intelligence are preferred.
These are the new trends which are in demand.
How long do you feel it will take for the economy to recover?
In my opinion the economy will take around two to three years to recover.
Tell us about your survey, how it was conducted, the respondents and the findings?
The hiring, attrition and compensation trend survey is an exclusive and exhaustive annual survey conducted by Genius Consultants Ltd on a pan-India basis with support from more than one lakh database.
It aims to understand a wide range of current and emerging hiring, compensation and attrition trends in organisations.
We have highlighted what will be the current hiring scenario, manpower strength of companies, possible percentage of increments that can occur in the current scenario and which level employees are most susceptible to attrition.
It can be seen due to COVID-19 there will a major impact on hiring of the companies as well as there will be chances for layoffs and less or no increments.
How representative would you say your survey was?
The survey was conducted on a pan-India basis with most of the sectors from a database of one lakh and actual participation of 1,200+ companies.
Therefore, this survey is definitely highly representative and our prediction has been nearer to the actual for the last eight years. It has been highly appreciated by all forums.
How much do you think the migrant workers going home will affect industry's manpower requirement?
The migrant workers are mostly blue collar people and particularly working at construction sites and factories. It could be residential construction, it could be infrastructure construction.
So these are the areas where definitely it is going to affect in mass as there will be a shortage of manpower after normalcy is restored.