India's historic victory at the Gabba has lessons for all, says Bharat Sundaresan, the distinguished cricket writer.
Rediff.com's Laxmi Negi listens in.
Team India won a historic victory at the Gabba and an important Test series win in Australia.
But the lessons learned throughout the tour Down Under is one for the bigger picture.
What Team India has done for themselves and their fans is something for the history books to record and for generations to celebrate.
It's a story that shall be cherished forever.
The way India fought against all odds in Australia will remain immortal
Cricket writer and author of The Dhoni Touch: Unravelling the Enigma That Is Mahendra Singh Dhoni, Bharat Sundaresan shares some of the lessons we can learn from Team India.
1. Hang in there
Life at time feels like a boxing ring where your one head is tied behind and you are getting punched.
The only thing you can do is hang in there. Team India taught us that.
They were ravaged with injury and were always playing catch up with the Aussies but they kept taking those punches on face, body without giving up. Like Cheteshwar Pujara did on the final day of the fourth Test.
So, just hang in there, eventually things will turn and you will have the last smile on your face.
2. Most fairytales end with good guys on top
I don't mean to say that the Aussies were bad guys but the Indians did everything right.
Their execution, their temperament, they did not lose nerve. And when it came to the big moments, India won those.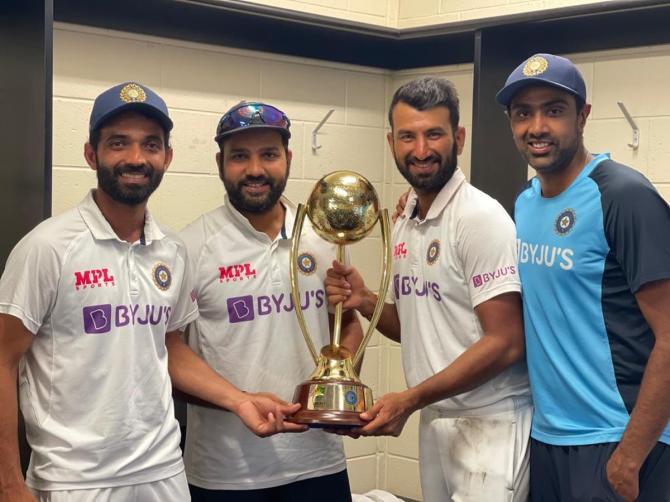 3. Leadership
Right from the white ball series, Virat Kohli delegated.
Jasprit Bumrah looked like the bowling captain and K L Rahul behind the stumps helped in field setting.
When Ajinkya Rahane took over Kohli, he had Ravichandran Ashwin who took over the responsibility while Bumrah continued putting his arm around the pacers' shoulders.
Rohit Sharma also took load off Rahane.
4. Mohammed Siraj is a lesson in itself
After losing his father, after facing crowd abuse, Siraj was just three Tests old. But in the last Test, he went to bowlers like T Natarajan and Shardul Thakur and put an arm around their shoulders.
He had belief and his life is built around that self-belief.
He kept going when things were against him.
More than talent, I feel, it is self belief, that takes you places.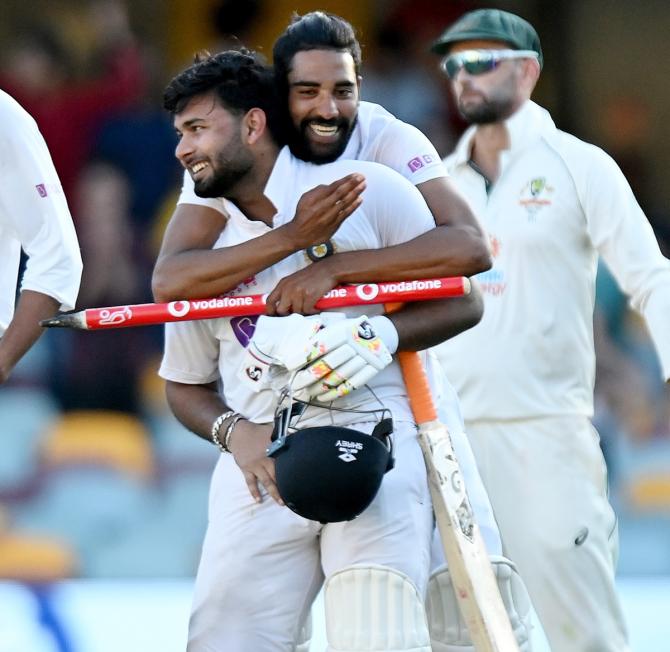 5. Battling in great pain
I remember in Sydney on the last day in the nets, Rishabh Pant kept telling himself, 'Tujhe kuch nahi hua hai (Nothing is wrong with you).'
There will be moments wherein you will have to battle through extreme pain. And those magic sprays or any amount of painkillers may not work.
It will be your own battle with pain.
The same can be said about Ashwin and Hanuma Vihari.
Generally, in cricket, teamwork is partnerships and running between the wickets.
But in their case, one could not walk while the other could not sit. So they simply stood there.
Australia was desperate; they riled them up. But Ashwin and Vihari kept their cool.
And when you do that, the pressure shifts back on the opponents.
In real life too, you need not give back to your opponent every time, sometimes pressure will get them.
6. Mentorship
Head Coach Ravi Shastri has been a great man manager.
No matter what people say, he takes in the negativity and doesn't let it affect his players.
That is what a mentor is expected to do -- take in the flak and not let his pupils feel the slightest hint.
7. Finding one's comfort
Rahane has been so comfortable in his skin.
In the Boxing Day Test, the Australian media hyped how King Kohli has left. And it is said how you must look the Aussies in the eye to play them.
Kohli would do that, but Rahane played the game his way.
He showed the aggression in his tactics and field setting.
He didn't change himself to fit into Kohli's shoes. He was comfortable being in his own skin.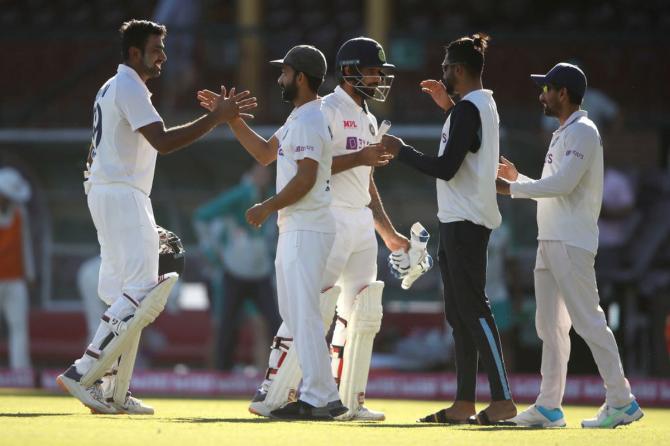 8. Sacrifice
We always talk about putting your team ahead of yourself. Vihari did that in the Sydney Test.
He put his career on the line that day.
Being there he knew he won't be playing the next Test, but also his England tour would be in jeopardy too.
He was being called out by the team management, but he didn't budge. That is real sacrifice and he did it that day.