'I know his principles and his teachings will continue to guide me in the years to come,' says Tanvi Dubey, paying homage to her mentor Ram Jethmalani.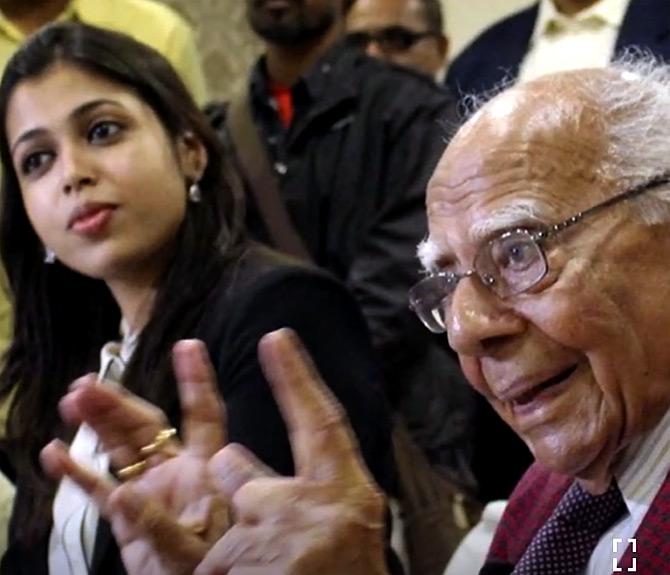 Mr Ram Jethmalani was fearless, courageous, outspoken and unapologetic.
Words are not enough to describe this extremely charismatic, bold and exceptionally erudite lawyer.
I met him for the first time when I joined his chambers as an intern.
On the first day of my internship, I was told I had to accompany him to the Patiala House court (in New Delhi) where he was going to cross-examine a witness.
I was elated as I had heard a lot about his cross-examination skills.
When he entered the court premises, every lawyer who saw him, even if it was from a distance, rushed to shake his hand, touch his feet or hug him.
And when he started his cross-examination, I was awestruck with the dedication he had for his client, which showed in his preparation for the case.
To watch a person in his nineties, standing continuously for a stretch of fours hours, was truly inspiring.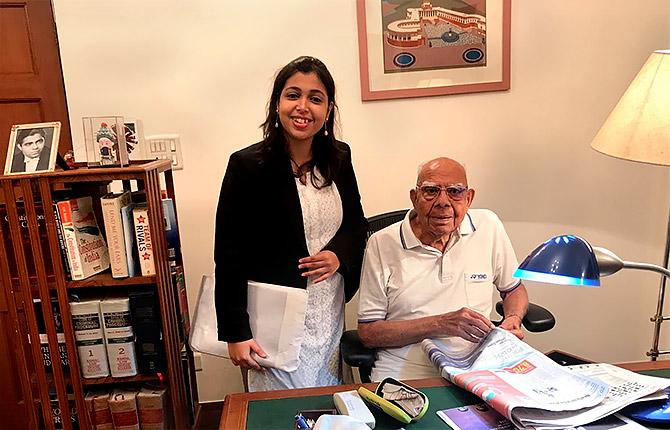 As my association continued with his chambers, I got an opportunity to witness his briefings, wherein I saw him meticulously examining each detail.
I also saw him questioning clients minutely, so as to get absolute clarity about the facts of the case.
He would then come up with a hidden conclusion and an argument, leaving the rest of us marvelling at his foresight and intellect.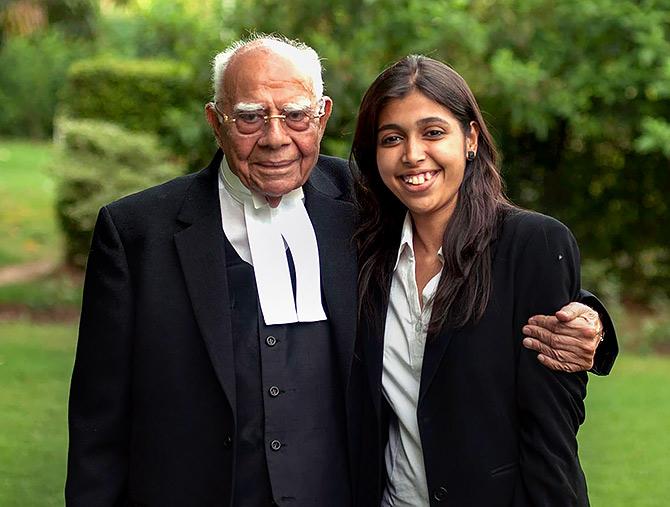 Each meeting with him taught me several valuable lessons, which not only helped me prosper as a lawyer but, more importantly, develop as a better human being.
There was always somebody who needed his help and he would help everyone in the best way he possibly could.
I'm sure there are hundreds of people who have many such stories about the phenomenon that was Ram Jethmalani. To say that he had led an illustrious life would be an understatement.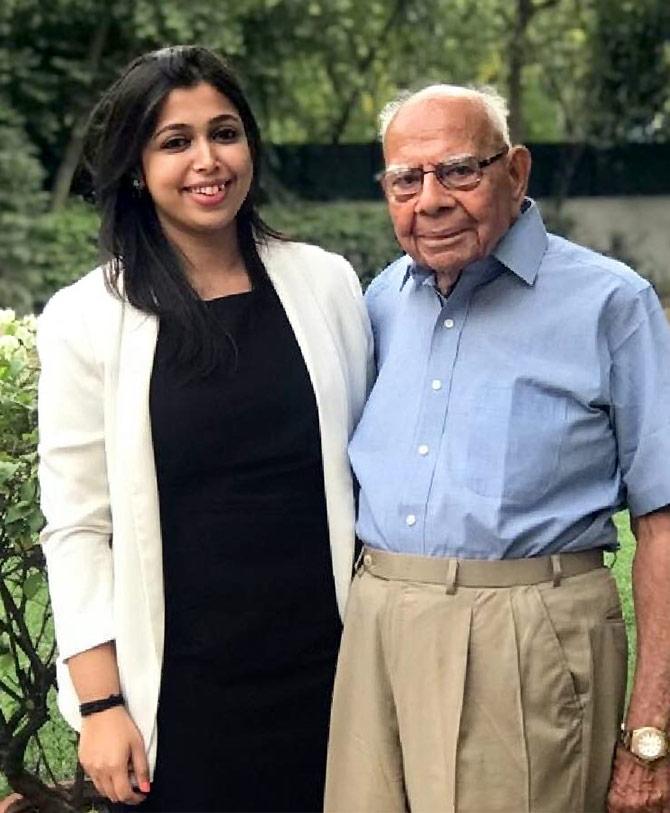 For him, the courtroom was a stage and he was an actor. He bought empathy and passion to every case he fought.
His way of framing an argument and presenting it was magical; there would be pin-drop silence in a crowded courtroom when he spoke.
He had absolute clarity in his arguments and presented them in a most understandable manner.
The energy with which he would argue a matter was also because of the healthy routine that he followed all his life. Breakfast like a king, lunch like a prince and dine like a pauper was a dictum he followed with great discipline.
Even in his nineties, he used to play badminton regularly.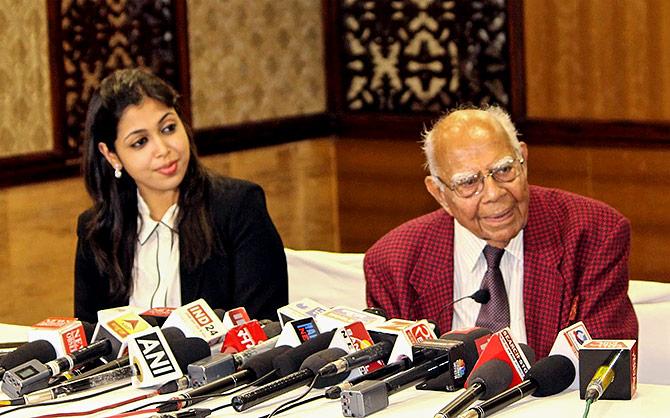 His love for legal education, students and law universities had no boundaries.
Mr Ram Jethmalani was a self-made man, reaching Mumbai practically penniless and yet making it big with his wit, tenacity, determination and back-breaking hardwork.
Ram Sir was definitely larger than life.
I have no words to thank him for the role he has played in my life as a mentor, role model and inspiration.
Although he is not with us anymore, I know his principles and his teachings will continue to guide me in the years to come.
Tanvi Dubey is a Supreme Court advocate.