'We desire to see our children and children-in-law find legal acceptance for their relationship...'
Chintan Girish Modi on how parents of LGBTQIA+ Indians have appealed to Chief Justice Chandrachud to 'consider the plea for marriage equality'.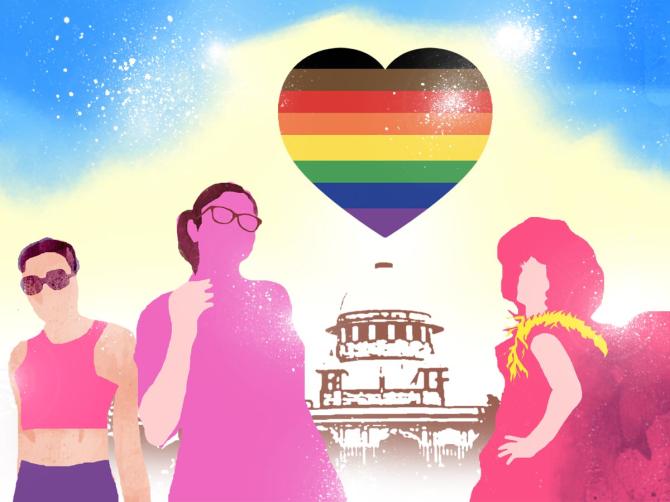 A Constitution bench of India's Supreme Court, comprising Chief Justice of India Dr Dhananjay Chandrachud, Justice Sanjay Kishan Kaul, Justice S Ravindra Bhat, Justice Hima Kohli and Justice P S Narasimha, began hearing a batch of petitions related to marriage equality on April 18.
The court hearings ended on May 11, and the judgment is eagerly awaited.
Homosexual relations were decriminalised with the reading down of Section 377 of the Indian Penal Code, thanks to the apex court's verdict in 2018.
Marriage equality would be another big step.
While arguments in favour of and against marriage equality were being made in court, Sweekar: The Rainbow Parents -- a support group for parents of LGBTQIA+ Indians -- sent an open letter to the CJI.
The letter states, 'We are more than 400+ parents from the length and breadth of the nation. We are appealing to you to consider the plea for marriage equality.'
Instead of tearing apart those who hold different views, they write, 'We empathise with those who are opposing marriage equality, because some of us were there too.
'It took us education, debate and patience with our LGBTQIA+ children to realise that their lives, their feelings and their desires are valid.
'Similarly, we hope that those who oppose marriage equality will come around too.
'We have faith in the people of India, the Constitution and the democracy of our nation.'
It is a humanitarian appeal, worded gently and persuasively, attesting to the power of love over ideology and the ability to transform mindsets over time.
Aruna Desai, co-founder of Sweekar, has shared her journey in the book equALLY: Stories by FRIENDS of the Queer World (2021) edited by Srini Ramaswamy and Ramkrishna Sinha for Rupa Publications.
When her son -- Abhishek -- came out as gay, she did not know what the term meant.
She recalls, "I then went on to ask him whether this was something permanent. I wanted to know if there was absolutely no possibility of him being with a girl."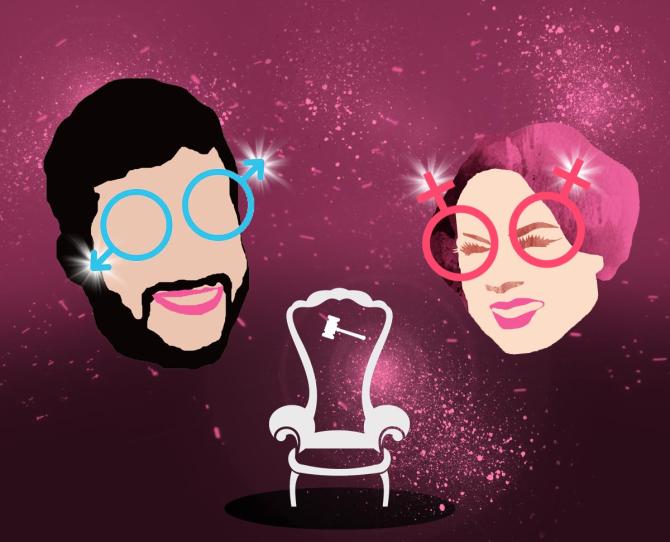 She had several questions, which her son answered. He gave her books and articles to explore further.
Her eagerness to learn came from her love, the desire to honour his trust, and to ensure his well-being.
She says, "I realise the one thing that I did right was to accept my son and not slip into denial that a lot of other parents do.
"A common question that parents ask their children when they come out is: What if you are not able to find a life partner?"
Since her son already had a partner, this question did not bother her. However, fears began to surface when he had a break-up.
She took some time to gather herself, but soon embraced the idea that he can be happy whether single or in a relationship.
#ItStartsWithYourName, a new campaign launched by Tata Starbucks, reinforces the importance of unconditional support from parents, which can go a long way in building the self-esteem of LGBTQIA+ people who face prejudice, discrimination and violence in society.
Transgender model and actor Sia plays the role of Arpita, a trans woman, in their new advertisement.
The setting is a Tata Starbucks store, where Arpita's parents meet her for coffee.
It is evident that Arpita's father has struggled to accept her, but has made important strides.
He is learning to relate to Arpita as his daughter, not his son. This feels affirming to Arpita.
The three of them cry tears of happiness, and bond over coffee.
Maulik Pancholy's novel Nikhil Out Loud (2023), published by HarperCollins India, offers another example of how elders are capable of updating their views on a subject with exposure and reflection.
In this novel, 12-year-old Nikhil Shah is an American boy of Indian heritage raised by a single mother.
He is comfortable with his identity as a gay person.
His mother is incredibly supportive, but his maternal grandfather -- Nana -- is not. Nikhil thinks that his Nana hates him.
The book explores how Nana has a change of heart, and why he shows up to support Nikhil when homophobic parents at his school have an anti-gay protest march.
This solidarity is at the heart of the letter written by Sweekar.
The parents note, 'Society is a changing and evolving phenomenon.
'We desire to see our children and children-in-law find legal acceptance for their relationship...We are growing old.
'Some of us will reach 80 soon.
'We hope that we get to see the legal stamp on the rainbow marriages of our children in our lifetime.'
It remains to be seen how long it might take for their wishes to be fulfilled.
(LGBTQIA+ refers to lesbian, gay, bisexual, transgender, queer, intersex, asexual and other gender and sexual minorities)
Feature Presentation: Ashish Narsale/Rediff.com