We asked you, Dear Readers, to tell us how you spent five weeks during the lockdown and share your best memories with us.
Sabyasachi Dutta, managing director, Vidatec India, shares his story: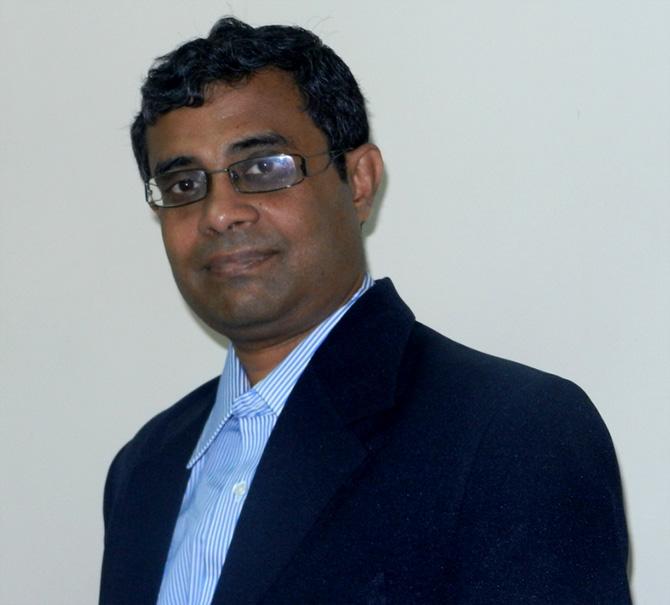 People often say, 'it gets lonely at the top' and 'The higher one rises the corporate ladder, the fewer physical tasks one does'.
Well, I disagree with both.
At the end of 40 days of lockdown -- phases 1 and 2 combined -- I, along with my family, tried many things that we had never done before.
So, here is a laundry list that encompasses all the good and bad things I accomplished.
1. Household chores
It is not like I never did them before, but this lockdown made me try hands at:
Wiping windowpanes twice a week
Vacuum cleaning carpet once a week
Plumbing -- I even fixed a couple of leaking faucets with ease
Gardening once a week
Maintaining the aquarium at home
2. Kitchen chores
Chopping vegetables
Peeling onions (This is a helluva task. Always heard, experienced now)
Mashed potatoes and made pizza and poori bhaji. Achievements worth tom-toming!
3. Read books
This is something I really enjoy. I finished reading these two:
The book of Ichigo Ichie by Hector Garcia and Francesc Miralles
Leadership by Rudy Giuliani
4. Attended a webinar
This webinar I attended featured 5 well-known names of the corporate world who were supposed to talk on contemporary subjects.
I was extremely disappointed.
It turned out to be a session of self-promotion as speakers were rather interested in flaunting their CV instead of sharing their insights.
Henceforth, I will excuse myself from such sessions.
5. Networking
This is again, something I like.
I connected with old classmates, friends, former co-workers, business stalwarts etc checking their well-being and sharing 'lockdown' nuggets.
We spoke hours over phone, sent texts, mails and birthday e-greetings. Many of them responded cheeringly, some were lukewarm, some ignored totally.
I took it on the chin and moved on.
I also hosted fun video sessions aplenty, mainly closed groups of relatives, neighbourhood kids and friends.
6. Charity
Apart from PMCARES fund, I did my best to contribute to a few other NGOs who we know are doing wonderful work at this trying time.
7. Restricted social media
Not being on Facebook and Instagram has their own benefits.
I strongly believe that many unimportant posts there consume much of your time.
Rather, I am more active on LinkedIn where I shared a few posts that were well received.
8. Published articles
I wrote couple of articles and got them published.
9. Entertainment
I binge watched a couple of well-heard-about original series on OTT (over the top media services) and a few evergreen oldies.
Here are some things I missed during the lockdown:
1. Visit to the salon
Without an iota of doubt, it has become rather difficult to manage the unruffled fast greying mane.
Another 10 days of the lockdown will force me not to look at myself in the mirror, for sure.
2. Visit to the dentist
I was halfway through with a dental procedure when this deadly COVID-19 struck. Task incomplete. To be finished pronto.
3. Vacays
A domestic and an international tour we had meticulously planned remains unfulfilled.
Overall, it was fascinating to learn how successfully we unearth rare talents hidden in us till the time we are forced to do so.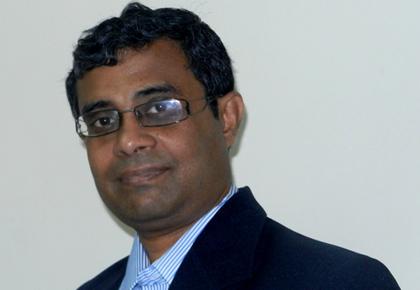 ---
It has been five weeks since The Lockdown began.
How have you spent these days?
Share the highlights with us through pictures and videos and the best ones will be published right here.
You can mail your most interesting, funny, sad, even angry lockdown moments via stories, pictures and videos to getahead@rediff.co.in. Please mention MY MONTH-LONG LOCKDOWN STORY in the subject line.
Don't forget to mention your name, age and where you stay.