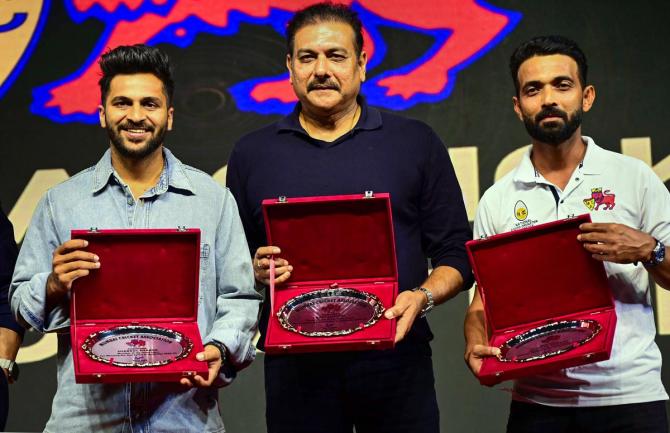 Ravi Shastri believes Mumbai's cricketers have a headstart compared to players from other domestic teams in India as cricketers from the city relish every challenge that is thrown their way.
Shastri started his career batting at No 10 before going to opening the batting for India in Tests and was also part of India's World Cup triumph in 1983 after they beat the mighty West Indies in the final.
As a coach, he guided India to an elusive Test victory against Australia in Brisbane in January 2021 -- it was the first time in 33 years that a team had beaten Australia at their Fortress of Gabba.
Shastri says he owes his successful career to his upbringing in Mumbai's ultra-competitive cricketing circuit, where if you miss out on an opportunity you have to wait for a long time for the next one.
"What I like to see in a Mumbai cricketer and what I have seen a lot is the one who is prepared to accept any challenge. There is no excuse for a Mumbai cricketer otherwise I would have never opened the batting for India starting at No 10," Shastri told the gathering at the Mumbai Cricket Association's annual prize distribution function.
"The beauty about sport and especially playing in this city is that it is very competitive. There is so much talent. You know you miss out on an opportunity, you might to have wait for a long, long, time and that's why you train your mind, wanting to do certain things which others might not want to do."
"Never treat a challenge as being something as impossible. In fact, relish it, say 'I want to do that, that's when I am going to be different. That's where I am going to be differentiated from the regular crowd'. When you think in that fashion from a young age, you wanted it (challenge) to come you, nothing is impossible."
"Opening the batting for India, not impossible, winning a Test match at the Gabba not impossible, doing things out of the ordinary, winning the World Cup beating the West Indies not impossible. You have to think in that fashion that these things can happen and this is what this city teaches you at a young age but you tend to forget it on the way."
Shastri was awarded the MCA's best junior cricketer for the 1977-1978 season, while he was named as the Mumbai's best senior cricketer for 1984-1985. The 60 year old stated receiving the awards from legends like Nari Contractor, Tiger Pataudi and Chandu Borde as a youngster motivated him to get better and not merely rest on his laurels.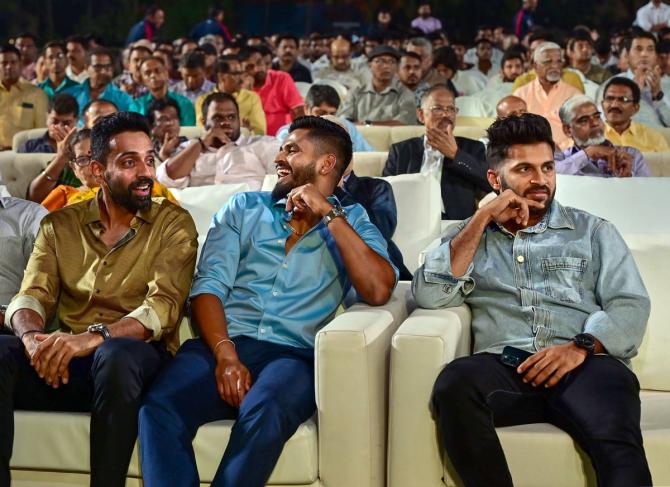 Shastri also revealed how playing at the Wankhede stadium in front of his home fans was the 'ultimate feeling' for him as a Test cricketer.