After scoring his maiden ODI century, Manoj Tiwary had to endure the pain of warming the bench for 14 straight ODIs despite being fully fit and available for selection but the youngster feels that it has helped him improve his mental strength.
A testimony to his strength has been all-round performance that saw take four wickets in his comeback match and score a vital half century in the very next game. 
"You tend to improve mentally, when you are a part of the Indian team. You have such senior players, so successful that their company helps one improve as a cricketer.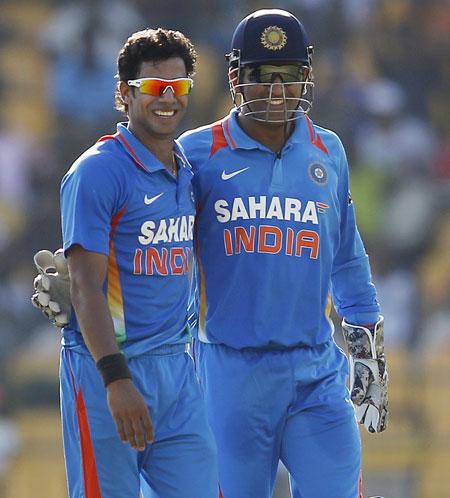 "By sitting with them, travelling with them, you learn something everyday," Tiwary told the mediapersons on the eve of India's lone T20 International to be played, in Pallekele on Tuesday.
On his own admission, he has matured a lot due to his stint with the national team for the past year as he has now learnt to deal with various match situations and also analyze his own game. 
"I just analyse myself. As the days go by, you learn how to deal with various situations," Tiwary said. 
The Bengal youngster also loves to watch motivational sports videos which helps him to pump up before an important encounter. 
"I do get pumped up at times which sets my mind in the right position to contribute to the team," Tiwary said. 
Incidentally, when a night before he scored his maiden ODI century, Tiwary watched a video of British quartermiler Derek Redmond who hobbled but finished his 400m final at the Barcelona Olympics in 1992. 
"I would remember that video and that would keep me going as I suffered cramps after scoring 80," Tiwary had said after the match against West Indies in Chennai.