The world's oldest cricketer, Lindsay Tuckett passed away in Bloemfontein on Monday morning at the age of 97.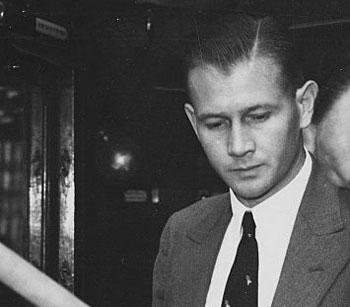 Tuckett represented South Africa in nine Test matches against England between 1947 and 1949.
The distinction of the oldest surviving cricketer in the world now passes to another South African player, all-rounder Johnny Watkins, who is 93.
"On behalf of the CSA family I extend our deepest condolences to his family, his friends and his cricketing colleagues," said CSA Chief Executive Haroon Lorgat.
Having taken a total of 19 international wickets, including two five-wicket hauls, Tuckett became the backbone of the South African pace attack when cricket resumed after the second World War.
He is also known for bowling the last over of the dramatic Durban Test against England (Marylebone Cricket Club) in the 1948-49 season, which ended with a two-wicket victory for England, secured off the final ball.
He had also taken 225 wickets from 61 first-class matches played between 1934-35 and 1954-55.
Tuckett made his debut in the first Test at TrentBridge, Nottingham in 1947, taking 5/68 in the first innings in 37 overs.
He was unfortunate that World War II broke out when he was just 20 years old and as a result he lost many of his best cricketing years.
Image: Lindsay Tuckett
Photograph: Getty Images