'IPL is huge; I like the money in it.'
'I would love to play in the IPL one day.'
England's players hope their international schedule will allow them to take part in the IPL, discovers Harish Kotian/Rediff.com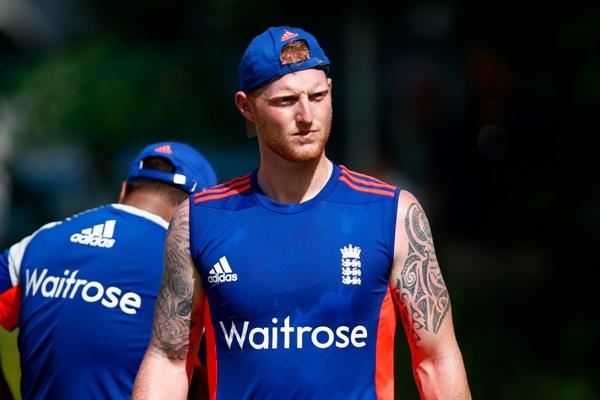 IMAGE: Ben Stokes says the IPL is a massive attraction to everyone around the world. Photograph: Julian Finney/Getty Images.
Among the Test-playing nations, besides Pakistan, England could rank as a team with the least number of players in the Indian conditions.
The IPL has seen players from Australia, New Zealand, South Africa, Sri Lanka and the West Indies in the last eight seasons, but the England and Wales Cricket Board have chosen to keep their top stars away from the cash-rich T20 tournament.
Pakistan's cricketers are keen to play in the league but they have not obtained clearance to play the IPL after the first season following the 26/11 terror attacks.
England captain Eoin Morgan featured for Kolkata Knight Riders for three seasons before joining the Sunrisers Hyderabad last year. Alex Hales joined the Mumbai Indians as a replacement for Corey Anderson, but did not play any matches.
For the coming ninth season of the IPL, England allowed Jos Buttler to be part of the players auction after he was axed from the Test team. The dashing wicket-keeper-batsman pocketed Rs 3.8 crore (Rs 38 million) after being bought by the Mumbai Indians.
Former England captain Kevin Pietersen was signed up by the Pune Supergiants for Rs 3.5 crore (Rs 35 million), while the Delhi Daredevils bought Sam Billings for Rs 30 lakh (Rs 3 million).
Eoin Morgan -- who is England's limited-overs captain -- was retained ahead of the players auction by the Sunrisers Hyderabad.
"I would love to play the IPL one day," all-rounder Moeen Ali said in Mumbai on Wednesday, March 9.
"It looks like a very glamorous competition. And when you play with other international stars," Ali added, "it is going to be good for your game."
Adil Rashid, Moeen Ali and Alex Hales snubbed lucrative IPL deals to further their prospects of playing Test cricket for England.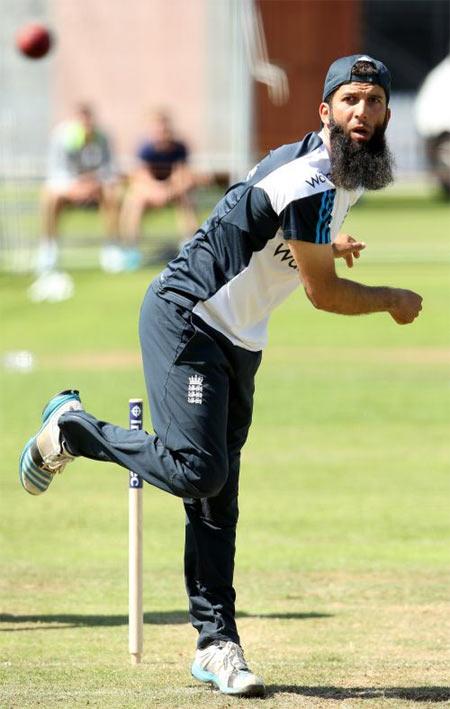 IMAGE: England all-rounder Moeen Ali would love to work on his game with the other spinners in the IPL. Photograph: Scott Heavey/Getty Images.
Off-spinner Ali, who represents England in all three formats, said his country's busy international schedule left him little time to play the IPL.
"We played a lot of cricket last year and there is more cricket coming up in the future, but one day in the future I would love to play in the IPL," he said.
Andrew Strauss, the former captain who is now director of England cricket, last year opened the doors for England's players to play the IPL.
'The great thing about going to those tournaments (IPL) is that you go as an overseas player, so you're under pressure to perform and win games of cricket,' Strauss said. 'You can't walk along on somebody else's shirt-tails; you have to be the person who delivers.'
'If you take that forward into a World Cup or Champions Trophy, that's exactly what we want our players to face day in, day out -- having to deliver under real pressure against the best players,' Strauss was quoted as saying by the Daily Telegraph.
'If someone is a white-ball specialist and his focus in the short term is on white-ball cricket,he added, 'then it seems an easy decision to make between players gaining IPL experience and missing part of the English summer,'
All-rounder Ben Stokes, another England star, said playing the IPL and other T20 leagues like the Big Bash was a major attraction for him and his team mates.
Stokes recently hit the second fastest double century in Tests -- off just 167 balls, against South Africa in Cape Town. He would have been one of most sought-after players had he entered the IPL auction, but was not given the all-clear by the ECB.
"The IPL is a massive attraction to everyone around the world," Stokes said. "We England cricketers don't get an opportunity to play in those matches. It is something we want to do, but at the same time we need to look at the schedule and how much cricket we actually play because time off and rest is the key. We do play a lot of cricket."
"The IPL doesn't come in at a great time for us in terms of the summer of Test cricket, county cricket," Stokes added. "It is something to look forward in the future."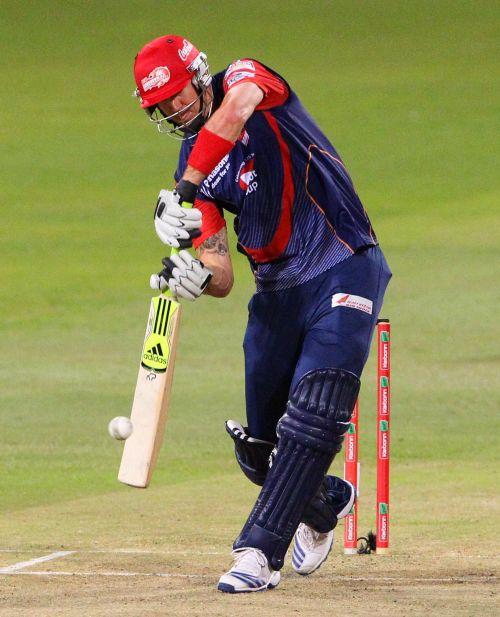 IMAGE: Kevin Pietersen, a big advocate for England's players to play in the IPL. Photograph: Anesh Debiky/Gallo Images/Getty Images
Fast bowler Liam Plunkett is amazed by the huge pay-packets earned by some of the IPL's top players.
Australia all-rounder Shane Watson was the top pick at this year's auction, sold to the Royal Challengers Bangalore for a massive Rs 9.5 crore (Rs 95 million). India's new spinner Pawan Negi was snapped up by the Delhi Daredevils for a huge Rs 8.5 crore (Rs 85 million).
"IPL is huge. I like the money in it," Plunkett said. "If your ambition is to play Test cricket, then you might not be allowed, but we will see what happens."
England's limited overs specialist fast bowler David Willey, who played this season's Big Bash T20 league in Australia, also yearns to be part of the IPL.
"The IPL will be great," says Willey, "but it is up to the ECB to allow English cricketers to play in other competitions around the world. It would be fantastic for the individuals."
"The experience you can gain from playing these big competitions not only helps you but also the team as you learn a lot from playing along the best players in the world," Willey, whose father Peter Willey played for England and was thereafter an international umpire, said.
"The more players play at that level the better they are going to be and the experience they gain from that would be fantastic," he added.
Kevin Pietersen has been a big advocate for England's players to play the IPL.
'Looking into the future,' Pietersen wrote in his column for The Daily Telegraph in 2014, 'until we let our young players appear in the IPL we can forget about the shorter form of the game. I have tried for years to get England players playing in the IPL, but it has fallen on deaf ears.'
'English cricket's view is that if you play in the IPL you are a mercenary,' KP noted. 'But in the IPL guys learn to hit sixes. They learn that any target is gettable. The bowlers learn variations and tricks. They learn new tactics from opposition players and guys in their own teams.'