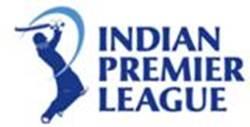 The IPL Governing Council members had an informal discussion on Sunday about an alternative country hosting the seventh edition of the popular Twenty20 league next year.
The discussion was primarily based on the fact India will be going for the general elections next year and it will happen in phases across the country.
It will be very difficult for the state governments to deploy security for the matches prior or just after the election dates.
"Although our first preference is certainly India keeping in mind interest of sponsors and cricket lovers but if the general election dates clashes with IPL dates, then we have no option but to think of other alternatives," a BCCI official said.
According to sources, if there is a partial shift if there are some specific date clashes, then Sri Lanka can be an ideal option to host a few matches. The sponsors' commercial viability should also be kept in mind.
On Sunday, the accounts of last year's IPL was also passed and sent for approval.