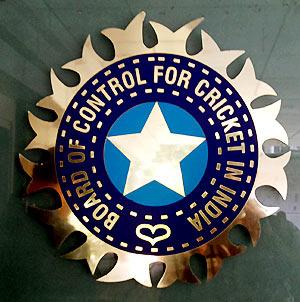 Peeved with the Committee of Administrators (COA), around 13 state units of the BCCI have demanded a Special General Meeting (SGM) on June 22 to discuss lingering policy issues such as players' contracts, a long-standing revenue dispute with the ICC, and commercial ventures of the board.

Incidentally, the SGM if held, will happen before the Supreme Court's next hearing on July 5.

It is learnt that around 13 full member units (minimum 10 full members required) have listed a 10-point agenda forcing acting president CK Khanna to instruct acting secretary Amitabh Choudhary to call for a SGM.

"You need to give three weeks notice to the members and if 10 or more units demand for a SGM, then the secretary is required to issue a notice for the same. We have a few common issues that need to be discussed. The COA has not kept us in loop with regards to any policy matters," an angry state unit official from East Zone said on Thursday.

While some of the key issues remain the same, a section in the BCCI is livid with the manner in which certain decisions pertaining to the National Cricket Academy (NCA) have been taken of late and how the cricket operations division has taken "unilateral decisions" without consulting the general body.

Point No 8 states: "To consider and to take decisions on all matter pertaining to the National Cricket Academy, its
programs, and all matters pertaining to the proposed new National Cricket Academy Head Quarters."
Some of the senior officials are unhappy with how one highly paid executive associated with the National Cricket Academy is allegedly running the show.
The official in question has got a rap on the knuckles for his decision to organise an Under-19 women's ZCA camp in peak Delhi summer.
The officials also want to discuss the policy decisions recommended by GM (Cricket Operations) Saba Karim.
Point 9 states: "To consider and to take decisions on all matters of cricket operations including but not limited to the Domestic Season (2018-19.)."
The old guard of BCCI is also unhappy with the head hunting agency that is helping BCCI find "highly-paid executives".
Recently, the COA had okayed the appointment of GM (marketing) but the candidate apparently backed out after a number of senior officials questioned her credibility to run a sports organisation.
The members also want to discuss "legal matters and on the matter of legal representation of the BCCI, and other decisions of the policy nature of BCCI."
Another pointed listed is to take "decision on the T20 tournaments hosted and organized by State Associations."
Karnataka, Tamil Nadu already have their franchise based state level T20 tournaments and it is learnt that a lot of other state units also want to organize their own tourneys.