Let selectors decide Dhoni's future in T20s: Kapil Dev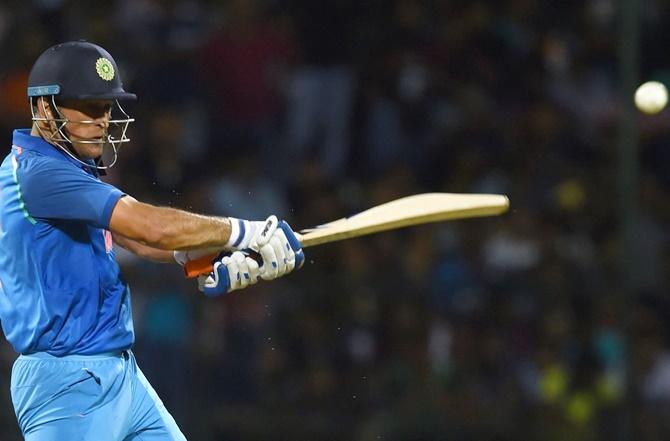 IMAGE: Mahendra Singh Dhoni. Photograph: ICC/Twitter.
Veteran cricketer Kapil Dev, on Saturday, said the topic of wicketkeeper-batsman Mahendra Singh Dhoni's future in T20s is better left to the selectors.
The captain of the 1983 World Cup winning team said the 36-year-old Ranchi cricketer is in a good form, but it's ultimately the selectors who have to takema call on his future in the shortest format of the game.
"There is nobody who will play throughout their life. But, I think he (Dhoni) is playing very good. Rest, I leave it to the selectors. They will do better job than what we have to do," he said.
"I give opinion and it will only create confusion in people's mind. I don't want to (do that). Let's leave it to the selectors who are doing this job. They will put a lot of time when he should play and when he shouldn't play," he said.
A few former India cricketers, including V V S Laxman and Ajit Agarkar, recently raised questions about Dhoni's T20 future, creating quite a storm in the country's cricketing circles.
Asked about Indian cricketers undergoing DNA test which helps sportspersons in improving their speed, endurance and other aspects of physical agility, Kapil Dev said he cannot answer the question.
"I don't know. It (DNA test) was not there in my time. It would be better if you ask Virat Kohli this question. I don't know. A lot of science has come these days... I cannot answer that," the 58-year-old legendary cricketer said.