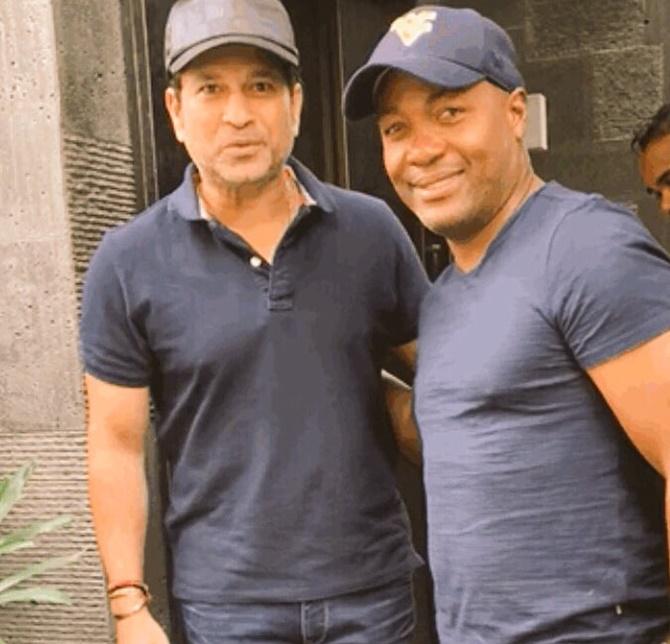 Together, they have scored 27,874 runs in Test cricket.
Together, the Taureans have scored 85 Test centuries.
On Friday, October 19, Brian Charles Lara and Sachin Ramesh Tendulkar were spotted in Mumbai donning identical blue T-shirts and caps.
Sachin posted a picture with Lara on Twitter and Instagram, noting, 'Great way to welcome the weekend...surprise visit from a good friend. Chilling with Brian Lara.'
The great West Indian batman is apparently in India to watch the five-match ODI series between India and the West Indies that starts in Guwahati on Sunday, October 21.
Lara -- who holds the record for the highest Test score (400 not out) -- once described Sachin as the best batsman in the world, refusing to be drawn into comparisons with the Indian ace.
Speaking to NDTV about his new autobiography No Spin, Shane Warne, arguably the greatest leg-spinner in cricket history, said, 'Sachin Tendulkar and Brian Lara, easily, were the best batsmen of our generation, my time.'
'If I want someone to score a hundred on the final day of the Test series, I would send Lara. But if I want someone to bat for my life day in, day out, I would send Tendulkar, he was a class act.'