Indian captain Mahendra Singh Dhoni endorsed the idea of resuming bilateral cricketing ties with Pakistan but expressed doubts over scheduling of matches.
"If Pakistan comes and play here it's good for us. But I don't know about the scheduling... how they will fit it. We are open to it," Dhoni said.
Relationship between India and Pakistan hit a low following the 2008 Mumbai terror attacks and bilateral cricket ties between the two countries were snapped since then.
But the BCCI's invitation to PCB chief Zaka Ashraf for the IPL final and inclusion of a Pakistan team in the Champions League Twenty20 indicated that things are on the mend now.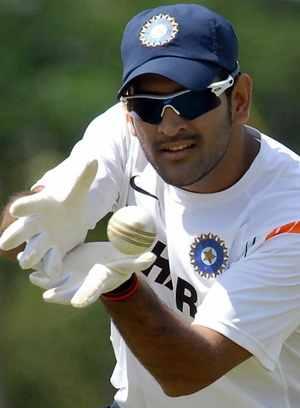 Dhoni was surprised by Kevin Pietersen's decision to announce retirement from the T20 and ODI format. The prolific England batsman quit the two forms.
"That was a surprising news. I really enjoyed his batting, really enjoyed his presence in the field, though not much as opposition. Hope he continues to do great in Test cricket," Dhoni said.
Asked about Viswanathan Anand's feat of winning his fifth World Championship crown in Moscow yesterday, Dhoni said, "I am fortunate to have met him once in person. He is a fantastic person and what he has been doing over the years is amazing. Each and every Indian is proud of him."
Dhoni reiterated his view about Gautam Gambhir's "aggressive" captaincy for Kolkata Knight Riders in the IPL.
"He is a bit more aggressive and expressive than me," said Dhoni.