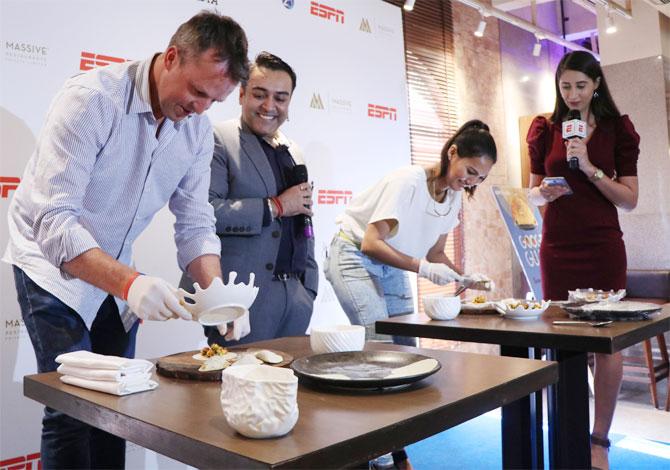 Former England spinner Greame Swann and television personality Rochelle Rao took on a challenge and brought smiles to those watching, as they re-created a special dish called 'Googly Gujiya'.
An initiative started by ESPNcricinfo and Zorawar Kalra, Founder and MD, Massive Restaurants, 'Googly Gujiya' a contemporary twist to the traditional gujiya, 'is a beautiful amalgamation of rich, contemporary ingredients, bringing a delicious burst of flavour with every bite'.
The initiative is part of ESPNcricinfo's yearlong celebration as it celebrates 25 years since its inception.
Watch Below: Greame Swann and Rochelle Rao prepare 'Googly Gujiya'
Video: Hitesh Harisinghani/Rediff.com