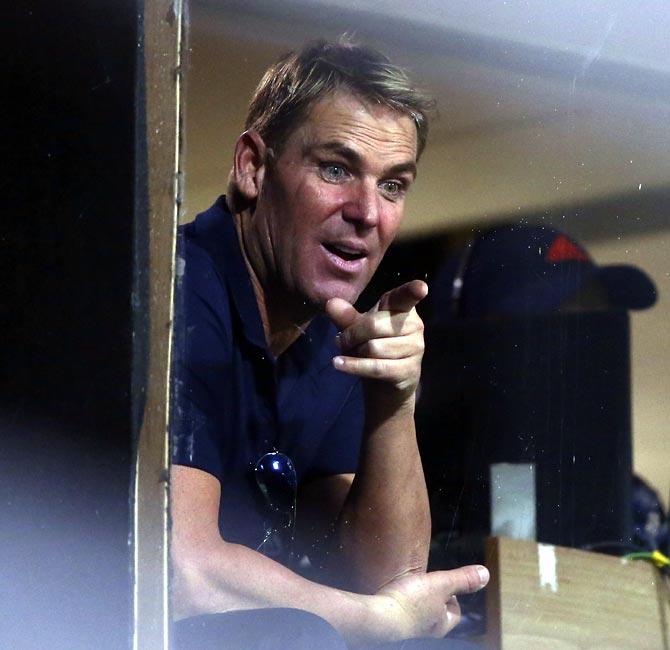 IMAGE: Former Australian captain Shane Warne. Photograph: Ryan Pierse/Getty Images
Legendary Australian spinner Shane Warne believes that Test cricket, the game's traditional format, is "becoming boring for the fans."
Adding his weight to the debate about Test cricket, which is considered the toughest of the present three formats, Warne took to Twitter to express his concern saying, "Should we just leave test cricket as it is & hope people start watching again? It's very sad, but Test cricket is becoming boring for the fans."
"Test cricket needs - Promotion, more attacking cricket from the captains, pitches need to spin or seam, not flat & players need to entertain," he added.
The leg-spin great offered his views on Test cricket on the day when England were stunned byu Bangladesh in the 2nd Test at Dhaka.
Bangladesh recorded their first Test victory over England on Sunday, taking all ten wickets in a single session, thanks to teenage off-spin sensation Mehedi Hasan, to win the second Test by 108 runs and square the two-match series.
The Asian minnows had secured Test status in 2000 and the win was only their eighth in 95 Tests.