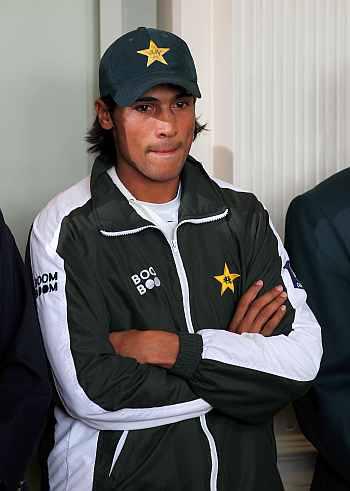 Pakistan head coach Waqar Younis has admitted that he is impressed by Mohammad Amir in training but expressed that he doesn't expect the tainted fast bowler, who has been named in the national squad for the upcoming New Zealand tour, to make an immediate impact.
The 23-year-old left-hander received a five-year ban from all forms of cricket and served three months in prison for his role in the 2010 spot-fixing scandal. He has been selected in the national squad for the first time since his conviction. However, it is subject to the granting of a visa by the New Zealand authorities.
Former pace spearhead Younis admitted that he was not expecting a lot from Amir as head coach, insisting that there would be a great pressure on the bowler to perform, the Dawn reported.
Younis suggested that his side have to ease the pressure on Amir with their friendly attitude and by showing patience in order to see the tainted bowler perform at his full potential.
He added that the bowler should not be stopped from reacting in the field as well if he takes a wicket, maintaining that it is a fast bowler's way of letting out the steam.
Considered as one of the most promising talents, Amir had taken 51 wickets in 14 Tests and 25 in 15 one-day internationals before he was handed a five-year ban for bowling deliberate no-balls by pre-arrangement during the fourth test against England at Lord's in 2010.
Earlier, the tainted bowler was included in the 26-member national fitness camp in Lahore, whose return in the camp saw divided opinions from the national team.
Amir displayed impressive form in domestic matches as well as in the Bangladesh Premier League after ending his five-year ban for spot-fixing four months ago.
Pakistan will play three-match ODIs and three-match T20s starting from January 1.