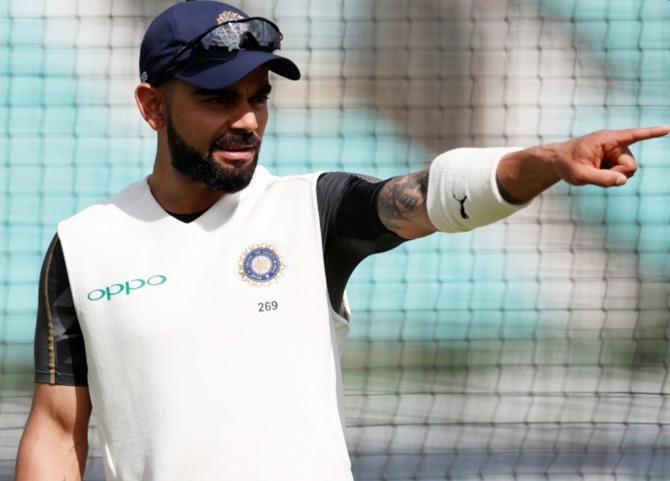 Indian captain Virat Kohli has set a new benchmark for consistency but the 29-year-old says he feels no sense of entitlement even after a decade of international cricket.
Kohli became the fastest batsman to reach 10,000 one-day international runs in his 205th innings against West Indies, on Wednesday, eclipsing compatriot Sachin Tendulkar's previous record by an astounding 54 innings.
Sachin 10,000 ODI runs/259 innings. Virat 10,000/205!
With over 1000 ODI runs in 2018, Kohli walks out to the crease with an aura of near-invincibility but he said the secret still lies in working hard for every run and never taking things for granted.
"Even after playing for 10 years, I don't feel like I'm entitled for anything here," Kohli told BCCI.tv.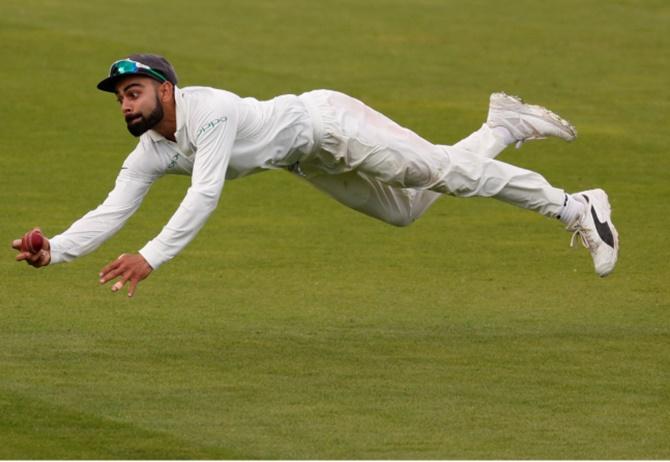 "You still have to work hard for every run you score at the international level while playing for your country because there are many people who want this very badly."
"So when you're in that position yourself, you should have that same hunger and passion. You should never take things for granted, never take it easy at any stage."
Kohli went on to smash an unbeaten 157 in Visakhapatnam for his 37th century, 12 short of the all-time record held by Tendulkar.
Despite such glowing individual numbers, Kohli insisted his greatest source of joy remains in contributing for the team.
"I've just focused on the situation, and I'm glad that I've been able to help the team by contributing with the bat," he added.
"My duty is to score runs and having done that for a long period now, everything has collected together for this moment. But the intention always is to look for what the team needs and just score as many runs as possible."