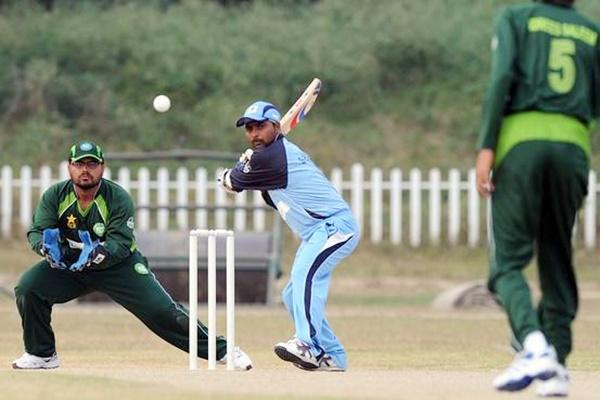 IMAGE: Shekhar Naik captained India to victories at the T20 Blind Cricket World Cup in 2012 and 2014 editions . Photograph: Facebook
Former Indian blind cricket team captain Shekhar Naik is set to be conferred with the Padma Shri award.
The 30-year-old, who captained India to victories at the T20 Blind Cricket World Cup in 2012 and 2014 editions, also asked for a similar kind of facilities for the blind that the normal cricketers get.
"The blind cricketers put in as much effort as the normal cricketers, so we should be getting the same kind of facilities that Indian cricket team members get. We should get more sponsorship. I also urge the corporates to come forward and support us," said Naik ahead of the T20 World Cup Cricket for the Blind, scheduled to commence on January 30.
Having represented India in 82 matches, Naik said because of his disability, he got the coveted Padma Shri.
"Blindness is what gave me opportunities. It was not easy as I was born blind and had to overcome all odds. But now I feel it is a God's gift as I got a chance to represent my country by playing cricket," Naik said.
Naik urged the Board of Control for Cricket in India (BCCI) to grant affiliation to the Cricket Association for Blind in India.
"It is high time that the Indian Cricket Board (BCCI) should recognise the efforts of blind cricket and give it affiliation. We have won two World Cups and the boys' hard work and dedication need to be recognised," Naik, who was named for Padma Shri on Wednesday, said.
"Cricket boards of other countries like Australia, South Africa, England, Pakistan and even smaller nations have already recognised their blind cricket. BCCI, which is the richest Board in the world, should do the same," he added.
Even as the 17-member Indian team led by Ajay Kumar Reddy gears up for the mega-event, Naik said he was confident that the youngsters will win the trophy again for the country.