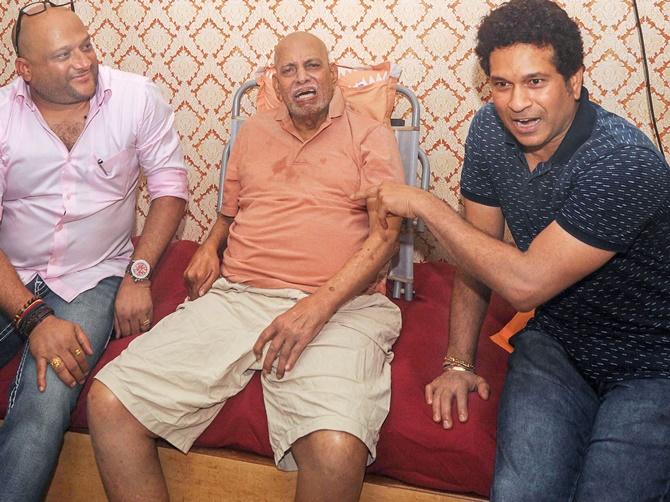 On the occasion of 'Guru Purnima', India's batting legend Sachin Tendulkar paid a special visit to his childhood coach Ramakant Achrekar.
The Tendulkar-Achrekar story needs no introduction.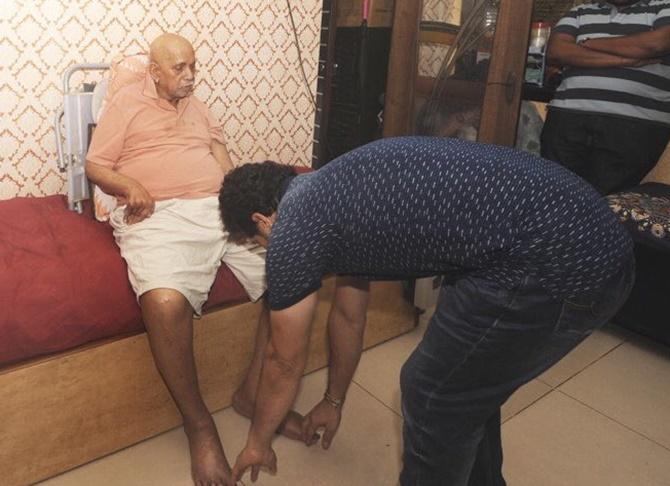 Tendulkar touched the 86-year-old's feet and thanked him for all he did for him over the years.
"Today, #GuruPurnima, is the day we remember those who have taught us to be better versions of ourselves. Achrekar Sir, I couldn't have done all this without you. Don't forget to thank your gurus and take their blessings. #AtulRanade and I just did," the legend tweeted.
'Guru Purnima' is a festival dedicated to teachers; it is traditionally celebrated to express gratitude to them.