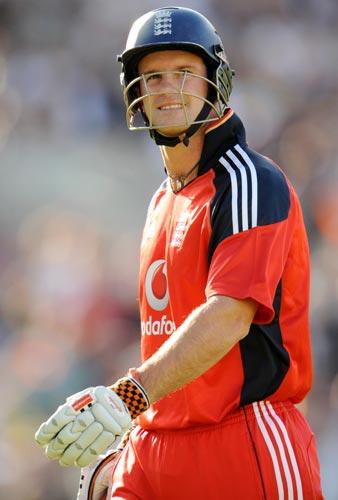 England Players' Union chief Angus Porter has revealed that captain Andrew Strauss, Twenty20 skipper Paul Collingwood and the rest of the squad were desperate to see that the three Pakistan players Salman Butt, Mohammad Asif and Muhammad Amir did not to play for their side for the rest of the tour following the leveling of spot-fixing charges against them.
"I've been speaking to Andrew Strauss to gauge the feelings of the players. Their belief was that it would be better for cricket if they were not in Pakistan's team - otherwise it could have turned into a sideshow. The England players wouldn't have felt comfortable because the focus would have been on the Pakistanis - whether they are guilty or not. Andrew and his players will be very happy with this outcome," The Sun quoted Porter, as saying.
The trio has been barred from taking part in any cricket or related activities until the case has been concluded. They have 14 days in which to request a full hearing to contest the charge.
The ECB adopted a hard line on the trio under suspicion and they have the moral high ground because England hosted Pakistan's series against Australia this year.
English chiefs had tentative discussions about inviting a replacement team if Pakistan pulled out and Glamorgan were told only on Wednesday that the T20 matches in Cardiff would definitely take place.
Aussie legend Shane Warne has called for severe action on match-fixers and said: "They should be banned for life."