Banned Test leg-spinner Danish Kaneria, whose appeal against his life ban was rejected by the England and Wales Cricket Board on Tuesday, complained about not receiving any support from the Pakistan Cricket Board.
"It is really disappointing that the PCB is willing to speak up on behalf of players who have spent time in jail but they are not concerned about my case," Kaneria said.
The leg spinner said he tried several times to approach the PCB for help but got no positive response.
The PCB recently convinced the International Cricket Council to form a sub-committee to review anti-corruption laws and also the ban term on Muhammad Aamir.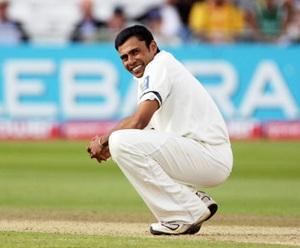 Kaneria lost his appeal against his life ban from playing in England on Tuesday and, as a consequence, can't play cricket at any level in Pakistan or abroad.
He said he was a victim of injustice and malafide intentions of the ECB.
"There is still no evidence against me that I indulged in any spot-fixing or introduced anyone to any player from Essex county but yet I have not got justice and the sad part is even the PCB has not supported or fought my case," he said.
The 32-year-old cricketer said he would now consult his lawyers on whether to file an appeal in the high court in London.
"My entire life has been destroyed and I am in a mess and I still plead to the PCB to look at my case."
ECB chief executive Giles Clarke said on Tuesday that Kaneria had tried to create a team of fixers in county cricket and established links with bookmakers.
He said the life ban appeal was dismissed because the player had shown no remorse or repentance for his act.
But Kaneria said the question of repentance doesn't come when he had done nothing wrong.
"I still maintain I have done nothing wrong and I am innocent," he said.
Meanwhile PCB chief Najam Sethi, after returning from London on Tuesday night, said Kaneria needed to review his case.
"Salman Butt only admitted his guilt after wasting two years and the ECB has said it is willing to listen to Kaneria but he is not admitting his guilt," Sethi said.
On a question about Salman Butt, Sethi said while Aamir repented and sought rehabilitation, Butt went to every court, and it was only after he was turned away that he admitted his guilt.
Sethi said England Cricket Board and county chief Giles Clark had told him that they were ready to listen but Salman Butt and Kaneria are not admitting their guilt.
Image: Danish Kaneria
Photograph: Tom Shaw/Getty Images