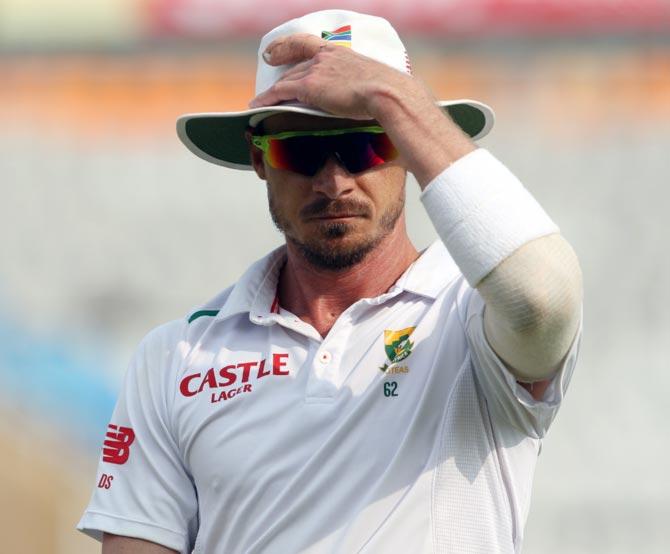 IMAGE: South Africa's fast bowler Dale Steyn. Photograph: BCCI
Proteas fast bowler Dale Steyn has cautioned his social media fans after a close run-in with a deadly snake in South Africa's Kruger National Park.
Travelling by car with a friend in the National Park, located 400km north-east of Johannesburg, Steyn pulled over to help what he thought was an injured and harmless brown house snake.
But the 32-year-old was shocked when he discovered it was in fact a deadly Black Mamba snake he was dealing with.
Steyn posted a video of the encounter on Instagram and urged his followers to avoid getting in a similar situation to the one he found himself in.
"So this poor guy was hit by a car, we stopped to move him out the road thinking it was a brown house snake," Steyn wrote on his Instragram account.
"Got a little too close and then realized what we were actually dealing with! Mr Black Mamba!
"This post is not to show how brave we were, it's to show that if you don't know what you dealing with then best you leave it alone! Lesson learnt! #wildouthere #blackmamba."
Steyn is currently ruled out of South Africa's ODI series against England with a shoulder problem and is aiming to be fit again for the World Twenty20 in India next month.