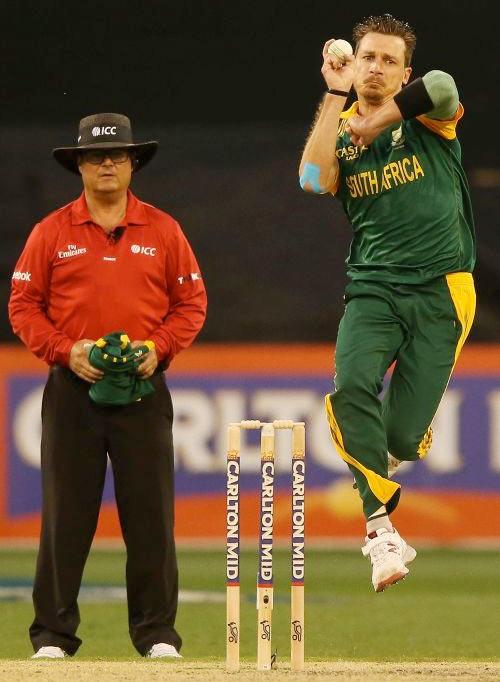 IMAGE South African fast bowler Dale Steyn. Photograph: Michael Dodge/Getty Images.
South African speedster Dale Steyn, who has been marred by a string of injuries (groin and shoulder), will be returning to competitive cricket in a club game in Cape Town.
Steyn will play for Western Province Cricket Club against St Augustine in his bid to prove his fitness for next month's three T20s against Australia ahead the much-important World T20 in India.
Steyn, who missed out owing to a groin injury during the tour to India injured his shoulder in the first Test against England and has been out of competitive cricket since close to two months.
Despite his injury, the 32-year-old was included in the squad South Africa keeping a replacement ready if he failed to make it.
Proteas T20 skipper Faf du Plessis said, "Steyn looks fully fit but a call could only be taken on whether he will travel to the tournament if he gets through the matches against Australia."
South Africa have left out senior pacer Morne Morkel from the World T20 squad, who is likely to replace Steyn if he fails to prove his fitness.