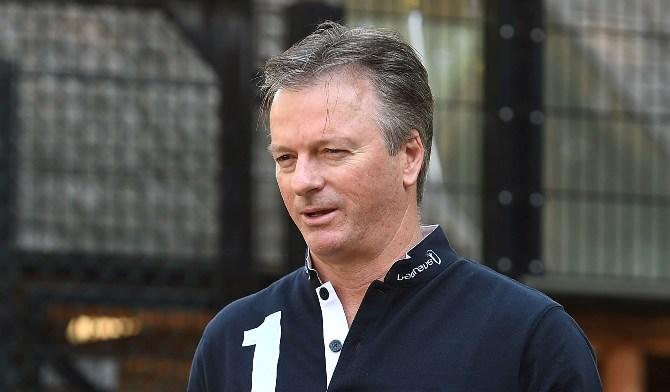 IMAGE: Former Australian captain Steve Waugh. Photograph: Getty Images.
Former Australia captain Steve Waugh has overlooked legends Sachin Tendulkar, Brian Lara, Jacques Kallis, Muttiah Muralitharan and Shane Warne to select Adam Gilchrist as the greatest player of the 21st century.
Waugh said Gilchrist's game-changing career, in which he effectively evolved the wicketkeeping position to wicketkeeper-batsman, was what made him his No.1 choice.
"I think the guy who's changed the game the most you would have to say is Adam Gilchrist," Waugh told Cricket Australia.
"I was lucky enough to be his captain.
"He definitely changed how 'keepers are perceived now and if you do that that means you've had a big impact on the game.
"He's put a lot more pressure on 'keepers because they've got to be great batsmen now so they probably all hate him.
"To do that is pretty incredible."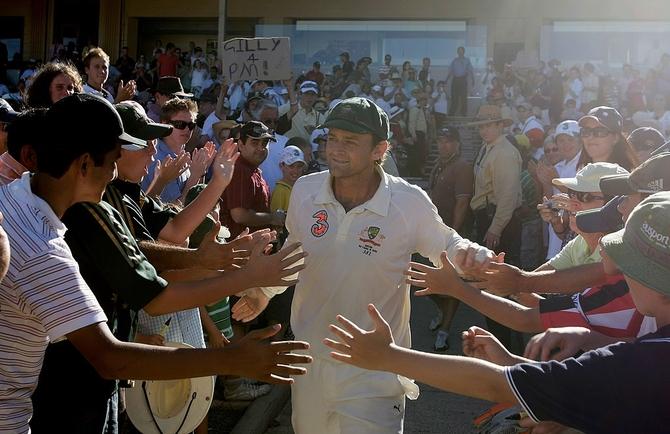 IMAGE: Adam Gilchrist of Australia is acknowledged by fans after day five of the Fourth Test between Australia and India at Adelaide Oval January 28, 2008 in Adelaide. Photograph: Robert Cianflone/Getty Images.
Before he made his Test debut in 1999, Gilchrist was already a sensation opening the batting for Australia at the top of the order in ODIs.
Incredibly, Gilchrist was booed during his first match in the Baggy Green in Brisbane having replaced Queensland hero Ian Healy as the Test wicketkeeper.
It took only two Tests for the left-hander to win over any doubters that he was the man for the job when he scored a match-winning 149 not out to guide Australia to a famous Test win against Pakistan in Hobart.
He finished his career nine summers later as perhaps the greatest keeper-batsman in the history of the game, owning the most Test dismissals, runs and centuries by a wicketkeeper.